Editor's note: This story was originally published June 8. The story was updated July 1 with recent coronavirus case data to provide readers with ongoing coverage of COVID-19 cases in local nursing homes. This online version was also the cover story for the July print edition.
---
A nursing home in Humble came under the scrutiny of Harris County health officials in June for an outbreak of COVID-19 cases among its elderly residents. However, as more data on the status of COVID-19 in long-term care facilities becomes available in the county, discrepancies between various entities are visible.
Data shows almost 80% of residents in Oakmont Healthcare and Rehabilitation Center of Humble have tested positive for the coronavirus, with Harris County Public Health reporting 14 coronavirus-related deaths at the nursing home as of June 26.
Humble City Manager Jason Stuebe said in an emailed statement that the city has been closely monitoring the situation at Oakmont since April.
"We ... continue to work closely with our partners at Harris County Public Health as well as the state to ensure that proper protocols are implemented to reduce the spread and risk to patients, personnel, as well as Humble Fire/EMS [Department]," he said.
HCPH's data differs from reports released weekly by the federal
Centers for Medicare and Medicaid Services
in June that includes cases submitted by more than 15,000 long-term care facilities across the nation. Long-term care facilities include nursing homes, skilled nursing facilities and assisted-living facilities, per the Centers for Disease Control and Prevention.
Data reported June 14 shows there have been 497 coronavirus-related deaths in Texas nursing homes. While the Humble facility did not respond to requests of how many deaths have occurred at the facility, self-reported data to CMS shows two deaths.
In an emailed statement, HCPH Executive Director Umair A. Shah said there is an ongoing systemic issue with data collection because of a lack of investment and infrastructure.
"Each case and especially each death are not just numbers. ... They are part of our community," he said.
Testing, responding to cases
In response to the growing number of cases at Oakmont, HCPH issued public health orders June 4 to control the infection. According to HCPH officials, the orders put the facility under quarantine until further notice.
In the order, it states the facility failed to report COVID-19 cases and deaths among both patients and staff on a timely basis, failed to implement and adhere to infectious disease prevention control and procedures, and failed to provide a comprehensive mitigation plan to stop the transmission of COVID-19.
Dr. Leann Liu, the deputy manager of surveillance and epidemiology at HCPH, said various factors can affect the spread of the virus among the vulnerable elderly population, including the baseline health of the population.
"The numbers vary and can depend on ... contributing factors, such as health conditions among residents, the baseline health in that population, and the number of staff and their infection control practices," she said. "Many factors could contribute to numbers, and generally the number varies."
Liu said a single COVID-19 case at a nursing facility triggers HCPH to begin assessing the facility. The assessment includes infection control procedures, such as education and training, disinfection procedures and providing personal protective equipment.
"If you have a significant number of cases, that is concerning, and we should work with the facility and the partners to make sure the infection controls are appropriate," she said.
Gov. Greg Abbott announced May 11 that all residents and team members at long-term care facilities in Texas should be tested for COVID-19.
Kelli Weldon, the press officer at the Texas Health and Human Services Commission, stated in an email the department was working with other state agencies to develop a plan.
Weldon was unable to provide information on who would fund tests for the roughly 150,000 staff members and more than 80,000 residents in nursing facilities throughout Texas. County officials as well as companies of nursing facilities said they have been paying for the tests themselves.
Debbie Figueroa, an environmental epidemiologist at HCPH, said the county is paying for the tests it administers, while the state is paying for state-administered tests.
Meanwhile, some privately owned companies are taking it upon themselves to test all of their residents and staff for COVID-19. Leticia Caballero, the director of government relations and public affairs at HMG Healthcare, said the company began testing residents and staff May 4, including Park Manor of Humble and Deerbrook Skilled Nursing and Rehabilitation.
Per June 14 CMS data, Park Manor Humble has no COVID-19 cases and Deerbrook Skilled Nursing and Rehabilitation has had six total cases, three suspected residents and one suspected staff member. Caballero confirmed this data is correct.
Two other HMG Healthcare facilities, Park Manor of Conroe and Park Manor of The Woodlands, were reported to have 21 coronavirus cases
as of April 24
.
Caballero said the company invested more than $100,000 initially to test everyone at its facilities. She said the company has tested employees every two weeks since, and it will continue to test as the state reopens.
"We cannot fight a virus we cannot see, therefore the only way to know who has COVID-19 is to test everyone," she said.
Data discrepancies
A CMS spokesperson said via email June 26 that the nationwide data—although self-reported by nursing homes—is subject to errors.
The spokesperson said data errors can be due to facilities unintentionally incorrectly reporting cases, and that the agency does quality checks to assure data is reported correctly, based on quality checks. However, the spokesperson said most nursing homes reported correct data.
"The vast majority of nursing homes have entered data correctly and therefore the data continues to provide an informative and clear representation that nursing homes in the U.S. were significantly impacted by the COVID-19 pandemic," the spokesperson stated.
Additionally, CMS officials said the overall number of reported cases in nursing homes is subject to change because facilities are becoming more familiar with the reporting system and about 94% of facilities—or about 14,400 of 15,400 long-term care facilities—have reported data as of June 7.
Focused Care at Humble admitted to unintentionally providing incorrect data to CMS, showing the facility has had six cases and four deaths, when a spokesperson for Focused Care said via email that the facility has had one presumptive death from COVID-19.
"Humble was our error because we were reporting the same resident each week versus having the week stand independently from the week before," the spokesperson said.
As of June 26, the facility has no active cases, officials said.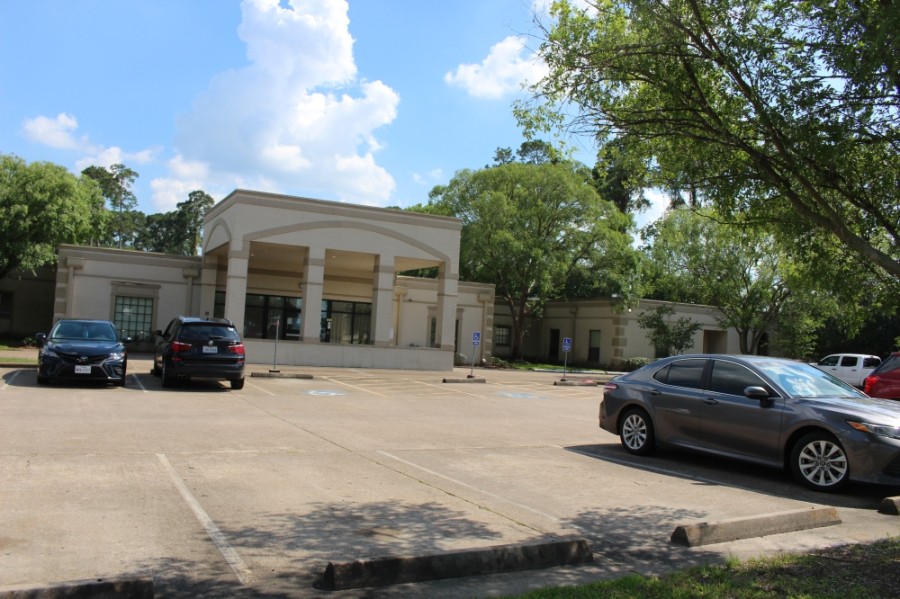 Oakmont Healthcare and Rehabilitation Center in Humble had the largest discrepancy. Case information from three sources—Oakmont, CMS and HCPH—all tell different stories about the coronavirus outbreak at the Humble facility.
Oakmont's self-reported data to CMS on May 24 and May 31 shows the facility has had 42 total cases among residents, 23 total cases among staff members and only one death. The May 31 CMS data shows almost 62% of Oakmont's reported 68 residents had tested positive for the virus.
Then, Oakmont's self-reported data to CMS on June 14 shows it had 51 total cases among residents, 28 cases among staff members and two deaths. The CMS data shows almost 80% of Oakmont's reported 64 residents had tested positive for the virus.
However, data from HCPH shows far more coronavirus-related deaths at Oakmont. As of June 26, HCPH reported 89 total cases among residents and staff members—32 active—which resulted in 14 coronavirus-related deaths at Oakmont.
Comparatively, a June 19 notification on the Oakmont website stated there were 47 active cases among residents, while a June 26 notification stated the facility was caring for only one resident with COVID-19.
Oakmont's reported decrease in active cases could be attributed to more recoveries, as HCPH reported 25 additional recoveries of staff and residents between since June 9. However, at least 22 once-active cases are unaccounted for when comparing Oakmont and HCPH data.
Diversicare, the parent company of Oakmont, initially responded to inquiries in an emailed statement June 5.
"Many providers, including Diversicare, have identified discrepancies in the [CMS] data," a Diversicare spokesperson said.
However, Diversicare did not respond to requests for comment in late June on the total cases and deaths at the facility. Diversicare also did not say whether some active cases had been transferred from the facility.
Correction: The original version of this article repeated Leticia Caballero's title twice in the story.