Lake Houston-area leaders met remotely for the Lake Houston Area Chamber of Commerce's Kingwood BizCom on April 2. Due to coronavirus concerns, the meeting was held virtually and livestreamed on the chamber's YouTube channel.
During the meeting, speakers discussed the coronavirus's impact on all the local economy. One speaker was U.S. Rep. Dan Crenshaw, R-Houston, who tuned into the April 2 meeting to share information with Lake Houston-area business owners on how the recent federal stimulus bill works and how it could help small businesses.
"We have a pandemic now that has forced us to basically shut down our economy and prevents money from flowing to the different sectors of the economy," Crenshaw said. "So obviously, that has serious consequences unlike any economic crisis we've had before."
Relief for small businesses
On March 27, President Donald Trump signed the roughly $2 trillion Coronavirus Aid, Relief and Economic Security Act, or CARES Act, into law, providing relief for small and big businesses as well as checks for individual residents. From that bill, $500 billion will go to distressed industries, and almost $350 billion will go toward loans for small businesses.
Much of the $350 billion loans, which are available under the U.S. Small Business Administration's Paycheck Protection Program, will be forgivable, according to Crenshaw.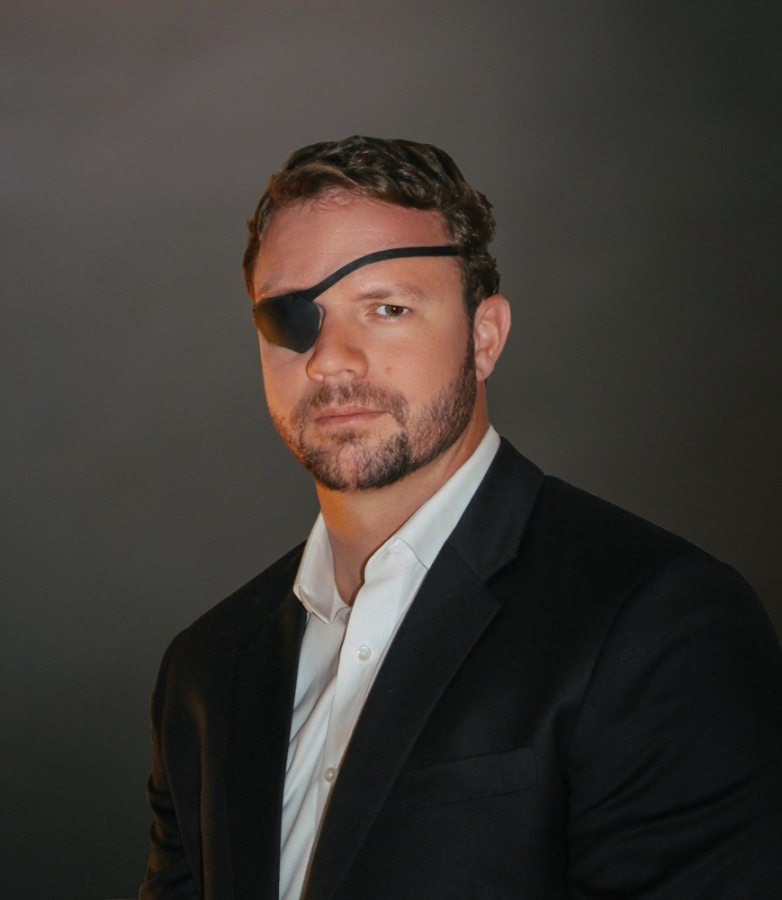 Small businesses that were operating as of Feb. 15 and employ fewer than 500 employees are eligible for funds, according to a
March 31 news release
from the SBA. Small businesses include some nonprofits, veterans organizations and self-employed individuals, to name a few. The application deadline for the PPP is June 30.
Crenshaw said the federal relief bill will also help unemployed individuals across the nation.
"It's all bad, and we know that already," he said. "We have to make sure when we come out of it we're just as strong as we used to be."
Additionally, Mark Mitchell, president of the Lake Houston Economic Development Partnership, discussed the numerous loan options for small business owners, including the Economic Injury Disaster Loan Program from the SBA. He suggested that local business owners apply for the EICL program because it has a $10,000 advance grant component.
"Even if you're not eligible or deemed eligible for the broader program, you can still get that $10,000 ... emergency advance for your business to keep the lights on, keep the doors open and keep the process moving forward, and you're not required to pay [back] that emergency advance," Mitchell said.
Efforts in the pharmacy industry
Additionally, Terry Vaughn, who is a district manager at Walgreens as well as the incoming chamber board chairman, spoke during the meeting about new initiatives pharmacies are taking to prevent the spread of the coronavirus.
He said Walgreens is adapting to the new normal much like other essential industries. The pharmacy is implementing social distancing recommendations with stickers on the floor as well as by offering select grocery items through the pharmacy drive-thru to keep residents from having to enter the store. Additionally, the pharmacy is also temporarily waiving fees for next-day home delivery for some prescriptions and offering a new special hour for seniors, he said.
"Like many grocers and other retailers, we're offering a senior day on Tuesdays from 8-9 [a.m.] with a 20%-30% discount on all non-sale items all day for those seniors, and we're including caregivers in that as well," Vaughn said.