With the 87th legislative session kicking off Jan. 12, lawmakers will need to fund necessary education programs amid an economic downturn from the coronavirus pandemic. According to the State Comptroller's Office, the budget will be at a $1 billion deficit.
The deficit has made some school districts and education advocates fearful of potential budget cuts. On Dec. 14, a group of 23 education organizations sent a letter to Gov. Greg Abbott and Mike Morath, the commissioner of education for the Texas Education Agency, urging them not to cut school funding.
However, Rep. Dan Huberty, R-Houston, said he is confident school funding will not be negatively affected by the pandemic.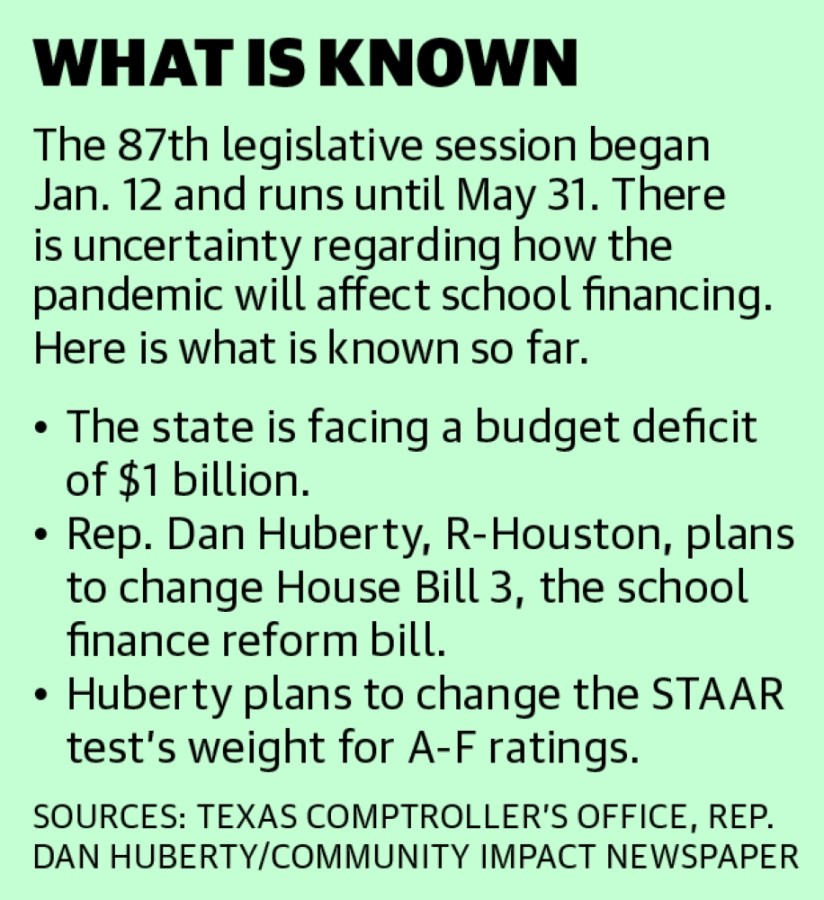 "People are wringing their hands about, 'We're going to cut education funding,'" he said. "We're not going to do that; we made the commitment to not do that."
Huberty said the overall deficit will be offset by the rainy day fund and the Coronavirus Aid, Relief and Economic Security Act, or CARES Act. He said there is also leftover funding from House Bill 3, the school finance reform bill approved last session.
Humble ISD trustee Robert Scarfo, who chairs the district's finance committee, said at the Jan. 12 board meeting HISD is expecting a surplus for the fiscal year 2021-22 budget.
"Assuming ... there's no change to the allotment, we anticipate a slight surplus for the 2021-22 budget year," he said. "I think we'll be ... in pretty good shape."
While the Legislature will not feature an education overhaul like in 2019, Huberty said he plans to propose several bills to amend education bills. He will propose changes to HB 3 and House Bill 22, which he authored in previous sessions.
HB 22 created the TEA's A-F accountability ratings system in 2017, which is largely determined by results of the State of Texas Assessments of Academic Readiness, or STAAR, exam. Huberty said he would like to keep the testing rubric but place less weight on the STAAR exam.