Married couple Jose "Juan" and Sebastiana Ramirez opened Noyola's Mexican Restaurant in August 1998 to create something they could pass along to their family.
"We had my whole family right here, so we had to do something for us," Juan said.
Before the Ramirezes opened the Humble restaurant, both Juan and Sebastiana worked in the restaurant industry. Juan said he moved from Mexico to the Humble area in 1979 and began working at a local restaurant; Sebastiana also was a server when she met Juan.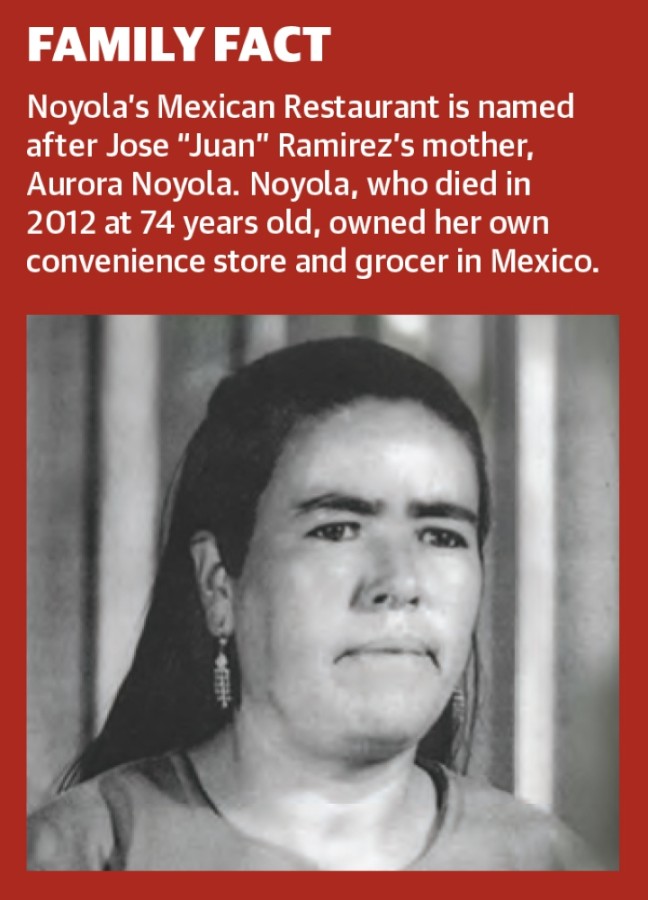 Throughout the years, their four children have worked at the eatery. By the age of 13, Daisy Salinas, their daughter, said she helped by refilling drinks for customers. Additionally, Juan said its name is a tribute to his mother, Aurora Noyola, and many menu items are named after members of the family.
The restaurant remains a family affair nearly 23 years later: Salinas and her husband, Lorenzo Salinas, as well as her brother, Juan M. Ramirez, and her brother's wife, Gloria Ramirez, all work there.
"We just try to offer a good, welcoming atmosphere," Salinas said. "When people step in, we want them to feel like we're all family."
The restaurant serves Tex-Mex cuisine as well as authentic Mexican dishes, such as menudo; chicken mole; and dishes with cabrito, or goat, and nopalitos, or cactus. Noyola's also serves breakfast items all day, including chilaquiles and machaca.
When the pandemic hit last year, the eatery stopped allowing dine-in and switched to to-go orders for two months in March and April.
However, loyal customers who have been eating at Noyola's for many years, including police officers and local firefighters, supported the eatery in the pandemic, Juan said in Spanish, with Salinas translating.
The Ramirezes hope to one day open Noyola's in a stand-alone building they own rather than leasing a space in a shopping center. However, they would likely not leave the Humble area.
"I like Humble. ... It's a little town, and I like it. Everything is here," Sebastiana said.
Noyola's Mexican Restaurant
242 First St. E., Ste. B, Humble
281-319-4912
www.facebook.com/noyolas.mexican.restaurant
Hours: Mon.-Thu. 10 a.m.-9 p.m., Fri. 10 a.m.-10 p.m., Sat. 8 a.m.-10 p.m., Sun. 8 a.m.-7 p.m.