David Welch is a fine dining-trained chef with 30 years of food service experience. He moved up the ranks of Houston-based Pappas Restaurant, graduated from two culinary schools and worked alongside Kingwood restaurateur Tony Raffa for almost 14 years.
Then David said he turned 45 and wanted to be his own boss, so he launched the FireCraft BBQ catering service in April 2015. It was followed shortly by his food truck in 2017, which serves traditional "slow and low" Texas barbecue.
"That's when the barbecue craze was just popping out," he said. "Franklin's Barbecue made his debut, and I was like, 'Wow, these guys are killing it, and they're doing it on their own terms.'"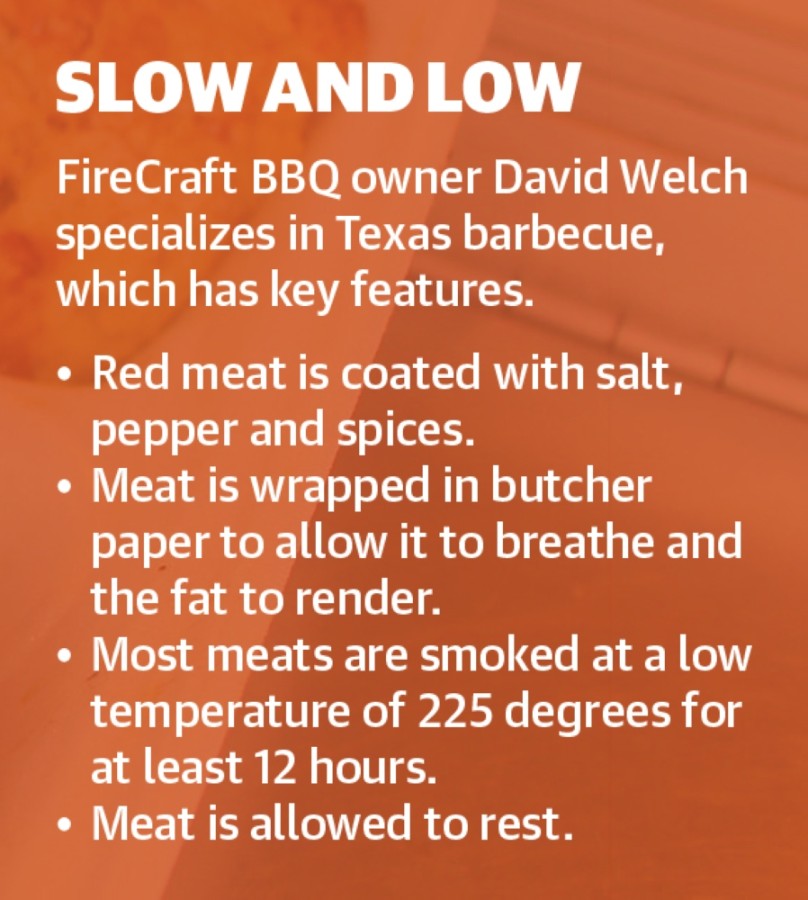 David said his attention to detail and smoking style helps his barbecue stand out among the Houston barbecue scene. Most meats smoke for eight to 12 hours at a low 225 degrees, and red meat is never seasoned with sugar, he said.
The food truck parks at Kingwood Town Center's weekly farmers market on Thursdays. Here, patrons can find pork spare ribs, brisket and beef short rib—also known as "dino bones"—by the half pound; meat plates; or sandwiches.
Additionally, the truck becomes a commercial kitchen for catering on weekends. David creates custom catering menus for weddings, parties and events.
The truck and catering business are a family affair. David's wife, Teresa Welch, teaches at Humble ISD then helps run the truck on Thursdays; two of the Welch children also work at the truck.
The Welches' goal, however, is to break ground this year on a general store or restaurant on their property on Loop 494, Teresa said.
"This was always intended to be an in between, but it's really taken on a life of its own now," she said.
She said her husband's food is popular because it is homemade and inspired by family recipes, as David's mother and grandmother were known for their cooking.
"Everything that David makes is delicious, ... even if it's Asian food or scrambled eggs," she said. "So this is in his blood."
FireCraft BBQ
8 N. Main St., Kingwood
281-546-0339
www.firecraftbbq.com
Hours: Thu. 4-7 p.m., closed Mon.-Wed. and Sat.-Sun. Catering available.