Editor's note: Alexander Kuiper with The Kuiper Law Firm, who represented Hunan Garden Restaurant during its lease negotiations with SDI Realty Advisors, provided a statement after the story was published April 24. The story has been updated to reflect this comment.
---
The Kingwood community has rallied around Hunan Garden Restaurant, a family-owned eatery set to close its doors in May after more than three decades in the area.
Hunan Garden is one of several locally owned businesses in the Kings Crossing shopping center—also known as the old H-E-B center—at the northwest corner of Kingwood Drive and West Lake Houston Parkway. SDI Realty Advisors, a Houston-based company,
announced in December
its plan to acquire the center and revamp it.
The restaurant's closure was announced in
a Facebook post
on the business's page April 22, stating that SDI Realty planned to demolish the restaurant as part of its redevelopment plan.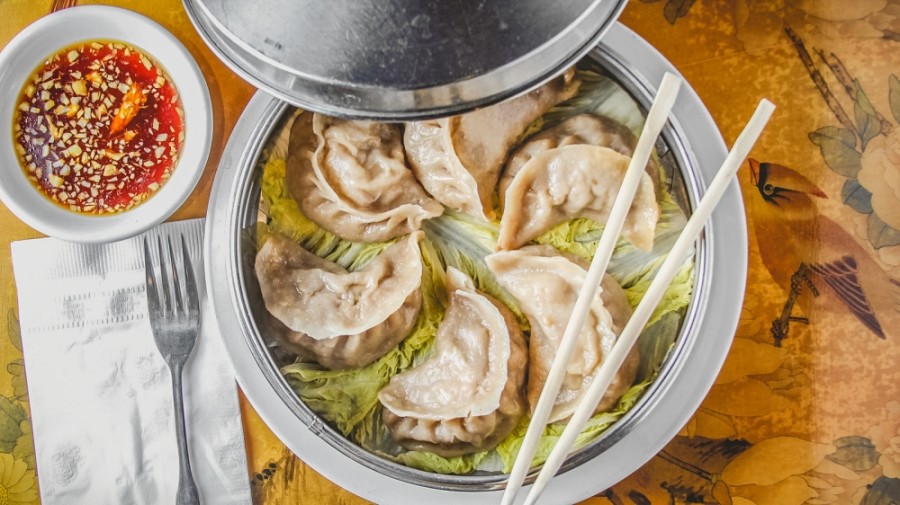 "I am deeply saddened to say that ... Hunan Garden will be closing its doors next month," Hunan Garden's Facebook post read. "Our new landlords are demolishing our restaurant to put in a breezeway, and we are being forced to vacate. Our last day open will be Sunday, May 16."
The post has since been shared more than 340 times and has received more than 700 comments from community members voicing their concern and support. In a phone interview, owner Jenny Wang Hou said she was unable to renegotiate her family restaurant's lease with SDI Realty after 35 years in the Kingwood community. Hou's late-father, Peter Wang, opened the location in 1985, and her uncle took over ownership in the early 2000s. Hou began running the restaurant, which serves Chinese cuisine, when her uncle retired in 2010.
"I love Kingwood. This community put me through school and has supported my family and our livelihood. ... We're just so grateful," she said. "We always try and do what we can to give back, because I feel like that's the right thing to do. Just never in a million years would I have thought that this is what could lead to our demise. I just never imaged that this was going to happen."
A struggling center
The Kings Crossing center has been without an anchored tenant since H-E-B relocated in 2016, and many suites were vacated after the center took on about 4 feet of floodwater during Hurricane Harvey in August 2017. In December, SDI Managing Partner Charles Shears said during a
virtual event
his company planned to redevelop Kings Crossing, bringing new regional restaurants and tenants into the center as well as maintaining its current tenants.
"What we're trying to do is bring life back into the shopping center," Shears said in December.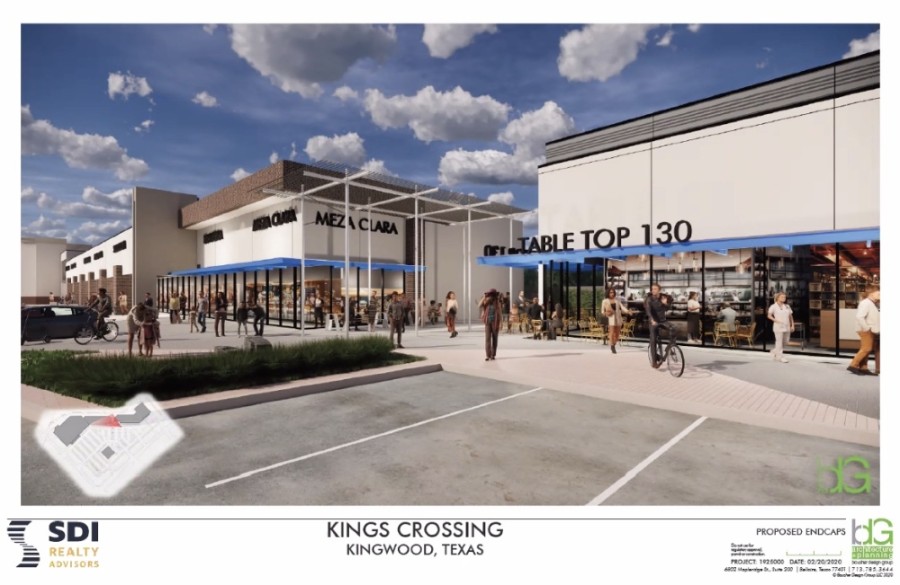 Houston Mayor Pro Tem Dave Martin, who represents District E in Kingwood, said Kings Crossing is an "eyesore" in the center of Kingwood. With its vacancies as well as the
former Randalls anchor spot empty
in the southeast corner that is also called Kings Crossing, Martin said the area is in need of attention.
"You can't have a development that sits at that intersection that's 90% unoccupied," he said. "You have to have economic development. ... SDI Realty is going to be an important partner for us, and we need them to do a good job at this development so that we can get more retail and more restaurants in the area."
SDI Realty Leasing Associate Jimmy Vu said in an emailed statement the company is excited to begin enhancements on Kings Crossing. He also said the tenants who will remain in the center as well as new retail and dining concepts will "once again establish Kings Crossing as one of Kingwood's premier lifestyle destinations."
Officials at other locally-owned businesses in the center—Pet Ranch, PostNet and Rachael's Hallmark Shop—confirmed the stores will remain in Kings Crossing through the redevelopment. So far, Hunan Garden's space seems to be the only small suite being demolished in the development.
Martin said his family has eaten at Hunan Garden every Christmas Eve since 1990, and he hopes the restaurant can stay in the center.
"I love Hunan Garden, it's one of [my family's] favorite restaurants to go to," he said. "We hope here is an agreement that can take place between SDI and Hunan Garden, because they're a staple for the community."
Leasing disagreement
The center's acquisition, which was recently finalized, put Hunan Garden in a challenging position.
Under Lister Properties, the center's former owner, Hunan Garden has maintained a month-to-month lease for the last 15 years. After taking over the restaurant in 2010, Hou said she asked Lister Properties several times to create a new lease under the restaurant's new name after reincorporation. According to Hou, the landlord said she had "nothing to worry about."
When Lister Properties later hired a property manager for Kings Crossing, Hou said she was offered a five-year lease renewal but requested a 10-year lease. She said she waited for the 10-year lease to be returned but did not receive it from the company, despite multiple requests for updates on the agreement. Three months later, she said she was told the shopping center was under contract and she could not get a new lease.
So when SDI Realty told Hou that Hunan Garden's space will be demolished to make way for a breezeway and two end-cap restaurants, Hou said her restaurant did not have much to stand on.
In his statement, Vu said SDI Realty consulted directly with each tenant to gauge their interest in remaining in the shopping center.
"Sadly, the ownership of Hunan Garden rejected three different leasing scenarios with very favorable rental terms, and instead signed a document stating their intention to leave Kings Crossing in May. That was their decision, and we wish them success in the future," Vu's statement read.
Although Hou said SDI Realty did offer Hunan Garden a new leasing agreement, she said it would cost up to $600,000 to outfit the new space and triple the restaurant's rent. Additionally, she said the restaurant was still financially recovering from spending about $200,000 to rebuild after Harvey brought 3 feet of floodwater into the restaurant.
"Trying to make rent is one thing, but we obviously didn't budget having to rebuild the restaurant," she said.
Alexander Kuiper, managing partner of The Kuiper Law Firm, provided legal representation for Hunan Garden Restaurant free of charge during the restaurant's month-to-month lease negotiations with SDI Realty. In an April 27 statement, Kuiper said Hou was unable to meet the financial terms of the lease options provided by SDI Realty.
"Jenny wants to make clear that she left because she couldn't financially meet the new terms of the lease because she was in a month-to-month lease," he said. "Upon threat of litigation, she released all claims and agreed to vacate because her month-to-month lease didn't grant her any rights."
Although the restaurant will leave Kings Crossing in May, Hou said the support the community has shown encouraged her to explore alternative spaces with the hope of possibly relocating within the Kingwood area in the near future. In addition to the hundreds of comments and shares on Hunan Garden's Facebook post, a
petition launched on change.org
late April 22 requesting 500 community members to sign a petition to save the Kingwood staple.
The petition already had more than 2,200 signatures.
"Honestly, I almost gave up. I was like really ready to shut the restaurant down," Hou said. "[But] not anymore, not based on just the tremendous community response that we've gotten. I mean it, like I want to fight as hard as possible and not to let it die—not to let this legacy die."
Correction: The original version of this story incorrectly described Hunan Garden Restaurant's leasing situation prior to SDI Realty Advisors' acquisition. The story has been updated to provide clarity on this.