Through hurricanes and pandemics, Radio KAIR owner Bob Robertson said he has tried to use his radio station to uplift and bring together the Humble, Atascocita and Kingwood community.
"We have all of these little angsts against each other, and really, we should be together in this. We all suffer from the same catastrophes, from the same phenomenon," he said. "I'd love to see us all come together as a community in general, and there are ways we can do it."
Robertson opened the Humble-based station in July 2017 after retiring from providing generators to the area. He said he went into radio after a lifelong interest in radio programs and music.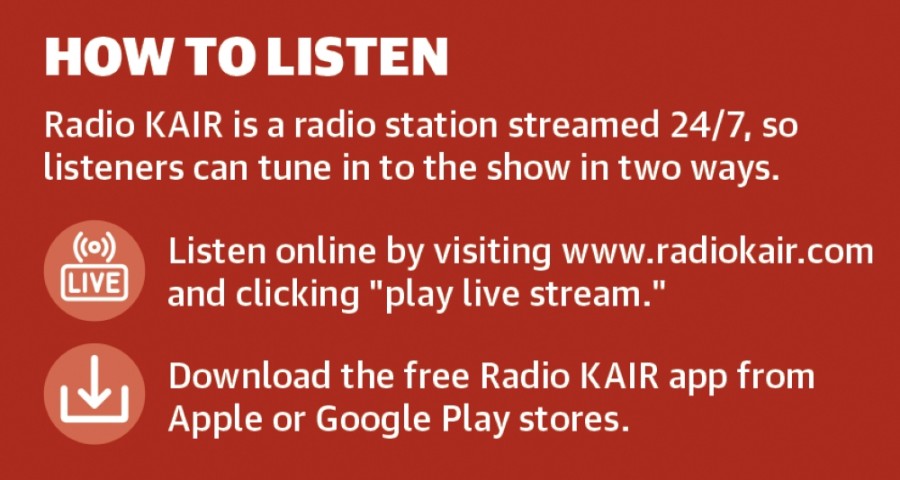 Radio KAIR plays what Robertson calls "nostalgic music"—ranging from blues to bluegrass. Robertson also hosts several shows covering community news, such as "Meet the Merchant," in which he allows local business owners to discuss their business.
"These are for people that really don't have an advertising budget, ... so we give them a voice," he said.
Not long after the station began broadcasting, Hurricane Harvey hit in August 2017. Although the downtown Humble station and his home did not flood, Robertson said the chaos highlighted the need for a central hub for information.
"We went basically almost 72 hours before they even mentioned us on the news because we have to rely on Houston [news networks]," Robertson said. "It was like we were the afterthought. ... I want to change that; I want to make it to where we're kind of in our own little bubble."
Through the coronavirus pandemic, Robertson, his wife, Linda Robertson, and his sister, Diana Sanders, have had to make several adjustments to how they operate. He said they originally planned to start a new morning show livestreamed from a local cafe but were forced to abandon their plans due to the lockdown.
As the Lake Houston area begins to reopen, Robertson said he hopes to gain more listeners in the area and potentially expand to attract new listeners in the Huffman and Splendora areas.
"There's a lot of potential here, not just in revenue, but in the ability to be here for the community," he said.
Radio KAIR
300 E. Main St., Humble
281-990-6999
www.radiokair.com