After creating a steampunk atmosphere and brewing its own beers, Megaton Brewery's owners said they look forward with uncertain hope.
Co-owners Jered Montgomery and Chris Sarvadi, who have known each other since 2012, always hoped to open a brewery together. After forming industry connections, the friends opened Megaton Brewery in Kingwood in March 2019.
For the brewery's decor, Montgomery said he wanted to incorporate the steampunk aesthetic of video games such as "Fallout" and the fun of arcades as an homage to his youth in the '80s.
"We have a lot of fans that love what we do, and so they bring us different things that come right out of a video game universe," he said.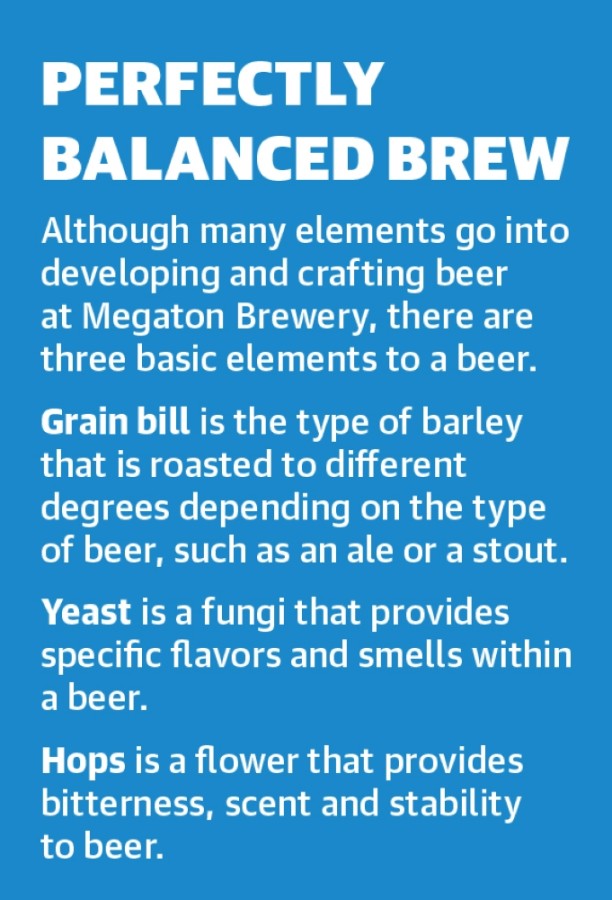 Montgomery and Sarvadi brew many of the beers at Megaton Brewery, which include ales, stouts, ports and India pale ale brews. The process of creating a new brew begins with an idea, Sarvadi said.
"It starts with a whiteboard and beer. That's it," Sarvadi said.
Montgomery said brewing involves finding a balance between basic ingredients, such as hops, malts and yeast, and less traditional flavors like honey—used in their flagship beer, Atomic Chariot.
The brewery celebrated its first year in business shortly before the coronavirus pandemic caused businesses to close last March. The brewery opened for drive-thru and to-go drinks, but Montgomery said it was nothing like its previous gaming taproom experience.
The taproom reopened in a limited capacity in October, but Sarvadi said they plan to allow larger groups in the taproom now that businesses are allowed to return to full capacity as of March 10.
Additionally, the friends also hope to soon bring in vendors for local artisan markets and performers for regular musical nights as well as celebrating Megaton's anniversary April 24, since the pandemic prevented them from truly celebrating last year.
"There is nothing around that does live music, so we're trying to fill the void, make [Megaton] the House of Blues, per se, of the north side of town," Sarvadi said.
Megaton Brewery
808 Russell Palmer Road, Kingwood
281-973-9043
www.megatonbeer.com
Hours: Fri. 4-11 p.m., Sat. 1-11 p.m., closed Sun.-Thu.