Only a few minor activities remain for the final phase of widening FM 1093 between an
upcoming intersection with the Texas Heritage Parkway
and James Lane, said Trent Kubena, a general supervisor with the Texas Department of Transportation.
"The project is basically done," he said, stating that some striping, U-turns, shaping of medians and clean-up processes remain.
Additionally, the second of two new permanent traffic signals will be activated in the next one to two weeks, he said. The signal at FM 1093 and Bois D'Arc Lane was activated about two weeks ago, but the new signal at FM 1093 and FM 359 still needs to be activated.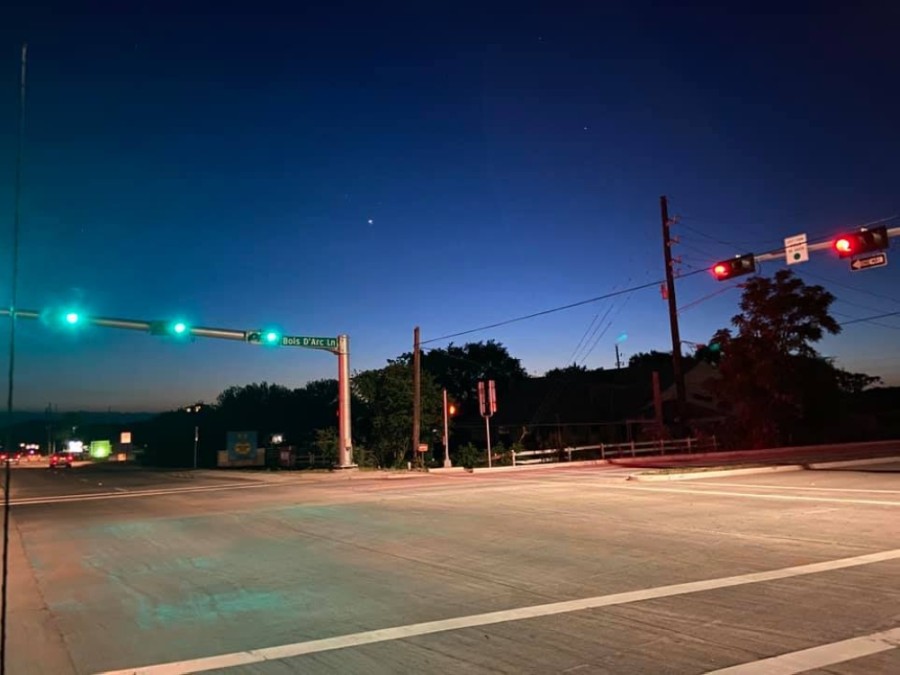 Kubena said all project activities should be completed by July 1.
This last phase of widening FM 1093 included expanding the thoroughfare from two lanes to four lanes with a median as well as pursuing drainage improvements. All four lanes have been open to traffic since at least March, per previous
Community Impact Newspaper
reporting. Construction on the approximately $19.8 million final phase began December 2018.
The previous phases—overseen by Fort Bend County—entailed extending the Westpark Tollway toll lanes from the Grand Parkway to immediately west of Spring Green Boulevard as well as expanding FM 1093 from two lanes to four with a median from FM 1463 to the upcoming intersection with the Texas Heritage Parkway.
Timeline:
December 2018-June 2020
Cost:
$19.8 million
Funding sources:
TxDOT, Fort Bend County, Fort Bend County Toll Road Authority, Fort Bend County Assistance District No. 1