Chuckwagon BBQ & Burgers celebrated its one-year anniversary under new ownership by chef and owner Waseem Hilal in May.
The restaurant—located at 4031 FM 1463, Ste. 50, Katy— celebrated the achievement with an event May 16 with Dr Pepper pork belly burnt ends, Dino beef ribs, free beer and free birthday cake.
Over the past year, Hilal said he made several recipe, seasoning and menu changes. For example, Chuckwagon offers specialty burnt ends, reuben sandwiches and and a smoked pastrami brisket brined in-house for 12 days.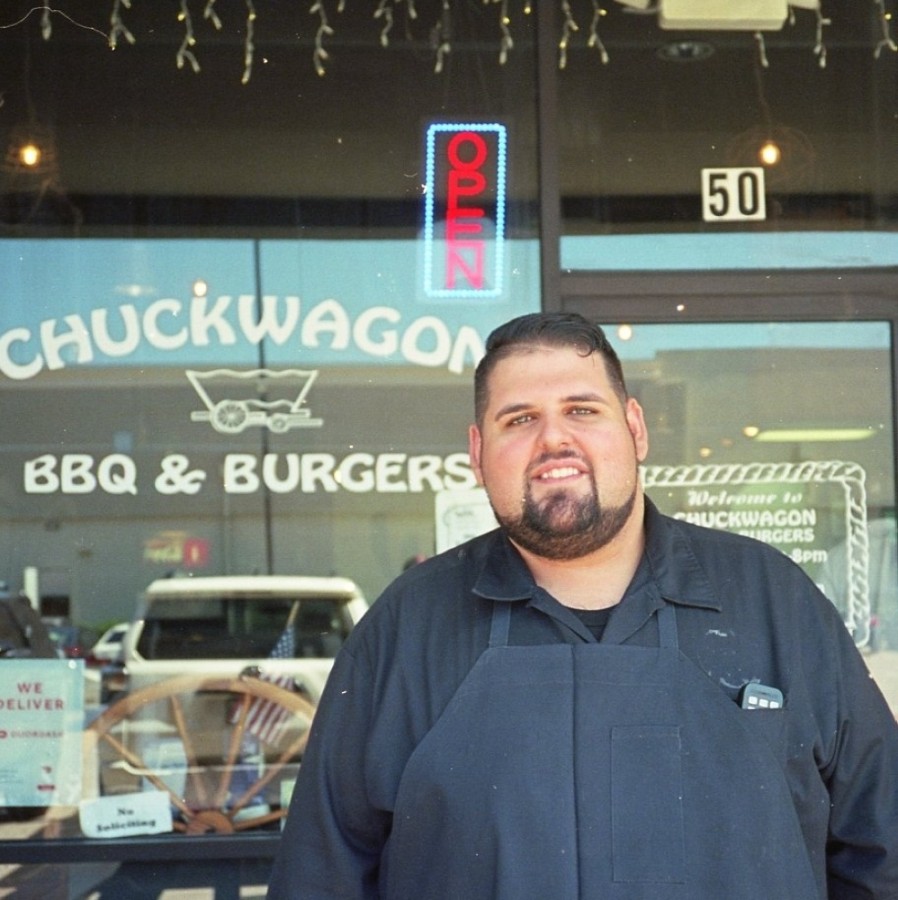 "My recipes reflect whatever is innovative," Hilal said.
Hilal was raised around Texas barbecue and cooked with his father, he said. He chose to buy Chuckwagon after several years working and training in fine dining establishments in the Greater Houston area.
Hilal said he had been wanting to buy a restaurant for some time before settling on Chuckwagon. Purchasing an established restaurant makes it easier to break into the restaurant industry, he said, adding the Katy area has welcomed him, though not everyone knows that he is Chuckwagon's new owner.
"I never knew how big Katy was or how nice the community is," he said. "People here are very kind."
During the coronavirus pandemic, Hilal followed the state and local guidelines by closing the dining room and offering delivery and to-go options.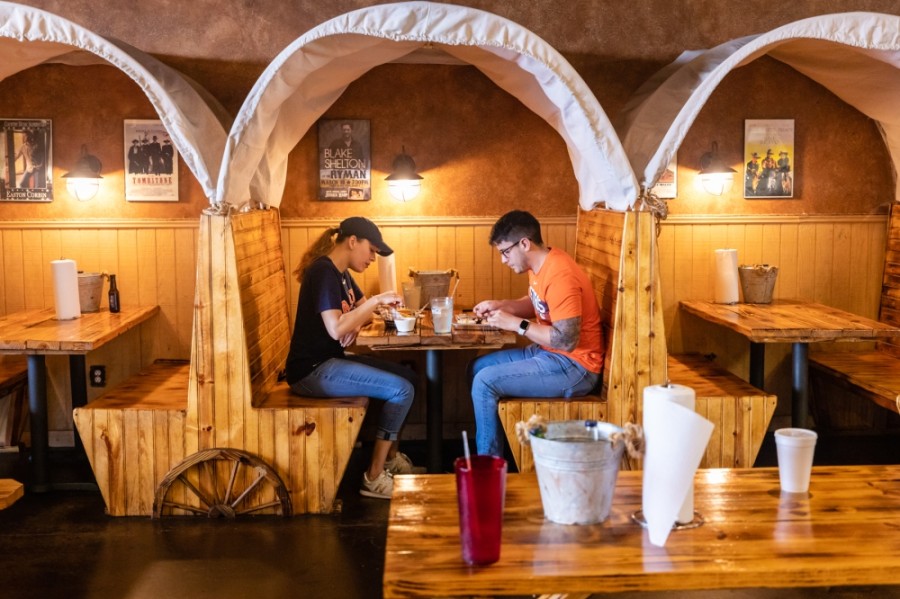 "It was weird not seeing people in the dining room in those first few weeks [of the coronavirus pandemic,]" he said.
Reopening the dining room has gone smoothly, and the restaurant continues to offer pickup and delivery options through its website and phone application, he added.
Because of the coronavirus, brisket and ground beef prices have doubled in price, he said. But thinking ahead, he bought 150 briskets, each about 10-15 pounds, so he could buy them at a certain price. So far, he has not had to increase Chuckwagon's menu prices.
On June 6, Hilal will host a second car meet event, where guests can look at cars and eat barbecue, he said. The first event included McLarens, Corvettes and Vipers.
By hosting the event outside in a parking lot, Chuckwagon is able to provide its guests an opportunity to get outside the house while following social distancing guidelines, Hilal said.
"We cook and serve with love," he said. "And we're here for you."


Chuckwagon BBQ & Burgers

4031 FM 1463, Ste. 50, Katy

281-394-7784

www.chuckwagonbbqburgers.com

Hours: Sun.-Sat 11 a.m.-9 p.m.