Federal courts have ordered the city of Katy to redistrict Ward A and Ward B to align with the "one person, one vote" doctrine, due to data from the 2020 census.
Ward A represents the southern portion of Katy, and Ward B encompasses the northern side. To be in compliance with the "one person, one vote" rule, the total population of each ward must be within a 10% overall deviation, according to Attorney Gunnar Seaquist of Bickerstaff Heath Delgado Acosta LLP law firm, who is assisting the City Council in these redistricting efforts and gave a presentation at the Katy City Council meeting on Feb. 28.
As it stands, Ward A and Ward B are just outside of that 10% margin.
The 1:1 rule is in context with equal protection under federal law, and is most relevantly explained in U.S. Supreme Court case Reynolds v. Sims, in which it was determined that all residents are given equal legislative representation, regardless of where they live.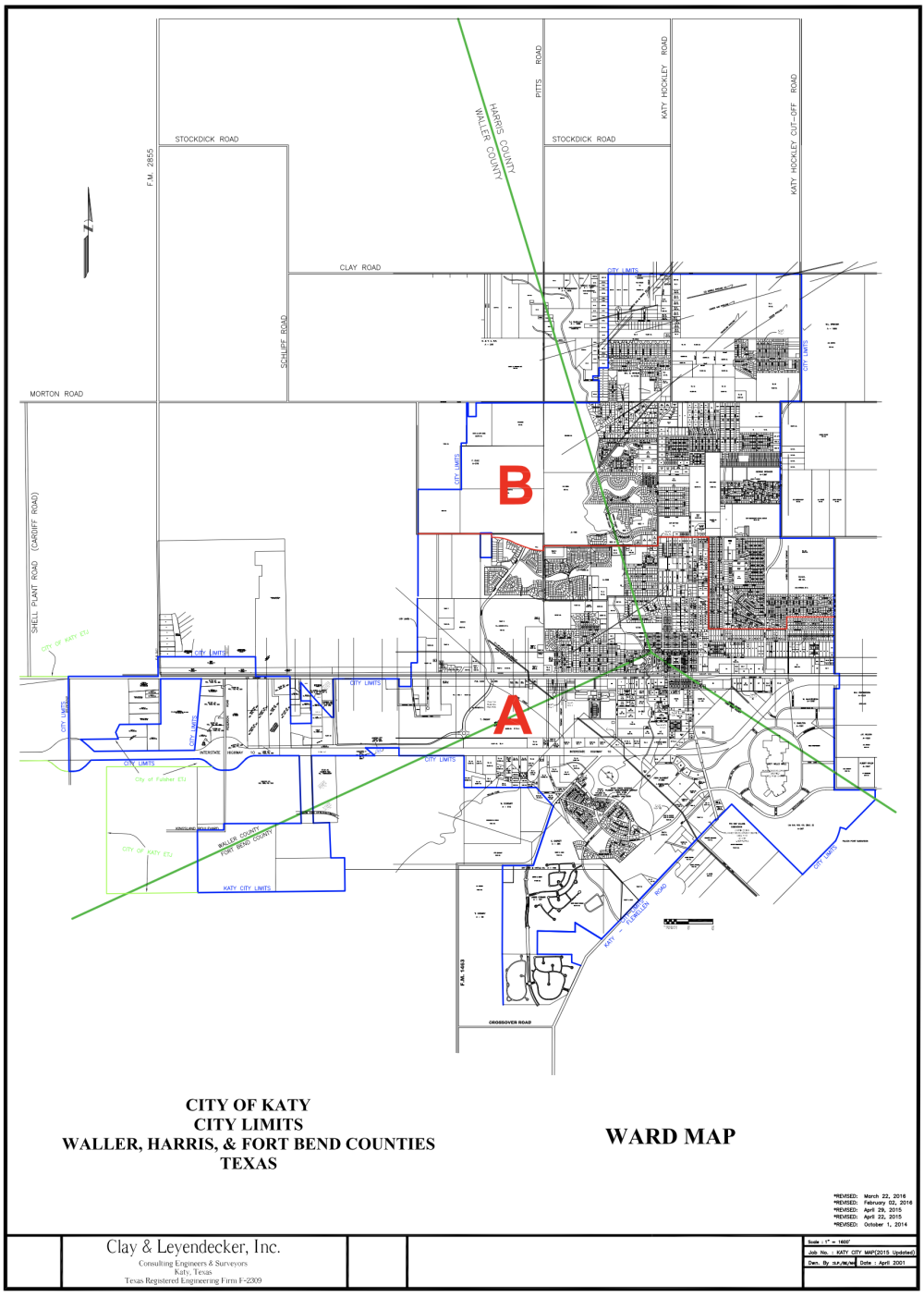 Seaquist came to give an overview of the plan, present the adoption of legal standards the courts have determined City Council can follow during the process and the guidelines for public participation.
He explained that the redistricting plan will be covered over four meetings.
"After tonight's meeting, our firm is going to prepare a draft plan to start with," Seaquist said. "We will bring that before you at our next meeting. I'll have a GIS specialist here, our draft plan [will] just [be] a starting off point."
A GIS, or geographic information systems, specialist designs, develops and implements systems and databases to access and store geospatial data. They design digital maps using geospatial data and analyze spatial and non-spatial information.
However, Seaquist assured that the maps will not come from Bickerstaff law firm.
"They'll be drawn by the council members based on what you know is best for your constituents," Seaquist said. "We'll have a [geographic information system] specialist available to make any changes [to show] any population shifts in real time."
After the map is finalized by the City Council, officials and the Bickerstaff law firm will coordinate a public hearing where members of the public can come and give comment on the plan. A standard public input process will be set by the two entities.
After public input is received, and any changes are implemented, the plan will be ready for adoption in late spring or early summer.
City Council will consider a resolution to adopt the criteria used for redistricting and guidelines for public participation in the process.