After the success of an April 13 car parade, one Katy senior living facility will host another in honor of Mother's Day.
Carriage Inn Katy at 1400 Katy-Flewellen Road, Katy, will host a Parade for Mothers from 2-3 p.m. May 8, according to a Facebook event and Valerie Kelley, the life enrichment director for independent living at the center.
The 180-200 Carriage Inn residents will sit inside by windows and outside to watch the parade drive by.
At the April 13 parade, about 50-75 vehicles paraded in front of Carriage Inn with signs, balloons, streamers and costumes such as a blow-up dinosaur, Kelley said. Several residents had birthdays around the date, so the parade was also a way to celebrate.
"COVID-19 has really affected us ... and we're doing whatever we can to lift our residents' spirits," Kelley said.
Kelley said she hopes 50-75 vehicles will participate again May 8. Carriage Inn requested the fire and police departments join, too.
Other activities Carriage Inn has put on to increase its residents' spirits include hosting a spirit week during the first week of May to dress up in PJs or wear crazy socks, Kelley said. The residents loved spirit week so much that Kelley has decided to make one day every week a spirit day.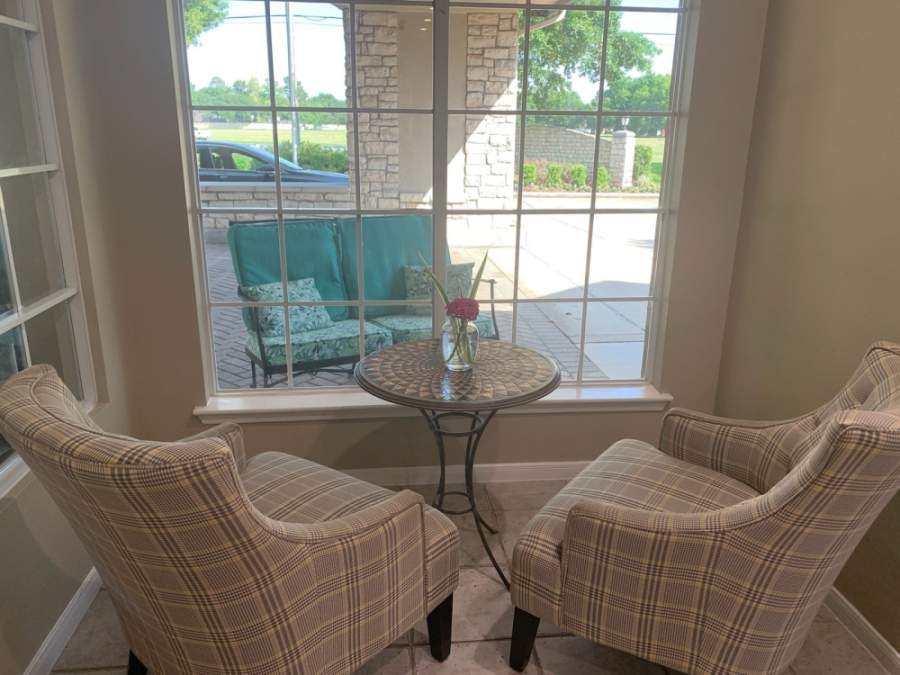 Earlier this week the center also set up inside and outside nooks so family members can still sit with their loved ones at Carriage Inn while following social distancing guidelines, she said. The family member sits outside, and the resident sits inside with a window between them.
For more information about the May 9 Parade for Mothers, visit the Facebook event page here:
www.facebook.com/events/311260993188484/