Officials with Houston Methodist announced Feb. 10 the board of directors had approved plans for the system's ninth hospital, which will be in Cypress.

The 106-acre property is located off Hwy. 290 between Barker Cypress and Skinner roads and was formerly occupied by Sysco Corp. Community Impact Newspaper first confirmed the new development in May.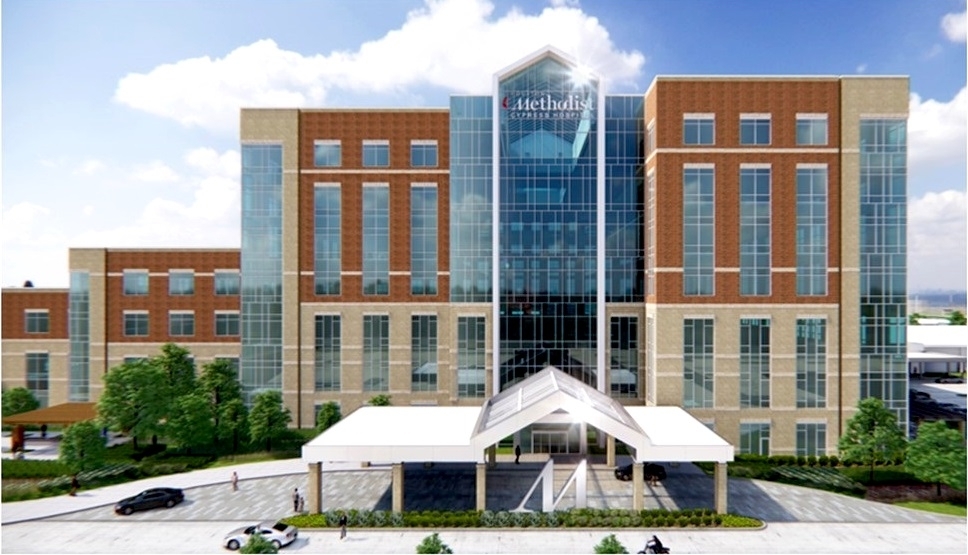 Construction is expected to begin in the next few months, officials said, and the hospital is slated to open in the first quarter of 2025.
Dr. Marc Boom, Houston Methodist president and CEO, said in an email to employees that the facility will be "designed as the hospital of the future."
The 400-bed hospital will be modeled after the comprehensive Houston Methodist West and Houston Methodist The Woodlands facilities. Boom said the Cypress hospital will also incorporate technological advancements from the health care system's Center for Innovation, which launched in 2018.
"
At Houston Methodist we keep the patient at the center of everything we do, and this new hospital will be no exception," he said in the email to staff.
"We are going to take the lessons we've learned at the Center for Innovation and the technology we've adopted during this pandemic to improve the patient experience by improving communication between physicians, staff, patients and their families and offering the best patient care possible."