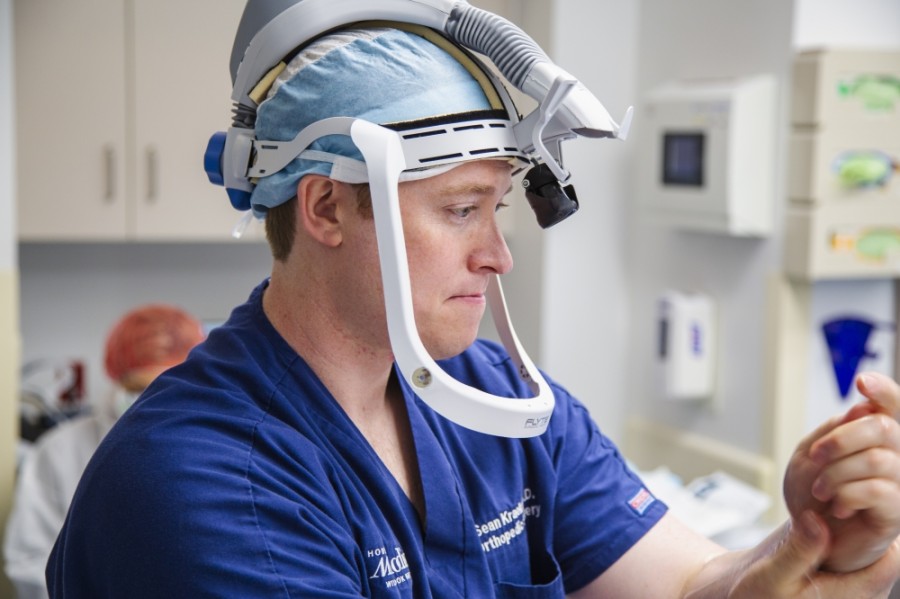 Houston Methodist Willowbrook Hospital is one of the few hospitals in the region using robotic-assisted surgery technology known as the ROSA Knee System, according to Dr. Sean Kraekel, an orthopedic surgeon there.
This cutting-edge technology, which the hospital acquired in December, allows for more precise and efficient total knee replacements.
"It's not orchestrating or doing any of the surgery," Kraekel said. "What it does is it allows for very precise placement of cutting jigs that we utilize during a surgery that we've traditionally done in a manual way by frankly, looking by eye and making sure that it looks [like the] proper placement."
Kraekel said there is less need to revise bone cuts because the system is so precise, and it also accounts for soft tissue balance, ensuring the patient's knee is not too loose or too stiff.
More effective surgeries can result in a smoother recovery process.
"I can anecdotally say that we're definitely renewing less opioid medications and a lot less pain medications," he said. "At least from a short-course trial from since we started this, it's noticeably had an impact on just how quickly people are bouncing back."
Kraekel said as he performs more surgeries with this technology, he believes they will become faster. In the coming year, he said there will be more ways to incorporate this technology into other procedures, including partial knee and total hip applications.
Technology in the orthopedics field is developing rapidly, and Kraekel said the future holds advancements such as smart implants that produce data about how the implant is performing so physicians can monitor progress.
"The beauty of robotics is that it allows you to use that information from both planning ahead of time but also reacting to things that you see intraoperatively so that you can really walk away and have the best outcome," he said.