Andria Balogh has 14 years of experience in biomedical research and knows firsthand those interested in careers in STEM are not always taught soft skills, such as communication, project management, team building, marketing, budgeting, writing and teaching.
"These professional business skills are critical to success in STEM even though they're not taught in school, and you don't really learn about it," she said. "I would know firsthand that you weren't really encouraged or educated in that way."
Balogh earned her bachelor's degree from the Massachusetts Institute of Technology and a master's degree from the University of California in Los Angeles before moving back to Houston to work in the Texas Medical Center. At that time, she launched her first business, Tutoring with Andria, and was inspired to earn her Master of Business Administration from Rice University.
To help fill the gaps between what students learn in school and what they will experience in the professional world, Balogh conceptualized
STEM-E Youth Career Development Program
in 2017. The nonprofit increases access and exposure to careers in science, technology, engineering, mathematics and entrepreneurship.
STEM-E was created with underserved students in mind. Programming is free to students and is funded by grants and donations. Initially, it hosted in-person workshops, hands-on activities, speaking engagements, career fairs and laboratory days.
"A lot of STEM programs are about just getting [students] in and doing fun stuff, but for us the bigger picture was, what does this look like as a career?" she said. "We can get them in and have them enjoying it, but the reality is when they get to college, they may not like it and even ... when they start the career, they may not like it. That's because of a lack of [reality in] the way STEM is actually presented, what it's like to actually do that job day in and day out."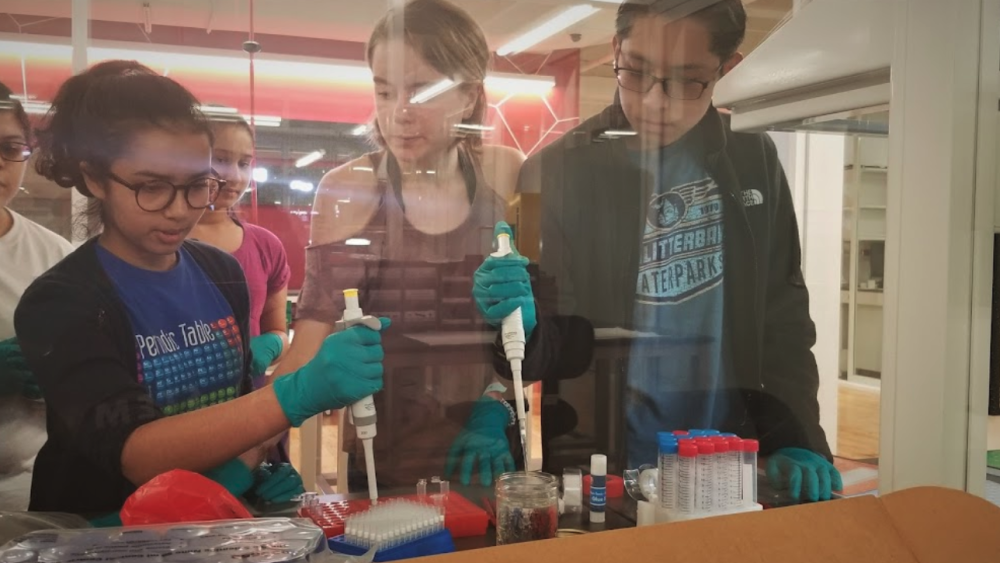 The pandemic forced in-person activities to move online, and STEM-E began to extend its reach. From there, an internship program launched to help students get professional experience from home. STEM-E interns are logging volunteer hours and gaining experience in areas such as data analytics, programming, website development, videography, blogging and podcasting.
"Our competitive advantage has switched from being an introduction to STEM to now actually gaining that hands-on experience as an internship opportunity, that real professional experience," Balogh said.
Balogh said her focus is now on growing the internship program as well as an ambassador program in which students start STEM-E clubs in their schools. STEM-E also has a tutoring program, helps students publish their research in its Academic Journal of STEM Research, and offers a Discord server where students can discuss their interests and collaborate.
A mentorship program is set to launch by September to give students the opportunity to be mentored by professionals. Balogh said STEM-E is always looking for adults to
volunteer
their time and invest in future STEM leaders.
Balogh is also working to bring educational programming to other countries, starting with
Uganda
. She said the program will adapt to fit each country's needs.
"The one thing that I want to change [through] STEM-E is this idea that these kids can't do what adults can do, and clearly they can," she said.
---
GET INVOLVED
STEM-E Youth Career Development Program offers several opportunities for students interested in careers in science, technology, engineering, mathematics and entrepreneurship as well as professionals working in these industries.
Internship program
: Students can get hands-on professional experience in a virtual environment.
Ambassador program
: Students create STEM-E clubs on their own campuses.
Mentorship program
: Groups of students are matched with adult professionals.
Tutoring program
: Volunteers provide free tutoring for students of all ages.
Academic Journal of STEM Research
: Students can have their research edited by peers and published at www.aj-stem.com.
Join the Discord server
: Students can collaborate and discuss their interests in a monitored forum.