Longtime Jersey Village residents Andrew and Michelle Mitcham said they have always valued serving their community.
Soon after graduating from Jersey Village High School, Andrew served as a medic with the 4005 U.S. Army Hospital from 2002-10. He later pursued a career in information technology while Michelle, his wife, built her own career in pediatric therapy.
Andrew began serving on the Jersey Village City Council in 2015 and was elected as the city's mayor in 2019. Although Andrew did not seek re-election after his two-year mayoral term, the Mitchams continue to have a presence in local government: Michelle was elected to the same City Council in May.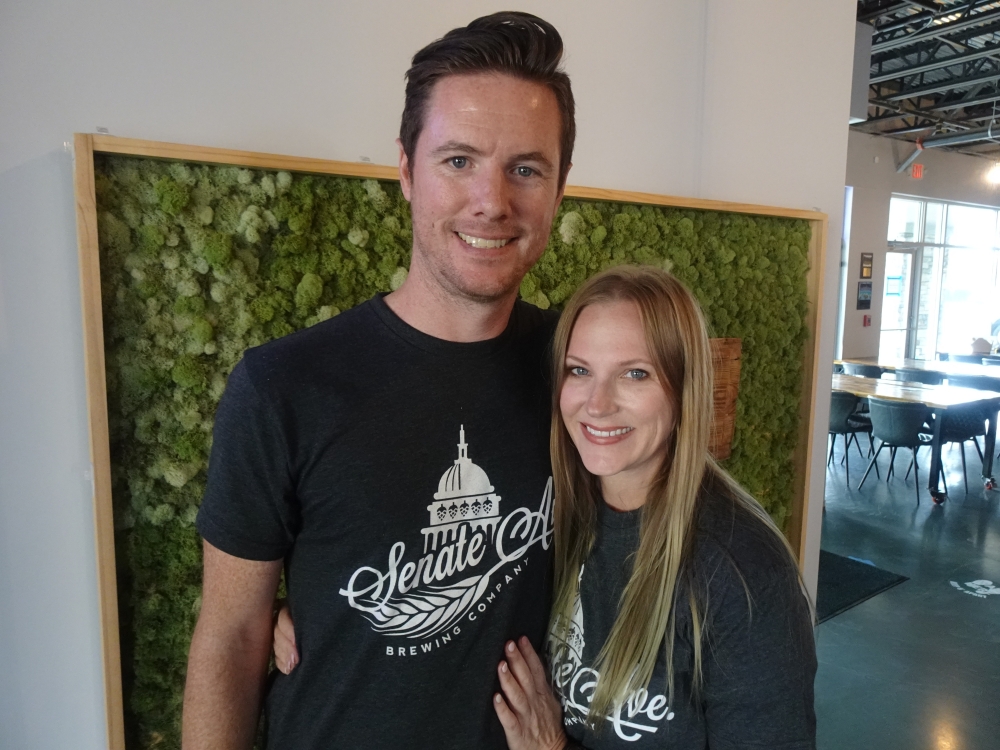 When they realized there was a demand for a local brewery in town, the couple set out to meet the demand and opened Senate Avenue Brewing Co. in October 2020. The Mitchams said they wanted a brewery that was close to them and catered to families.
"We would drive all the way to Towne Lake if it was just a place for our kids to play," Michelle said.
They envisioned a multipurpose space where children could play, couples could have date nights and even those who do not drink beer could hang out. Andrew said it became apparent craft beer was a very underserved market in Jersey Village as nanobreweries became increasingly popular in the region.
Senate Avenue Brewing Co. will hold a one-year anniversary celebration Oct. 2, featuring a chili cook-off and cornhole tournament. A new Oktoberfest beer, the Imperial Bavarian Jäger, will also be introduced. The beer is named after Andrew's great-great-grandfather, Charles Heisch, who was a soldier, also known as a Jäger, in the Bavarian army in the 1800s.
In addition to a variety of craft beers, the brewery also serves ciders, seltzers, wine and nonalcoholic beverages. The nanobrewery also has its own kitchen, serving a selection of appetizers, pizzas, sliders and salads. Menu items such as The Senator IPA and The Mayor's Angus Burger recognize public servants across the political spectrum.
The business holds regular events, such as trivia on Wednesdays and live music on Thursdays. The venue can also host celebrations such as graduations, bridal showers and baby showers.
The Mitchams' plans include distributing their beers to local restaurants and bars and potentially expanding the business.
"You get a lot of people through the door; you get to talk to amazing people; you get to have fun," Andrew said. "I want to take a step back for a minute and enjoy it—and enjoy my kids, enjoy my wife and enjoy my friends and make really good beer."
---
Senate Avenue Brewing Co., 16000 Dillard Drive, Ste. F, Jersey Village. 832-295-3188. www.senateave.com
Hours: Mon.-Thu. 11 a.m.-9 p.m., Fri. 11 a.m.-10 pm., Sat. noon-10 p.m., Sun. noon-8 p.m.