A new restaurant, Hoppy Kitchen, is expected to open Dec. 8 at 705 Galveston St., Conroe, delivering fresh, made-from-scratch comfort and pub food, owner Ryan Alworth said in an email. Hoppy Kitchen has partnered with Copperhead Brewery to open at the location, which includes a taproom and patio area.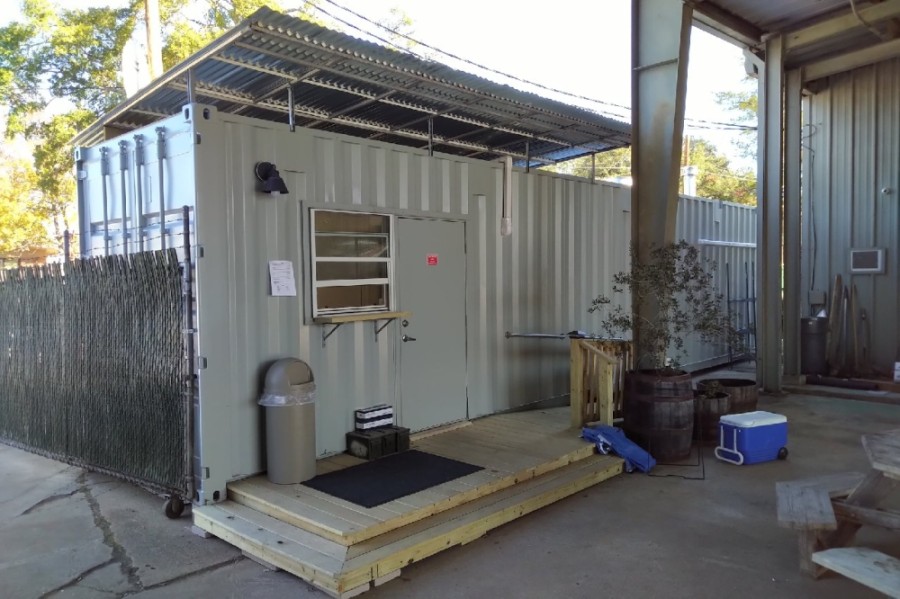 The brewery did not have room to build out a kitchen, so Alworth said he hired local engineer Ron Saikowski with Quest Engineering to help convert a 40-foot shipping container into a fully functional commercial kitchen.
"We had several delays and ultimately had to get the Conroe City Council to grant us some variances so we could move our container to the Copperhead Brewery and open," Alworth said.
The from-scratch kitchen will not use frozen or preprepared products and will offer foods such as pizzas, hamburgers, salads, sandwiches, soups, and fish and chips, he said.
"We have an 80-quart mixer and make all our [pizza] dough in house from scratch," Alworth said.

Alworth said the restaurant will source cheese from Houston Dairymaids, a cheese monger in Houston; meats from Majkszak's Meat Market in Conroe; buns and breads for sandwiches from Manna-Bread from Heaven in Tomball; and produce from local sources.

"Our concept remains all about quality, from-scratch comfort/pub food that is always fresh," he said.

936-333-3450. www.hoppykitchen.com