In the early 1990s, Mike Majkszak, who was a senior at Conroe High School, enrolled in a meat processing class as an elective. Majkszak found the class so interesting, it launched him into a career in the meat processing industry.
After graduation, Majkszak worked in the meat department at a Randalls in Conroe until around 1995 before becoming the market manager over the meat department at Conroe's Albertsons. The store eventually closed, so Majkszak returned to Randalls but said he was left with a serious career choice.
"I was like, 'Man, I could start over [and work at Randalls again] ... or I could do my own thing,'" he said.
Majkszak chose the latter, and in April 2002 he opened Majkszak's Meat Market on West Davis Street in Conroe, where it remains today.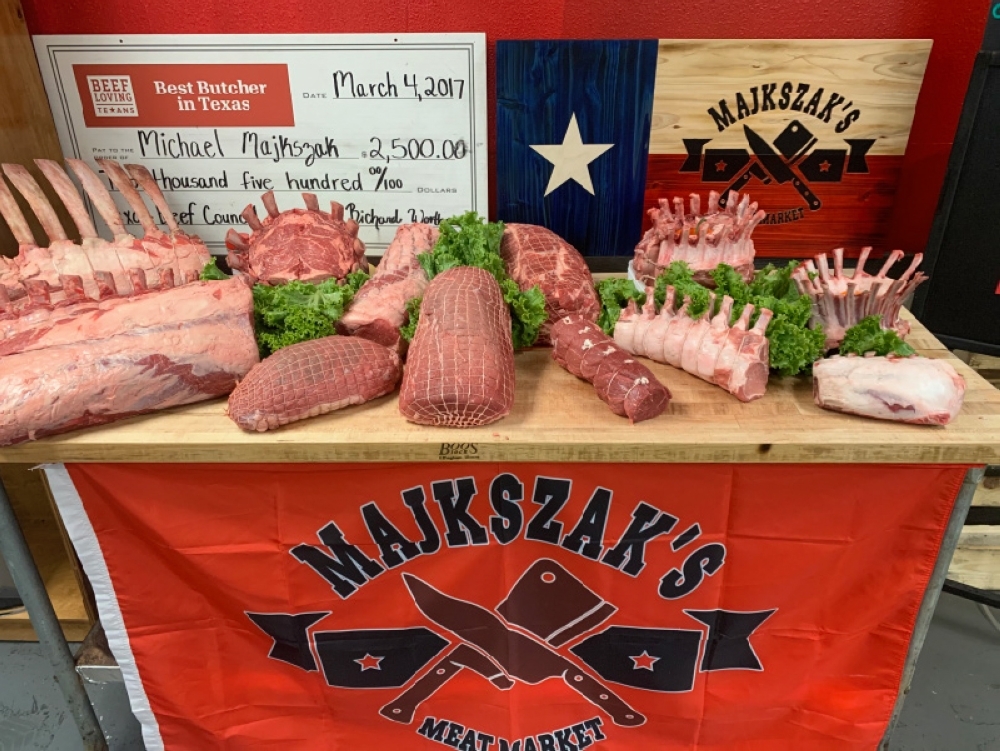 The butcher shop sells beef, poultry, pork, seafood and specialty sausages, and offers catering. The meat comes from a variety of places, including states like Washington and several in the Midwest, he said.
Majkszak said he buys from small, family farmers. His chicken, for instance, comes from a small company in Illinois.
At Majkszak's, the meat contains just two ingredients: meat and spice. Majkszak said about 20% of chicken in grocery stores is pumped with a saline solution.
"There shouldn't be ingredients when you go buy a pack of chicken. It should just be chicken," he said.
The butcher shop also has a smokehouse that Majkszak built, and it can smoke 500 pounds of sausages, 40 briskets or 25 smoked turkeys. The shop goes through about 2,000 pounds of sausage in one week, he said.
Majkszak said he prides himself on quality.
"We're going to be more expensive," he said. "I may apologize for the price, but I'll never apologize for the quality."
Majkszak's Meat Market
4900 W. Davis St., Ste. D2, Conroe
936-756-6181
www.majkszaksmeatmarket.net
Hours: Mon.-Fri. 10 a.m.-7 p.m., Sat. 9:30 a.m.-6:30 p.m., Sun. 11 a.m.-5 p.m.