The memory of criminal defense lawyer Richard Haynes lives on at Wings Over Montgomery, a quaint restaurant located on Liberty Street in the city's historic district.
Richard is the grandfather of Damon Haynes, who owns the restaurant with his wife, Cindy. The famed Texas lawyer was known to take on seemingly impossible cases, and his courtroom theatrics included cross-examining an empty witness stand and shocking himself with a cattle prod.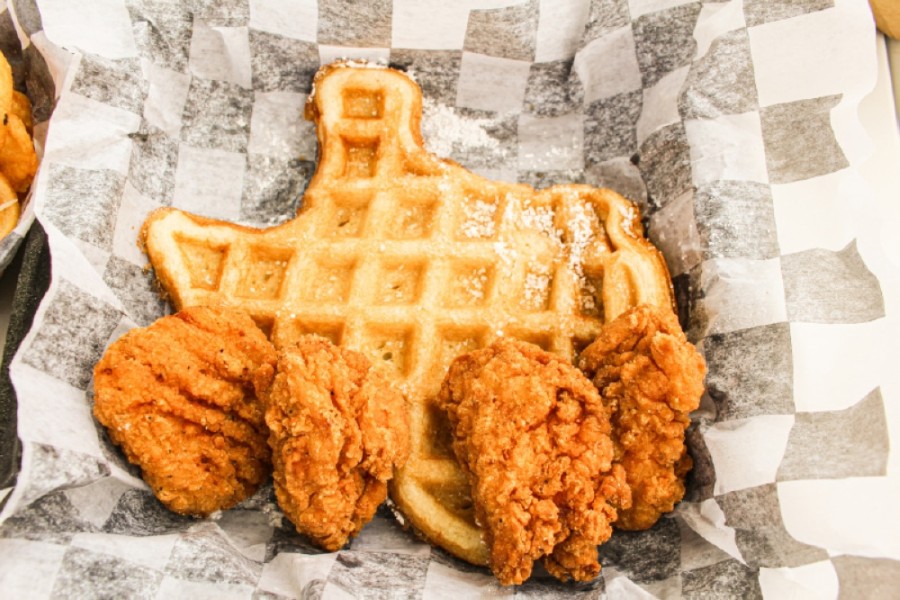 He once almost hammered a nail into his hand during trial to prove it was not that painful, although he reportedly changed his mind at the last minute. According to Damon, Richard feared that if he flinched, the jury would convict the accused.
"He was a showman," Damon said. "He always said, 'I don't judge, but I do make them pay.'"
Damon said he was very close to his grandfather, even doing some clerical work, such as serving subpoenas. He keeps memorabilia of Richard in the restaurant as well as on the historical property he owns next to Wings Over Montgomery.
Damon opened the restaurant in November as a way to remember his grandfather and give back to the community. According to Damon, Richard loved to people watch, and he usually did not visit high-profile restaurants. That concept spilled over into Wings Over Montgomery, which has an outdoor deck next to a busy road and a down-to-earth, hole-in-the-wall atmosphere, Damon said.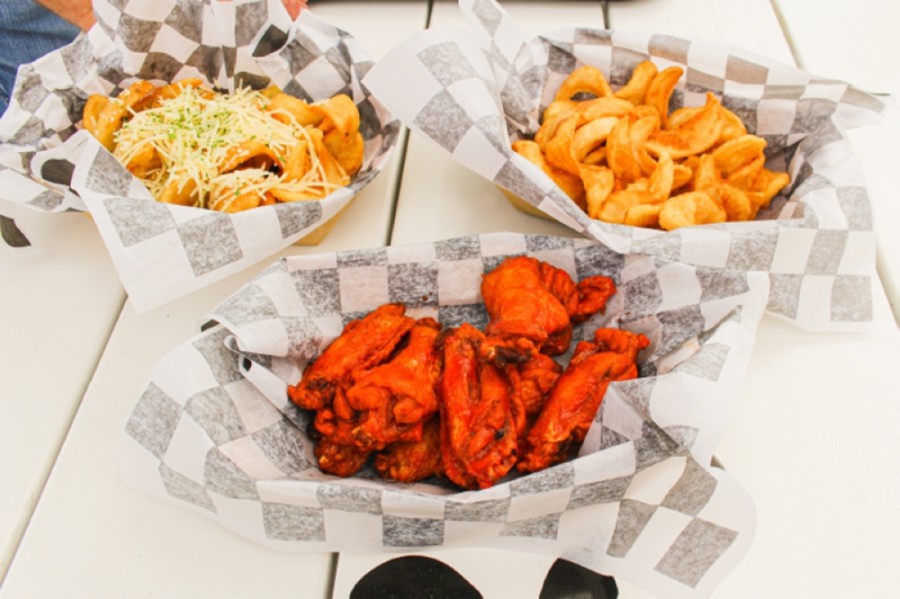 "[It is] a place to bring your family and feel comfortable," he said. "It's a hybrid of Wing Stop, Buffalo Wild Wings and Chick-fil-A."
As for the name, Damon said it was chosen in tribute to his grandfather, who he said is watching down over him.
The food—which includes boneless and bone-in wings and several side options, such as Parmesan truffle fries—is free for police officers, firefighters and pastors.
"We don't necessarily need the second income," said Damon, who has another full-time job. "We want our kids to grow up and do the right thing. That's what this restaurant represents."
Wings Over Montgomery
14335 Liberty St., Montgomery
936-597-7030
www.wingsovermontgomery.com
Hours: Sun.-Mon. 11 a.m.-8 p.m., Tue.-Sat. 11 a.m.-9 p.m.