The Taste the Asian Mobile Food Trailer in Conroe is a family affair for the Chengs.
Husband and wife San and Kelly Cheng are the owners, but Kelly runs the day-to-day operations with their daughter, Khalia, a high school junior. They also get help from their nieces Jessica and Kalyssa. The food they serve—a combination of San's Cambodian and Kelly's Laotian heritage with classic Southern dishes—is influenced by their mothers' cooking.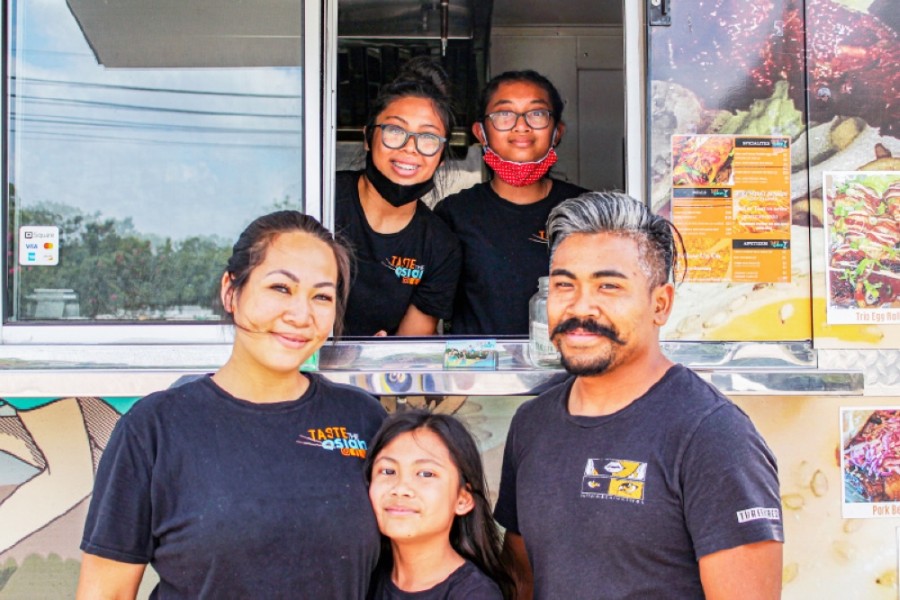 "We tried not to just focus on our heritage and our culture, but Southern food too," San said.
The trailer opened in April 2019 when Khalia approached her parents with the idea. Now, the trailer operates out of the parking lot of Lake Conroe Automotive, San's business. San said there have been moments of growth as they taught Khalia about running a business.
"All the failure that I've been through already, I can actually help guide my daughter through all that," San said.
San said the trailer's food also incorporates other Asian cultures with Korean kimchi and Chinese egg rolls. San said Asian food is very diverse, and even between himself and Kelly, there are differences.
"[Laotian] flavor has a lot more heat than our flavor," San said. "[Cambodians] eat more savory, more sweet. They love everything hot and spicy."
Kelly said she often incorporates her mother's traditional ingredients into her cooking. But San said it still comes back to a Southern perspective, fusing these flavors with classic barbecue and brisket.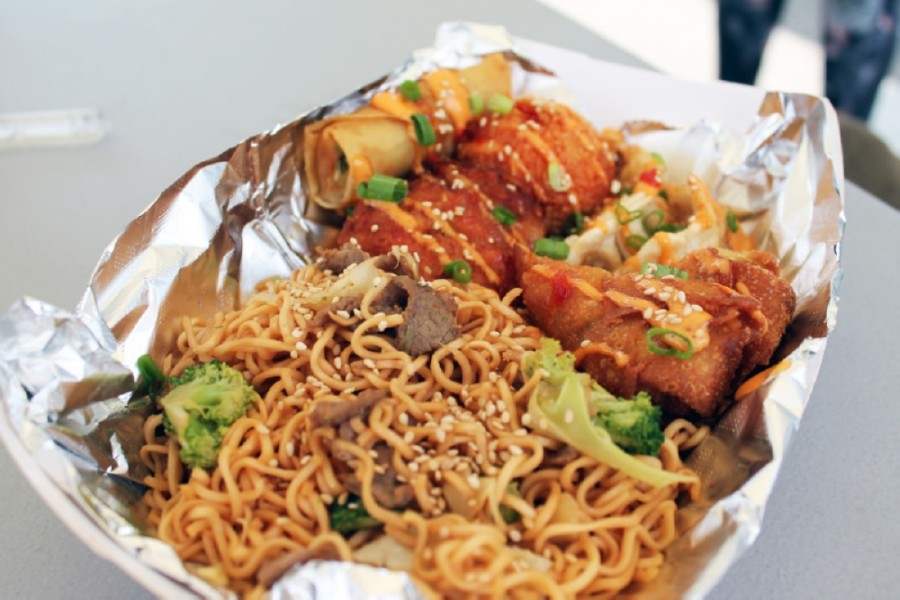 During the coronavirus pandemic, while many other restaurants were closed, San and Kelly said the trailer saw a huge uptick in customers. Kelly said the trailer made stops to some neighborhoods so residents could stay close to home.
"Now they're saying they want us to keep it like that for the rest of the year," Kelly said.
San said the trailer allows people to remain socially distanced.
"It's sad that the pandemic occurred," San said. "But ... we're trying to make the best out of it."
Taste The Asian Mobile Food Trailer
539 N. Frazier St, Conroe
832-239-0331
www.facebook.com/tastetheasian
Hours: Fri. noon-9 p.m., Sat. noon-5 p.m., closed Sun.-Thu.