A Conroe-based manufacturing company awarded a $10.16 million grant in May from the Federal Emergency Management Agency to manufacture COVID-19 testing supplies has since ceased production, leaving behind millions of unusable products and little trace of its existence.
Fillakit is located inside a business park in Oak Ridge North, at 26797 Hanna Road, Ste. 4/7D, the same address listed for a business called ClearGate Laboratory.
According to the $10 million FEMA contract awarded May 8—which is searchable online at govtribe.com—it was Fillakit's first time being awarded a contract, and the fledgling company was
to provide 4 million units of material: phosphate buffered saline in 1-3 mL quantities.
The material was scheduled to be delivered in quantities of 500,000 per week for 8 weeks, from May 11 to June 29.
Fillakit did deliver 3.8 million units to 56 states and territories, including Texas, and five other federal agencies, according to FEMA. But now, FEMA officials are warning these entities to not use Fillakit supplies due to quality concerns.
"We are aware of the issues raised by some states that received Fillakit products," a FEMA spokesperson said in an email. "FEMA recommends the states ... refrain from using these products until [Texas Health and Human Services] testing and review process is complete."
Quality concerns
Teresa Bosworth Green
, a former employee who worked at Fillakit from May 11-20, claims Fillakit put job postings on Craigslist, hired workers with little experience and required them to work in crowded conditions.
Green said the test tubes Fillakit supplied to FEMA were actually small plastic tubes, known as preforms, that are used to make soda bottles and not designed to fit in test tube holders. And Green said she worried supplies would be contaminated, as many employees did not wear face masks.
"I initially thought we would be working in a sterile lab environment, not in an open, dirty warehouse room," she said.
The warehouse was labeled as ClearGate Laboratory, but
the relationship between Fillakit and ClearGate is unclear. The companies are listed under the same address, and according to its website, ClearGate provides medical laboratory tests and services through a national network of primary clinical laboratories and specialty testing laboratories.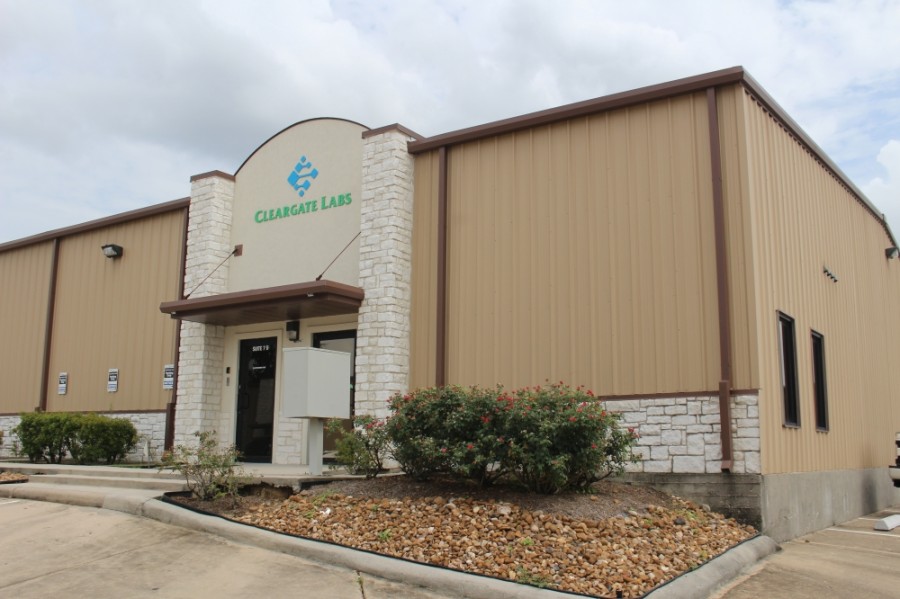 When Green arrived for work, she said a man named Paul Wexler was introduced as the owner of Fillakit, along with his wife, Kira. Green said the workers were also told of another owner, Mike, who was not there.
However, Fillakit is classified as a woman-owned business, according to the FEMA contract. Wexler did not respond to requests for comment.
Stephen Wachtler was the local director of the project, Green said.
Community Impact Newspaper
spoke to Wachtler on the phone June 30, who said ClearGate is no longer in existence but did not comment further.
"Paul told us that he would be flying back and forth from Florida to check in and monitor our work," Green said. "We were told that we would be filling and capping tubes that would be used for COVID testing."
Green said employees were given basic instructions and began work in an assembly line.
"There were up to 250 workers crowded in a small warehouse room, shoulder to shoulder ... working off of fold-up tables with supplies placed on the floor and handled without gloves," she said.
From the first day, Green said she expressed concern about the lack of cleanliness and facemasks. Green brought her own mask, but workers were not initially provided any. When masks did arrive, they were not enforced, she said.
"People were breathing and coughing right over the solution," she said.
Green said she wrote a list of her concerns and gave them to Wexler and Wachtler, but workers were reminded to wear gloves and little changed. After just over a week, Green said she quit because the repetitive tasks led to thumb and wrist pain.
Community Impact Newspaper
reached out to several former employees referred to by Green but did not receive comment.
Green said she believes there is a second Fillakit warehouse on Hickerson Street in the city of Conroe where supplies were received and where Fillakit shipped the completed kits to FEMA. As of publication time,
Community Impact Newspaper
has not been able to verify the existence of a second Fillakit warehouse however did find an apparent empty warehouse on Hickerson Street, labeled Haas Saw & Supply.
Workers near the area said on July 2 that they believe there used to be a medical manufacturing company operating out of the building.
Travis Land,
NAI Agency Realtor and broker for the Hickerson Industrial Park
, said he is not aware of
Fillakit, Cleargate or any other medical type place leasing there. However, he said there is a possibility Haas Saw may have been looking to sublease its space earlier this year.
Community Impact Newspaper
has reached out to Haas Saw for comment. This story will be updated if more information is received.
Timeline of events
The first recorded mention of ClearGate that
Community Impact Newspaper
could find occurred May 23, 2019, when the Oak Ridge North Building Department—now known as the Community Development Department—approved the occupancy permit for ClearGate Laboratory. The item was found in an Oak Ridge North City Council agenda packet.

On Dec. 23, the department approved the sign permit for ClearGate Laboratory at the same Hannah Road address as the Fillakit warehouse. City officials did not respond to requests for more information.
According to Green, the Fillakit warehouse she worked at was labeled with a ClearGate sign, although said she was told this was where the ClearGate laboratory used to be located.
The building was still labeled as ClearGate as of June 30.
ClearGate also has a location in Atlanta, Georgia, and the owner is listed as Jake Wexler, according to company records.
Community Impact Newspaper
could not confirm if Jake Wexler is related to Paul Wexler, but a Jake Wexler is listed as the owner of Sparrow Healthcare LLC in The Woodlands.
The phone numbers listed for Sparrow Healthcare and ClearGate are the same, and neither work as of June 30.
Community Impact Newspaper
messaged Jake on LinkedIn and did not receive a response as of publication time.
On May 1, Kira Doyle, a registered agent for Fillakit based in Florida, filed an LLC for Fillakit, according to Florida state records. Doyle did not respond to requests for comment, and it is not confirmed if Doyle is the wife of Paul Wexler, who is also called Kira, according to Green.
Just six days after becoming an LLC, Fillakit was awarded a $5,000 contract with FEMA for medical instruments, equipment and supplies. On May 8, the $10.16 million contract was awarded.
Three days later, Fillakit opened its doors, according to Green. She said there was no interview process or background checks prior to beginning her work and training consisted of brief instruction.
On May 20, Fillakit was awarded another contract by FEMA for $342,997.50, according to the official contract found online.
On June 19, Doyle filed a change of address for Fillakit LLC to an address in Florida, according to Florida state records, although it is unclear if the change is for the company office or herself as the registered agent.
Fillakit shut down its operations the week of June 21, according to Green.
FEMA officials declined to answer when or if the contract with Fillakit was officially terminated.
What next?
FEMA, along with several of its partners, are analyzing the quality of the supplies in question. The rest of the order, about 200,000 units, was slated to arrive in Louisville, Kentucky at the end of June, according to FEMA officials.
The Texas Department of State Health Services confirmed in an email it received 25,300 Fillakit collection kits from FEMA but has not used any.
Community Impact Newspaper
will continue to reach out to entities in Texas to determine which entities received them and whether any materials from Fillakit were used for COVID-19 tests.
Officials with the Montgomery County Public Health District are unfamiliar with Fillakit, MCPHD's Public Information Officer Misti Willingham said.
MCPHD has placed orders for COVID-19 tests from various companies, according to information obtained from an open records request, but it is unclear if these companies are using Fillakit materials.
Ben Thompson contributed to this report
---