A number of new developments were announced or under construction in 2021 that will continue into the new year. Here are six developments in the Bellaire, Meyerland and West University areas that span from education to health care to recreation.
1.
Rice University new student center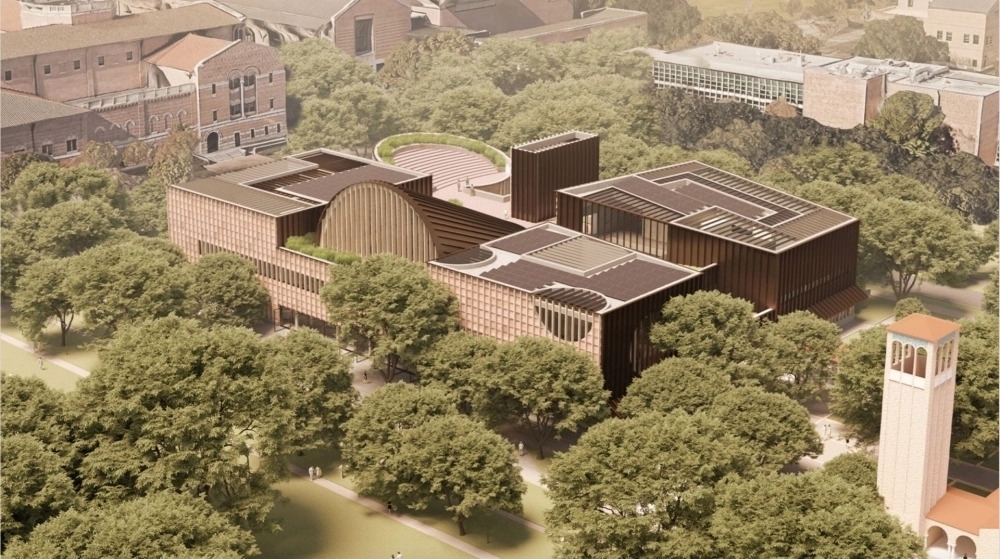 A grant of $100 million from the Moody Foundation will allow Rice University to build a new student center and create endowments supporting student programs. The Moody Center for Student Life and Opportunity will replace the existing Rice Memorial Center, which was built more than 60 years ago. Design plans involve keeping several elements of the Rice Memorial Center intact, including the chapel and the cloister.
Space: 6 acres
Timeline: early 2022-late 2023
2.
Evelyn Rubenstein Jewish Community Center renovation and expansion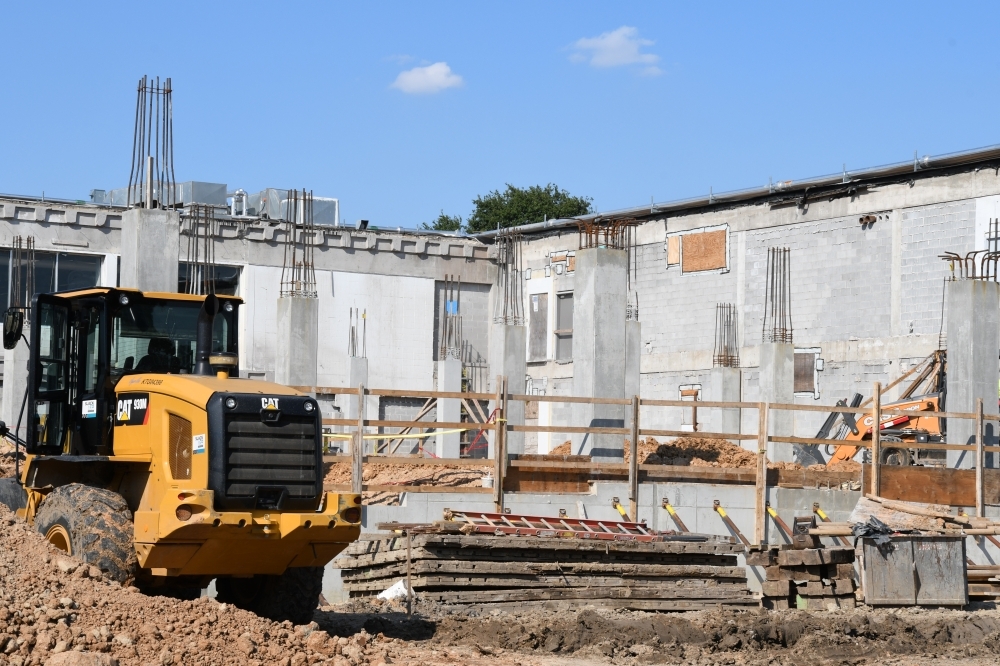 The Evelyn Rubenstein Jewish Community Center is about 10 months into its $50 million renovation and expansion project that will see the center expand into a new 126,000-square-foot, three-story facility. A new Jewish Federation Building will be finished by March; an indoor swimming pool will be completed in May; and an outdoor aquatic complex will open in August.
Space: 126,000 square feet
Timeline: January 2021-December 2022
3.
Evelyn's Park Phase 2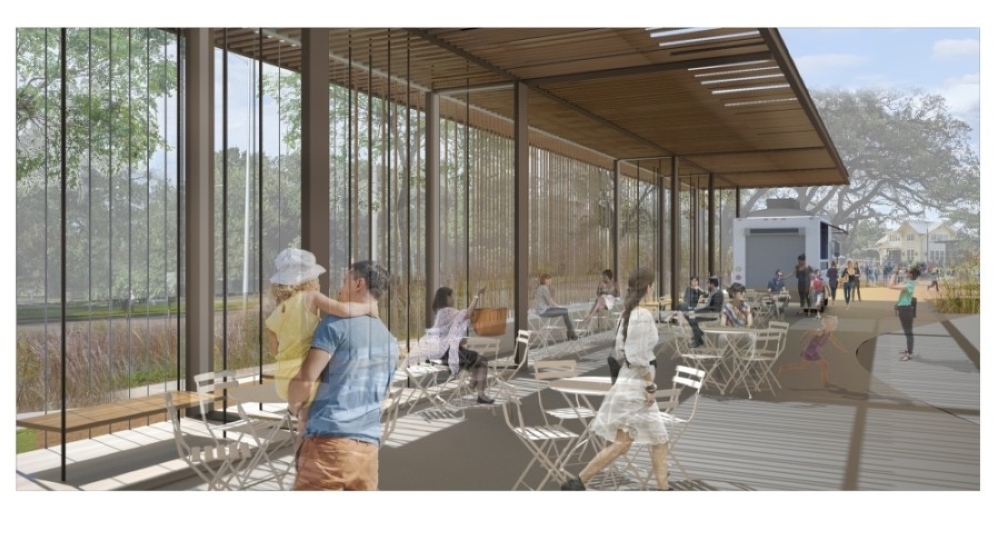 The completion of a project that will add several new enhancements to Evelyn's Park has been pushed back due to rain delays and issues with the construction's supply chain. Park Director Terry Leavitt-Chavez said around 84% of the roughly $5 million needed for the project had been raised through a capital campaign as of Sept. 30. Once the Phase 2 project is completed, Evelyn's Park will include a solar-powered shade structure for small gatherings, a large covered pavilion with moveable seating, an interactive splash pad and two new interactive playgrounds.
Space: 5 acres
Timeline: TBD
4.
Texas Medical Center life science campus expansion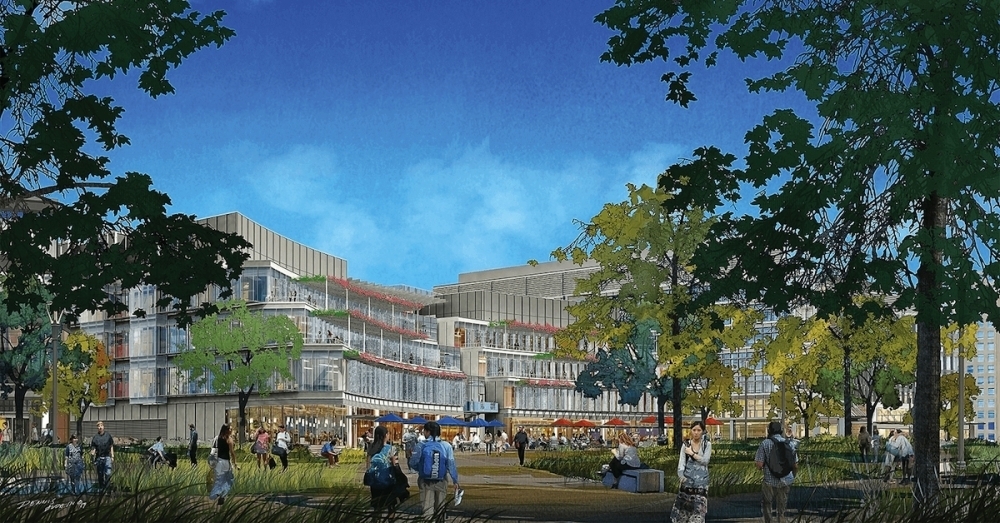 A joint research building on the future site of the Texas Medical Center's life science campus will house research initiatives for The University of Texas MD Anderson Cancer Center, Texas A&M University Health Science Center and The University of Texas Health Science Center at Houston. The facility will also be shared with commercial life sciences companies and industry leaders. The three health care partners are creating a 43,000-square-foot joint research lab.
Space: 250,000 square feet
Timeline: January 2021-fall 2023
5.
Texas Children's Pavilion for Women expansion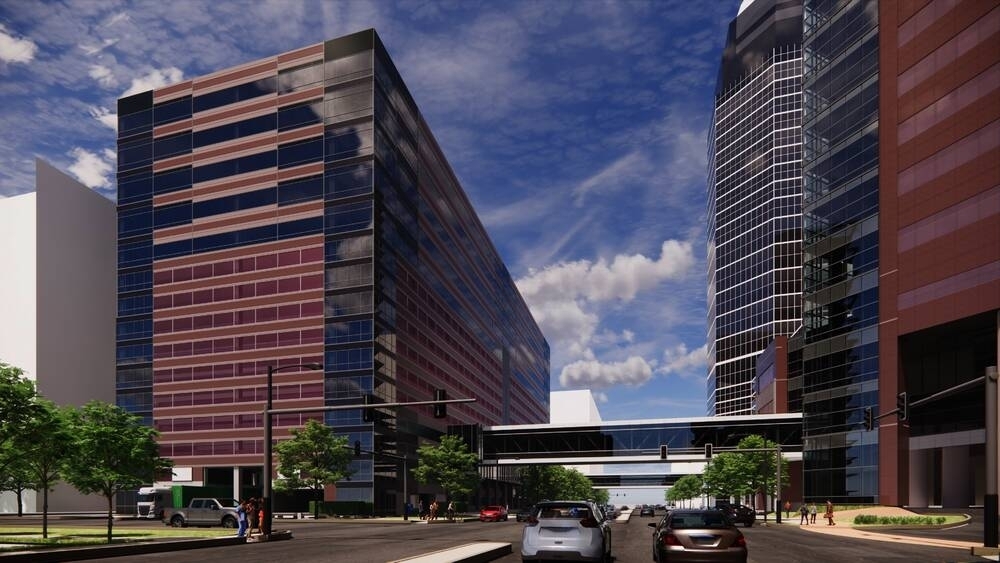 A $201 million expansion is underway at the Texas Children's Pavilion for Women that will transform a former Baylor Clinic building into part of the Texas Children's campus. The building will be connected to the pavilion by a sky bridge. The first phase involves relocating the Women's Assessment Center from the 11th floor of the Pavilion for Women to the first floor. Following phases will involve relocating outpatient OB-GYN practices to the new tower.
Space: 190,000 square feet
Timeline: August 2021-2024
6.
Baylor St. Luke's Medical Center tower construction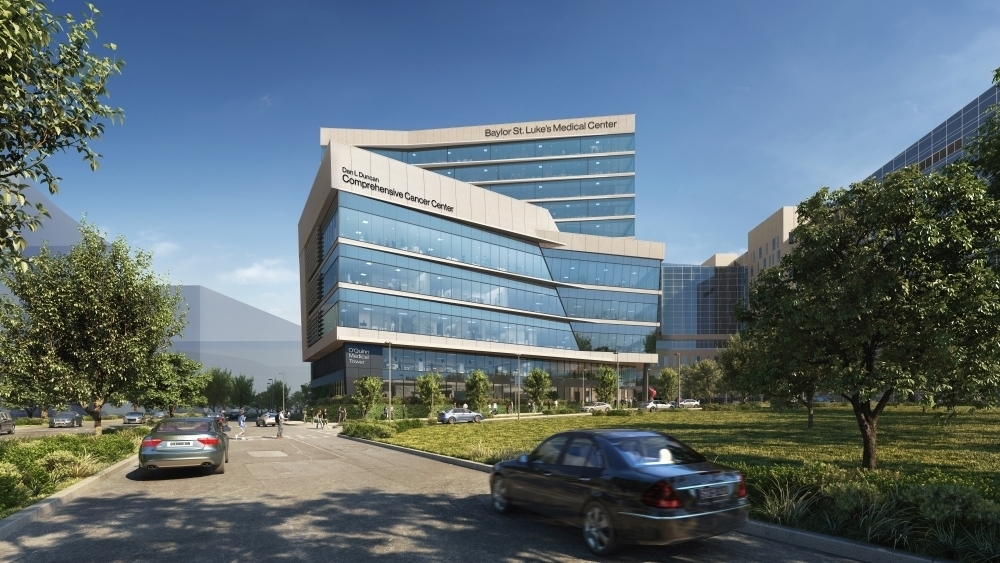 The forthcoming 12-story O'Quinn Medical Tower will serve as the health system's new clinical home for the Dan L. Duncan Comprehensive Cancer Center. The center will offer radiation therapy and other services as well as multiple specialized oncology clinics, an infusion center and outpatient services. The tower will also be part of the McNair Campus, which will eventually include another hospital bed tower and ambulatory care center.
Space: 400,000 square feet
Timeline: September 2020-2023