Baylor College of Medicine leaders officially commemorated the beginning of a three-year construction timeline for the new Lillie and Roy Cullen Tower located at the Texas Medical Center.
The details: The medical education and research facility, to date, has received $100 million in monetary gifts for its completion, according to Baylor officials.
Research space, officials said, will focus on large-scale data analytics that are vital to scientific breakthroughs.
The tower will be the new home for its School of Medicine and School of Health Professions.
The Cullen Tower will encompass 503,000 square feet and 11 floors that will offer educational space, classrooms, learning theaters, teaching labs and a simulation center to provide hands-on learning to Baylor students who are conducting clinical rotations.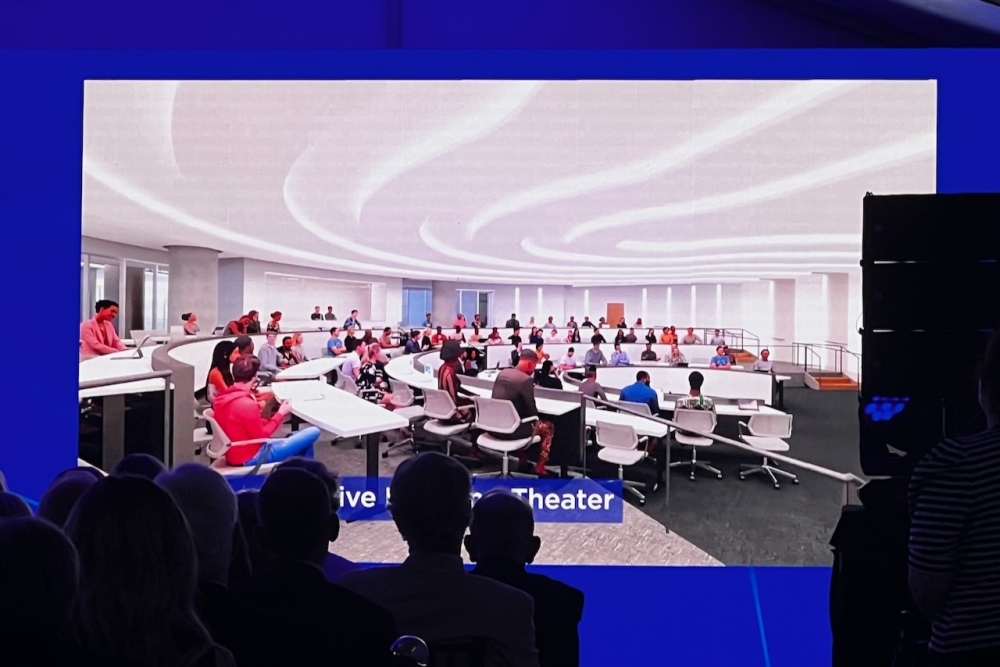 Zooming in: Officials at the May 24 event showcased how the new tower, to be located at 1977 Butler Blvd., Houston, is part of the first phase of Baylor's planned Health Sciences Park, adjacent to patient care at Baylor Medicine and Baylor St. Luke's Medical Center.
Baylor's Health Sciences Park will eventually consist of the Cullen Tower and a dedicated research tower, according to Baylor officials.
The Lillie and Roy Cullen Tower is steps away from Texas Medical Center's Helix Park, an ongoing development consisting of 37 acres of dedicated development and green space supporting a mix of health care, life sciences and business opportunities.
Corbin Robertson Jr. serves on the Cullen Trust for Higher Education Board, which alongside the Cullen Trust for Health Care, contributed a combined $30 million toward building the new tower. He spoke at the May 24 event about the investments his grandparents, Lillie and Roy Cullen, contributed to Houston and the Texas Medical Center more than 50 years ago.
"They recognized the importance of the right medical school many years ago," Robertson said. "My grandparents' bold vision for serving Houston was to help establish the world's greatest medical center, and for that, the TMC needed to recruit a top-notch medical school, which Baylor continues to be."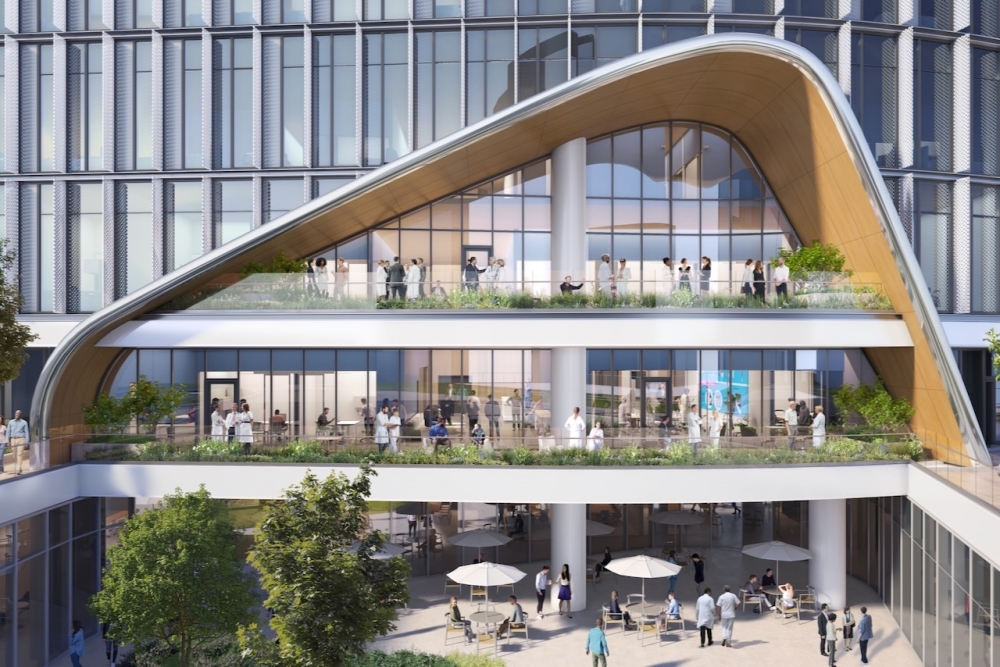 David Baldwin, Baylor College of Medicine board of trustees chair, said in a new release that now is a terrific time for Baylor's medical advancements in research.
Quote of note: "Our science has never been more critical to the world, and we really are splitting at the seams in terms of our facilities," Baldwin said. "We are excited to see how this new facility will usher in a new era of modern medical education and innovation."
713-798-4951. www.bcm.edu/cullentower