Plano City Council will soon consider a new look for the east side of the Collin Creek Mall property.
The changes, approved by the Planning and Zoning Commission on Dec. 8, include a redesign for the portion of land along Alma Drive previously reserved for the construction of a new J.C. Penney building.
A proposed zoning change would also allow for the developer, Centurion American, to build up to 300 independent living units for seniors as well as up to 2,300 multifamily units. Centurion may increase the number of senior living units beyond 300 if the combined total of multifamily and independent units does not exceed 2,600, according to commission documents.
Centurion,
which purchased the Penney store in August
, plans to demolish the building and use the land for a maximum of 98 single-family lots.
The zoning allows for no more than 500 single-family units across the entire development
, according to the city staff's presentation.
The developer's request to remove plans for a food truck park and add hotel, car wash, arcade, artisan's workshop and business service uses were also supported by staff and commissioners.
This, along with a redesign of the main street through the development, would create a new view of the property from US 75 and would give the center of the property a pedestrian-oriented aesthetic, according to the request.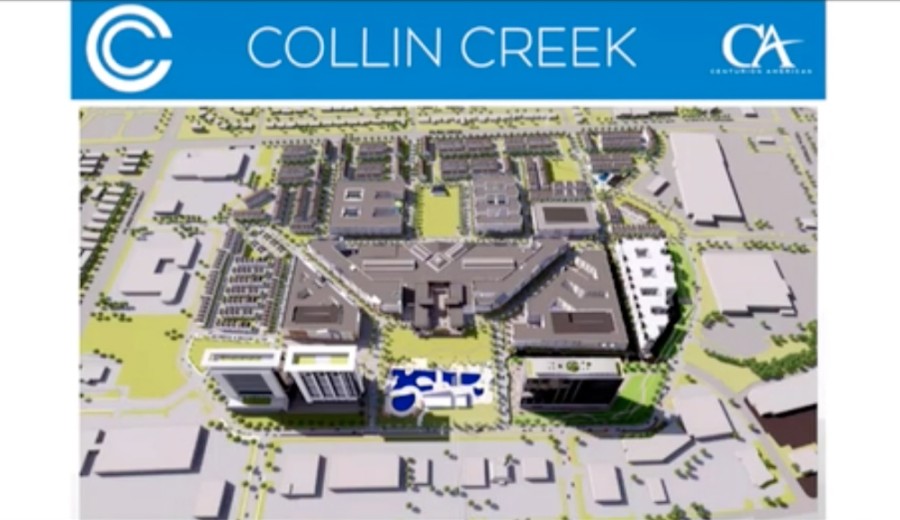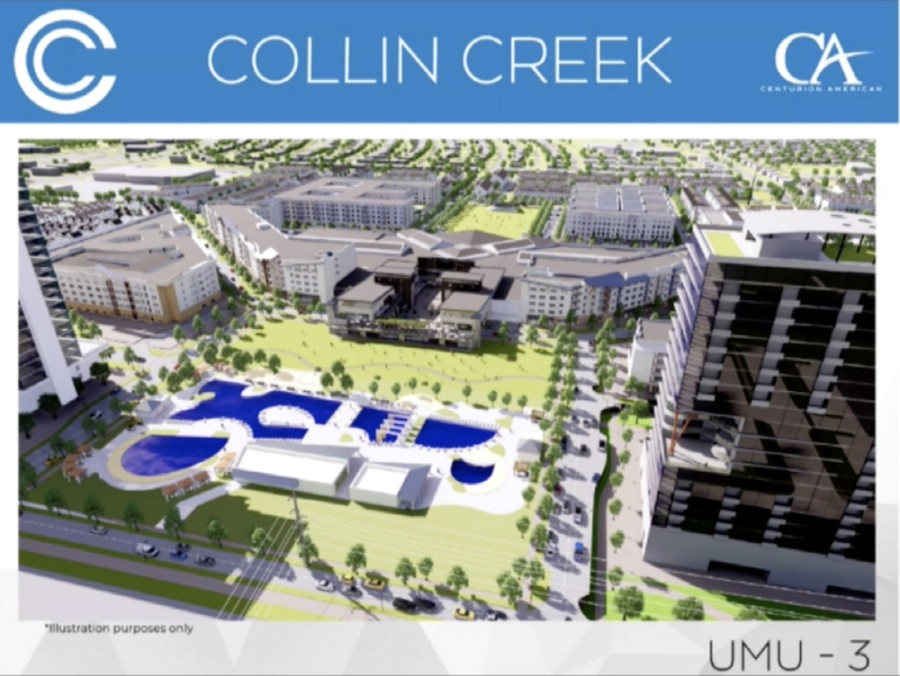 Demolition of the original Collin Creek Mall has been underway since the start of the redevelopment project in 2019. The first phase of the project, which includes new apartment buildings, restaurants and underground parking, is expected to open in 2022.
Once complete, the property will be transformed into a $1 billion mixed-use destination, with up to 3,100 new residential units and a series of new office, restaurant and hotel buildings.