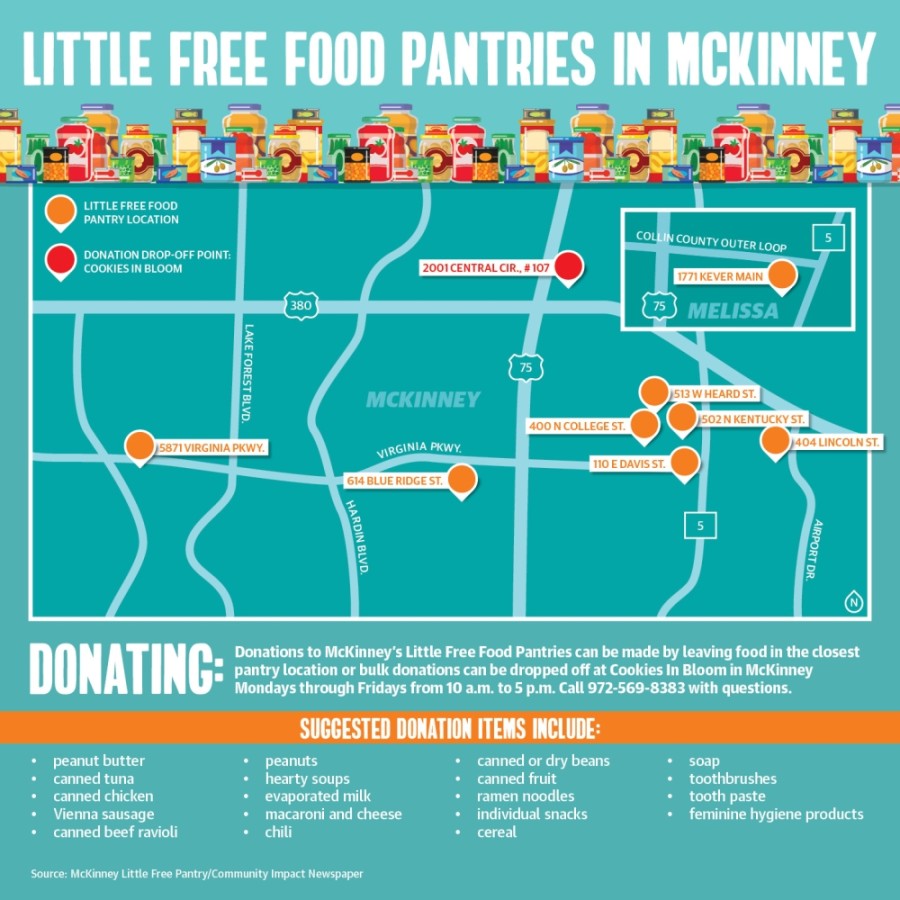 As the COVID-19 pandemic caused business slowdowns that resulted in job losses, more people need a free food source that have never before, said Kim Sanchez, who founded McKinney's first Little Free Pantry back in 2016.
She said she wants to raise awareness for Little Free Food Pantries to help those who need the free food, as well as those who are wanting to help meet the need in the area and donate.
"It really is 'take what you need and leave what you can,'" she said. "If there is something you need, like peanut butter, or you need rice, or you need beans, or you're just hungry and you don't care, just go to the pantry and take what you need. ... And then just shut the door and walk away."
Usage of the pantry is completely anonymous, Sanchez said. Little Free Food Pantries are filled up to twice a day by volunteers, and every time food is put in, it goes away, she said.
Since 2016, 10 more Little Free Food Pantry locations have been added to the original location, including one pantry dedicated to providing pet food, she said. Anyone in need is welcome to use these Little Free Pantries.
People can also reach out to the
McKinney Little Free Food Pantry Facebook page
to find out more information, Sanchez said. They can also be connected with where to find other things they might need, such as baby diapers and emotional support.
Editor's note: The graphic has been updated to correct the address for the Melissa location as 1771 Kever Main.