As the coronavirus made its impact on McKinney in mid-March with elective surgeries canceled and nonessential services closed, local health care offices felt the hit, even though some were open the entire time.
"It was definitely a very dramatic change right off the bat," said chiropractor Tyler Rottinghaus of
ChiroConcepts of McKinney
. "I think fear was the immediate feeling that went over all of us."
Chiropractic care was considered an essential service by state officials amid orders to put off elective and non-emergency procedures. But chiropractic offices were still among the medical offices that experienced their patients delaying or putting off their adjustments.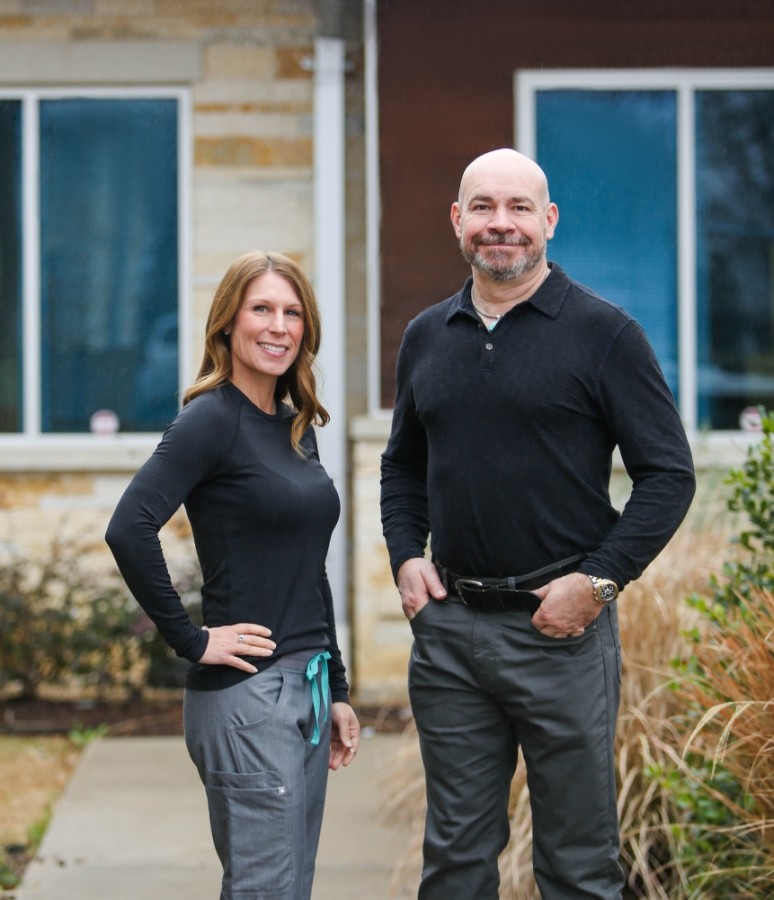 "A lot of people that were just coming in for basic wellness care pretty much disappeared," chiropractor Paul Queen, the owner of
Straight Up Chiropractic
in McKinney, said.
This is a trend that occurred nationally as COVID-19 swept the nation.
Research
from Harvard University and healthcare technology company Phreesia showed patient visits to their health care providers declined nearly 60% since March due to COVID-19.
Health care providers across the board reduced their hours and Queen and Rottinghaus saw patients by appointment only. Many medical offices turned to telemedicine services during this time, but chiropractic care presents some challenges with that, Rottinghaus said.
"We do a combination of chiropractic and physical therapy, and from the chiropractic standpoint, unfortunately there's not really a whole lot that can replicate the hands-on portion of the adjustment," he said.
Queen agreed that telehealth has limited abilities in his profession, but he said he has been able to use it to answer questions patients might have as well as conduct phone consultations instead of meeting in his office.
The business slowdown led Queen and Rottinghaus to seek funds from federal financial relief.
"Fortunately we did qualify for the [Paycheck Protection Plan]," Rottinghaus said. "That helped keep us afloat during the period of time when we were just not seeing the same volume that we did previously."
Queen was also able to use this program but said it was not especially helpful for his office because most of the money received from the grant has to go to payroll. He said expenses such as rent, utilities and advertising for his office were more of a financial concern when business slowed.
"With most small businesses like ours, payroll is a very low part of our overhead," he said. "So there really wasn't a lot of help out there."
Despite the slowdown, their offices were able to keep staff on payroll. Those staff also helped prepare the office as more patients started to filter through the office doors again.
Masks are currently being offered to all patients coming through Rottinghaus's clinic, and staff is wearing masks at all times, he said. Patients are screened prior to in-office appointments, and temperatures are taken prior to a patient coming in and receiving treatment.
When Queen sees a client that is immunocompromised or has underlying health concerns, he said he wears a mask. He said he is also rigorously washing his hands but has been challenged with procuring items such as hand sanitizer and cleaning wipes.
"That's like finding a needle in a haystack right now," he said.
Rottinghaus said some of the extra sanitary efforts he has in place will probably continue into the future to help make his practice as comfortable and safe for patients as possible.
"Even after this starts to die down, we will continue to incorporate some of the different measures that we've done to make the environment as comfortable and as safe to our patients as we possibly can," he said.