For those looking to get out and make some memories this season, here are events taking place now through the month of January.
Dec. 24 | McKinney Christmas Holiday Pop-Up
The McKinney Christmas Holiday Pop-Up is back, but with COVID-19 precautions. The carousel is open to all ages and is operating at reduced capacity. The carousel horses will be sanitized between rides. The ride operates Thursday through Sunday from 11 a.m.-8 p.m. $3 per person. 109 N. Kentucky St. 972-547-2660.
https://rb.gy/jn4bkz
Now through Dec. 31 | Trinity Falls Festive Tree Tour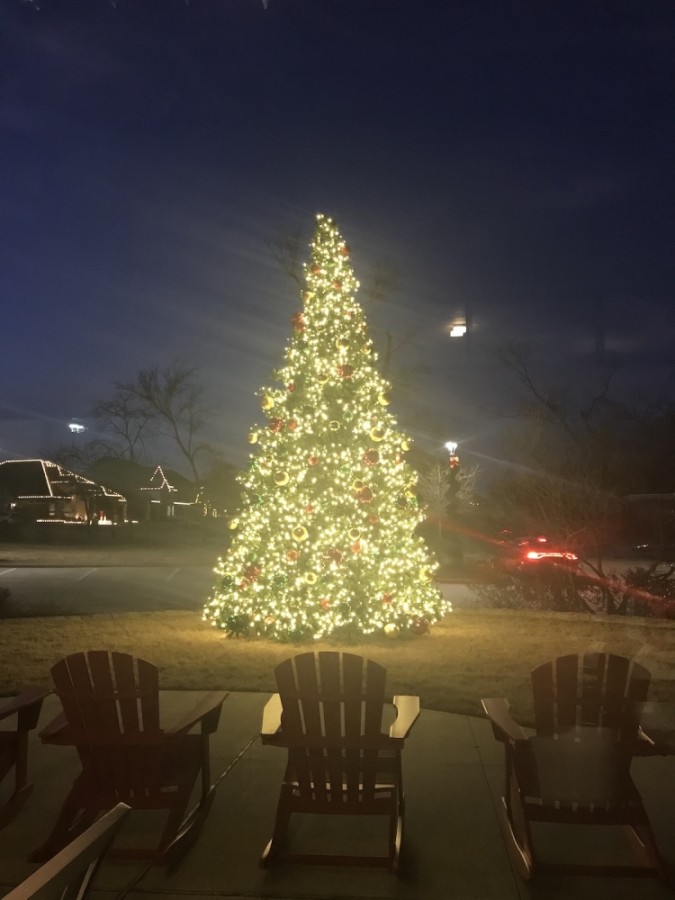 Ten of the 17 professionally decorated model homes in the community are decorated with Christmas trees and other seasonal accents. Visitors can stop by The Club at Trinity Falls on Dec. 19 for free cups of hot chocolate and to take photos. Free. 10 a.m.-6 p.m. 7801 Trinity Falls Parkway.
www.trinityfalls.com
Now through Dec. 31 | Drive-in movies
Located two blocks south of The McKinney Cotton Mill, this drive-in theater will be screening a wide selection of holiday movies for children and adults through the end of the year. It is recommended customers arrive 30-60 minutes before showtime. $30 per vehicle. Movies start at 7 p.m. Dashboard Drive-In, 724 Anderson St.
https://dashboarddrivein.com
Jan. 2 | Intro to Knitting with McKinney Knittery
Always been interested in learning to knit? Looking for another quarantine hobby? Join McKinney Knittery for this introductory class. Supplies will be available for use in the class and for purchase. This class is offered every second Saturday from 10-11:30 a.m. Space is limited. $20. Call the shop to register. 117 W. Louisiana St. 469-714-4002.
www.mckinneyknittery.com
Jan. 5 | Zane Williams Nite!
McKinney musician Zane Williams will perform as part of his monthly jam at the Cadillac Pizza Pub. Williams normally draws inspiration for the show from his current life experiences. 7:30-10 p.m. Free with purchase. Cadillac Pizza Pub, 112 S. Kentucky St. 972-547-3833.
www.cadillacpizzapub.com/live-music
Jan. 13 | True crime book club
The McKinney public libraries will host a virtual discussion of "In Cold Blood" by Truman Capote as part of its true crime book club. Attendees are invited to examine writing style, content and presentation of material during the online event, which will be moderated by library staff. Free. 7 p.m. 972-547-7323.
www.mckinneytexas.org/3315/true-crime-book-club
Jan. 16 | Strunz and Farah performance
Grammy nominees Strunz and Farah will perform acoustic guitar music in a world-jazz fusion style. Special guests James Gabriano and Carly Reign are also slated to perform. 8 p.m. $20-$200. The Sanctuary Music & Events Center, 6633 Virginia Parkway. 972-540-6420.
www.showclix.com/event/strunzandfarahmckinney2020
Jan. 30 | Winter night hike
Nature lovers can experience the sights, smells, and sounds of Texas prairie wildlife with the Heard Museum on this guided tour through the Heard's nature preserve. Night hikers might be able to spot some inhabitants of Texas prairie lands, such as bobcats, coyotes, raccoons, owls and other animals. $14 for non-members, $12 for members. 6 p.m. 972-562-5566.
www.heardmuseum.org/nighthikes