The city of McKinney has canceled its 40th annual Home for the Holidays event in an effort to help keep the community healthy and safe from COVID-19.
Organized by McKinney Main Street, the event would have sprawled across the weekend following Thanksgiving and included a Christmas tree lighting ceremony and musical performances, which would have been followed by ice skating, live music, food and drink vendors, a petting zoo, carousel rides, shopping and visits from Santa Claus
Instead, the event has been reimagined this year to allow the community to celebrate the holiday season from Nov. 27 until Christmas, Main Street Program Director Amy Rosenthal said.
"The biggest difference this year is that we are not concentrating all of the activities into one weekend for a closed street festival," Rosenthal said in an email. "Instead, there will be four weeks of programs for guests to enjoy. We won't have the same attractions that we've featured in previous years, like the Ferris wheel, snow hill, petting zoo and festival food vendors, but families will still experience the authentic historic charm of Downtown McKinney during the holidays."
In lieu of the annual tree-lighting ceremony that typically kicks off the holiday season, the city will prerecord the tree lighting and share it online and through social media Nov. 27 for the public at home.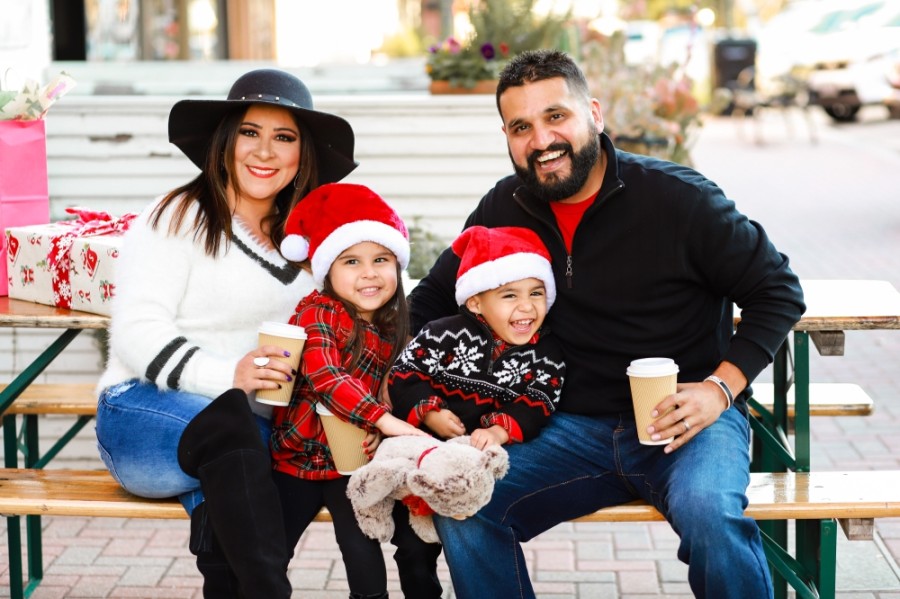 A holiday carousel will be in operation Thursdays through Sundays beginning Nov. 27; it will operate at a reduced capacity and be sanitized between riders, per a McKinney news release.
Santa Claus will visit Historic Downtown McKinney on Saturdays beginning Nov. 28; those events will offer socially distanced outdoor photo opportunities and letter-writing stations. The McKinney Public Libraries will host holiday-themed story times from 10-11 a.m. each Saturday and serve snacks and hot cocoa. The city is asking people to register in advance on the
city's website
for the holiday story times in advance to help maintain social distancing.
On Nov. 29 from noon-5 p.m., visitors can stroll through the open-air Yuletide Market and shop local artist booths for handcrafted gifts. There will also be several outdoor photo opportunities for families to visit and snap their own photos.
"The biggest attraction is the 120 businesses within the Historic Downtown Cultural District that offer something for everyone," Rosenthal said in the news release. "Supporting locally owned businesses is critical—especially as we continue to navigate COVID-19."
For many of these businesses downtown, the fourth quarter is the most important time of the year, Rosenthal said. Most of the shops in downtown McKinney are locally owned and count on sales from the holiday season.
"We know they are working hard to accommodate shoppers in a safe manner and are ready to help their clients with phone orders, online sales, curbside pickups or in-store visits," Rosenthal said in an email. "We've heard from several businesses that are excited activities are planned through the season."
For a complete list of holiday events and activities planned, including dates, times and costs, visit
www.mckinneychristmas.com
. The city is encouraging people to wear masks and practice social distancing while in downtown.
"We know people look forward to these events each year, and we have put a lot of effort into finding the best path forward to still celebrate and offer a chance to make special memories while being safe and responsible," Rosenthal said. "We hope you will join us as we celebrate and end 2020 on a high note."