McKinney-based Pogue Construction is working on multiple projects across the city. Here are details on three Pogue Construction projects for city and school facilities.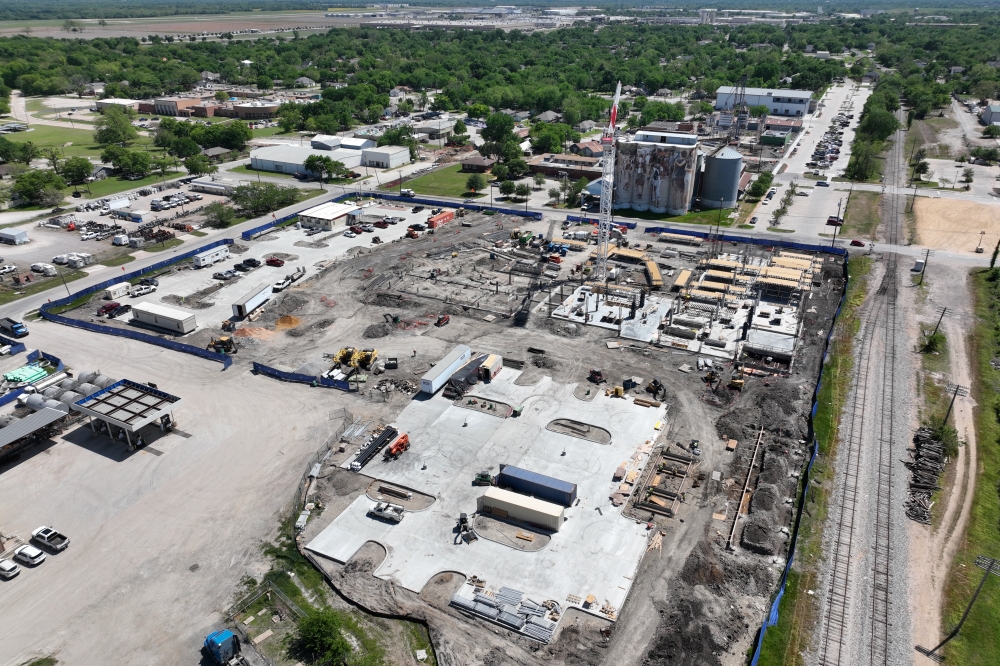 1. McKinney Municipal Complex
Construction of both wet and dry utilities are in progress at McKinney's new city hall. The site grading is complete, along with the foundation piers and grade beams. The first-floor columns and second-floor slab is underway. The parking lots for the project are also 60% complete. The project site is located at the intersection of East Virginia Street and Throckmorton Street in the city's historic district.
Space: 178,000 square feet
Timeline: Oct. 18, 2022-Oct. 29, 2024 (estimated)
Source: Pogue Construction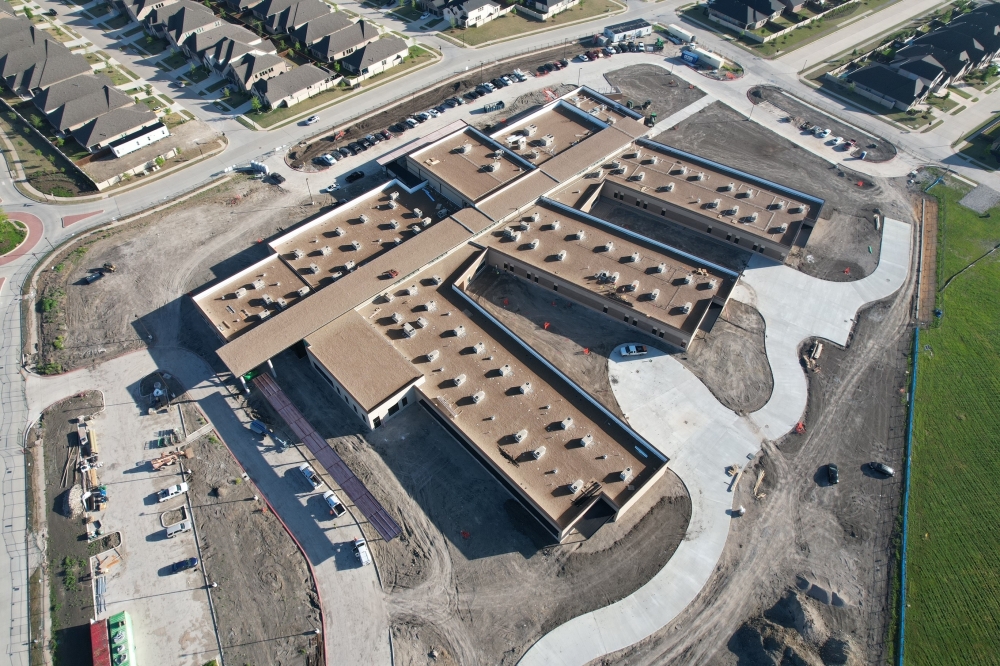 2. Ruth & Harold Frazier Elementary School
Work to finish McKinney's 22nd elementary school is underway in Trinity Falls. The interior drywall and sheathing is wrapping up, and interior finishes, including paint, tile, carpet and more, are underway. Interior architectural components are expected to be complete in May. Exterior work on the school site is also nearing completion, with landscaping to begin in May, along with remaining sidewalks, playground installation and other exterior site finishes. The elementary school is located in north McKinney at the intersection of Sweetwater Cove and Lady Bird Drive.
Space: about 12 acres
Timeline: March 28, 2022-July 1, 2023 (estimated)
Source: Pogue Construction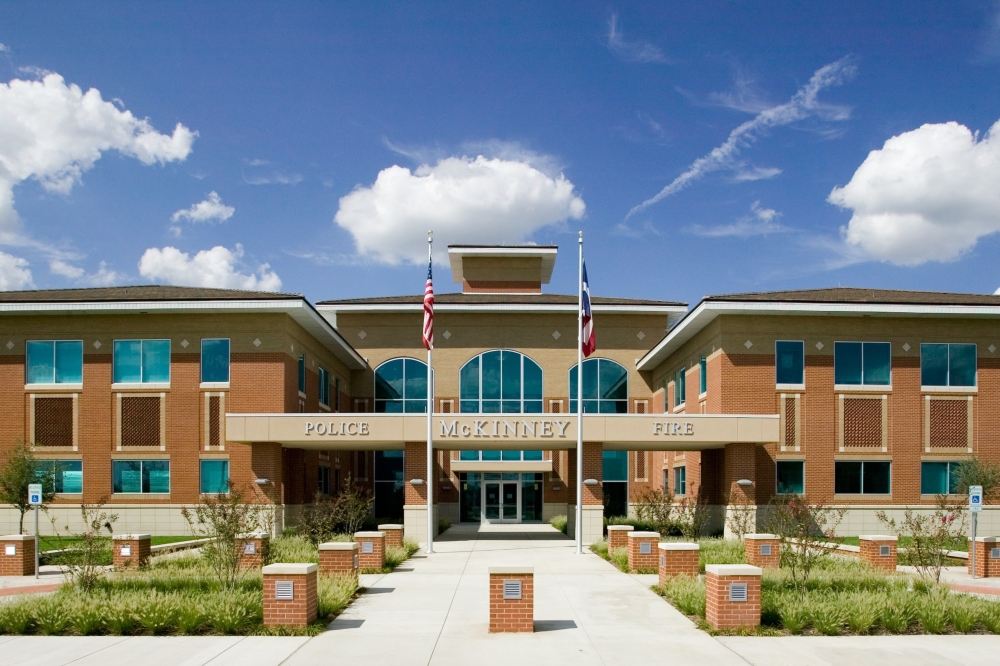 3. McKinney Public Safety Building
The fifth phase of work by Pogue Construction on the McKinney Public Safety Building includes adding about 9,000 square feet of space. The renovations will expand the men's and women's locker rooms and shower facilities as well as add larger accommodations for officer fitness and training. The project also includes adding an emergency storm shelter for the police department facility. The public safety facility is located in north McKinney at the intersection of Taylor Burk Drive and Community Avenue.
Space: 9,000 square feet
Timeline: Nov. 19, 2020-April 2023 (estimated)
Source: Pogue Construction