Habitat for Humanity's McKinney ReStore funds a significant chunk of the nonprofit's work on behalf of Collin County families.
The store accepts donations of furniture, appliances and home decor from nearby residents. Habitat for Humanity of Collin County then sells that used merchandise to fund more than a quarter of its activities to help low-income residents build new homes or repair existing ones.
During the coronavirus pandemic, the ReStore outlet has had to cut back on operating hours, said Celeste Cox, the charity's Collin County CEO. Lower sales and donations meant fewer funds for Habitat's work. Fears of the virus also meant fewer volunteers were comfortable pitching in on projects.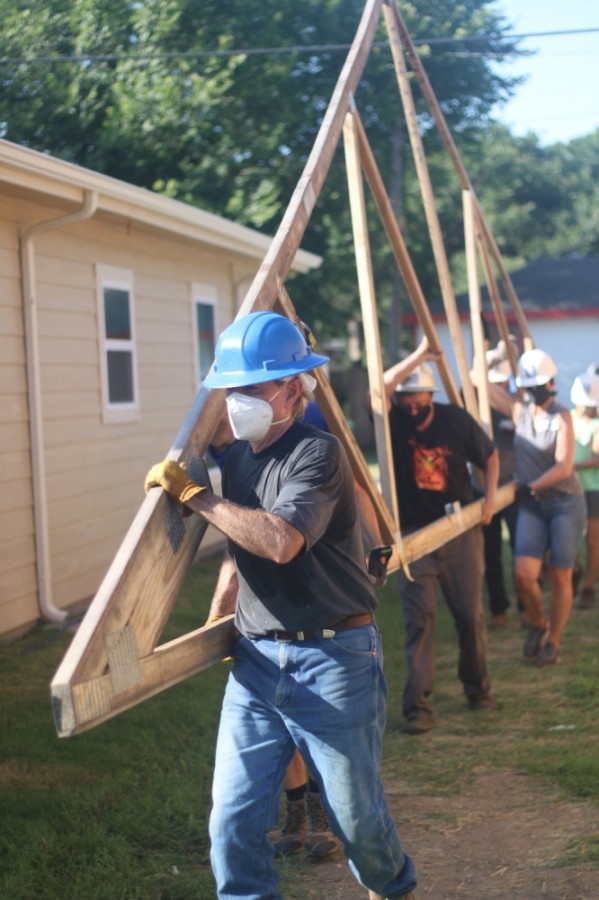 The loss of resources led to a substantial reduction in output. New home builds over fiscal year 2019-20, which ended June 30, were a third lower than the group had budgeted, Cox said.
Repair projects for the year were cut nearly in half from early projections, according to the nonprofit.
However, some members of the McKinney community have continued to help out in a big way, said Doug Fair, the nonprofit's philanthropy manager. He said around April through May, the nonprofit experienced a "noticeable increase in donated product." These donations largely stemmed from people who were stuck at home and decided to do various home repair or remodeling projects, he said, which ended up benefiting the ReStore.
Despite adverse economic conditions, the group continues to make progress on home projects. A new house is being built in McKinney, and over the summer Habitat completed four home repair projects in McKinney.
The ReStore is still accepting donations and will come pick up furniture and other items for donation if so requested.
"For the most part, we are back to normal as far as sales and traffic is concerned," Fair said.
Additional reporting by Miranda Jaimes
Habitat for Humanity of Collin County
2060 Couch Drive, McKinney
972-542-5300
www.habitatcollincounty.org