McKinney-area hospitals received a truckload of personal protective equipment, or PPE, from the McKinney ISD Health Department this week.
"I rallied all the nurses—this was on Friday evening—and I told all the nurses, 'By Monday morning, I need all of your PPE brought to [the] central office so we know what we've got,'" MISD Health Services Director Julie Blankenship said. "So we brought that together, [and] we realized we had a great quantity of things."
Nurses had casually conversed about donating some of their stored equipment prior to the donation, Blankenship said, but they took action after McKinney Mayor George Fuller reached out to the district superintendent to let them know that the hospitals were in need.
The district had a large stock of protective equipment that had been purchased to protect nurses from a possible ebola outbreak more than five years ago, Blankenship said. Those supplies were never needed and were available for donation, she said.
About two-thirds of the district supplies were sent to three hospitals in McKinney. The supplies filled the entire bottom layer of a box truck, Blankenship said. Two members from the district's Central Distribution Center, Facilities and Maintenance Department helped load up the truck to begin delivering to Medical City McKinney, Baylor Scott & White Medical Center—McKinney and Methodist McKinney Hospital.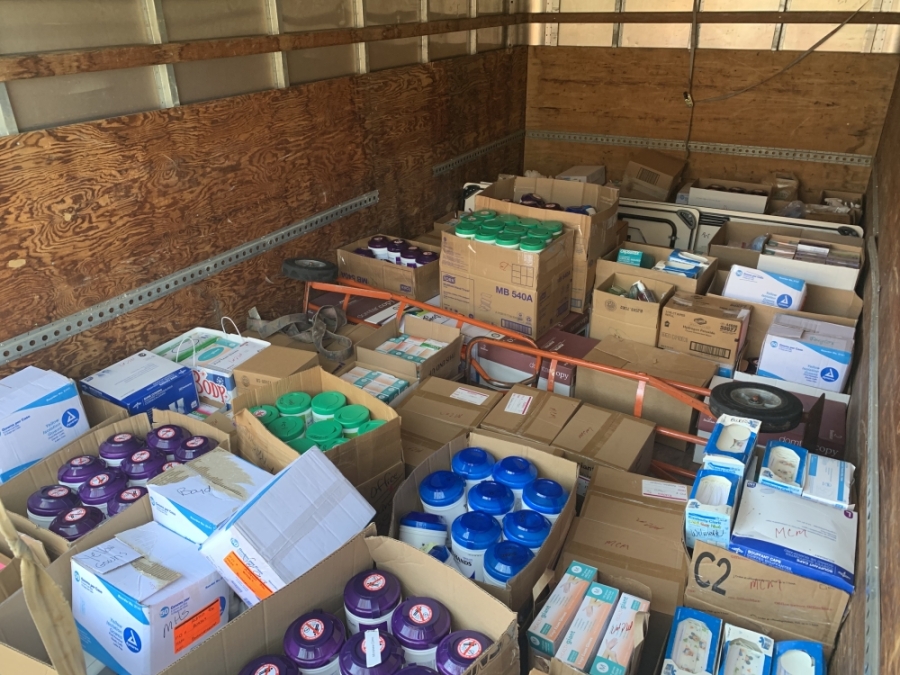 "I think [hospital staff] were very ... surprised when we called, and we called and gave them a heads up," Blankenship said. "And yes, [they were] very, very grateful."
This will likely be the only time that the district is able to donate such a large quantity of materials, Blankenship said, but she has also shared information about needs for supplies with other nurses and administrators across the state of Texas, she said.
"I know that those school districts—at least two or three of them emailed me back [to say] ... they had been notified of the need [in their communities] the next day," Blankenship said.
Supplies in the donation includede hand sanitizer, gloves, gowns, CDC-approved disinfectant wipes, N95 masks, regular masks, Super Sani wipes and hydrogen peroxide wipes, according to a district post.