Southernwind Pools in McKinney has experienced more new customer interest than normal for this time of year, owner John Versfelt said.
"Our inquiries for pool designs and quotes have probably tripled or quadrupled in the last three weeks," Versfelt said. "With the coronavirus, oddly enough, unlike a lot of businesses that are experiencing a drop in work, we got an increase."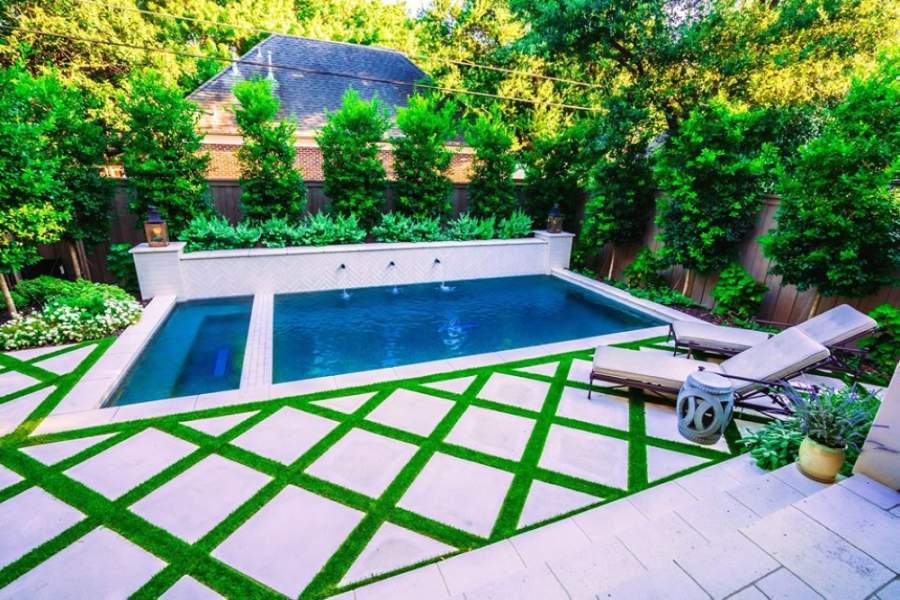 During the new coronavirus pandemic, more people are staying home and cancelling trips, Versfelt said. Children may be pestering their parents for something to do, and installing a pool or finishing a backyard is one solution parents might have to give their families a way to stay active and have a good time without having to leave the house, he said.
"We always get an influx in springtime, but this year it's been something of an oddity that it's just going through the roof," he said.
While he is used to seeing about 80% of inquiries from referrals, lately all of the businesses' new customer inquiries have come from referrals, Versfelt said. He credits this to the number of years Southernwind Pools has been around for, as well as the reputation he's developed.
"The culture in my business is taking care of our clients and communicating properly," he said. "Because when we build a pool, it's an exciting, emotional process. And people want to see to it that it's taken care of properly."
In its 42 years, Southernwind Pools has grown from maintaining and renovating pools in its early days to creating an overall environment for the backyard, Versfelt said. This can include anything from outdoor fireplaces to kitchens to synthetic grass to landscape lighting, he said. An expensive project for the company runs about $350,000 to $450,000, he said, and the average price per pool is about $150,000.
Versfelt's favorite part of the job is seeing a backyard with nothing transform into something new and finished, he said.
"I tell [people] their backyard becomes the scrapbook of their life," he said. "The prom photos are going to be out there, the family parties, the impromptu parties, they'll get up in the morning and have their coffee sitting out back enjoying it. I tell potential clients that I enjoy my pool every day and I swim in it about once a year. And I wouldn't have it any other way."
Another McKinney pool business, Pools Scouts of McKinney and Northeast DFW, has also experienced a surge in customer interest as more people are home during the coronavirus.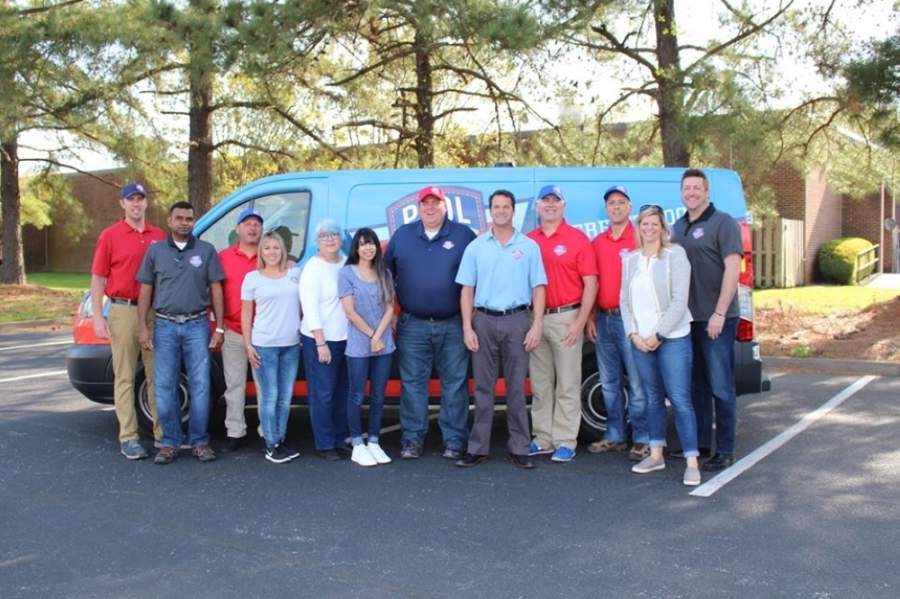 "There's lots of people requesting pool service and people starting to open their pools earlier in the season, because we have a spring break that has just continued for weeks and weeks now," company President John Breton said. "So there's got to be some way to be together in a safe environment, and so the pool and the backyard has become that refuge for a lot of our customers in the area."
Pool Scouts focuses on providing full cleaning, maintenance and repairs to backyard pools. As a national company Pool Scouts has seen a 70% increase in the volume of its customers, Breton said. Just in the McKinney area, Breton said Pool Scouts has acquired more than 50 new customers this year.
"Obviously, this is a busy time of the year for the pool business anyway, but that is more than we planned for and more than we expected," he said.
The pool season started earlier this year, he said, and credited that to the extended spring break. Whether it's for entertainment only or if there are some families who have children with special needs and have to do therapy in the pool, local pools are being used a lot, he said.
His business is able to operate through COVID-19 because no direct contact is needed to service pools and even questions about a pool can be answered while keeping a safe distance away, he said.
"We're giving people good service and explaining to them what we're doing and not getting close for their sake and for our sake and to keep everybody safe," he said.
More information about Pool Scouts of McKinney and Northeast DFW is available on
its website
or by calling 469-352-9191.
For more information about Southernwind Pools visit
its website
or call 972-846-4619.