McKinney real estate data shows lower-priced homes being sold in November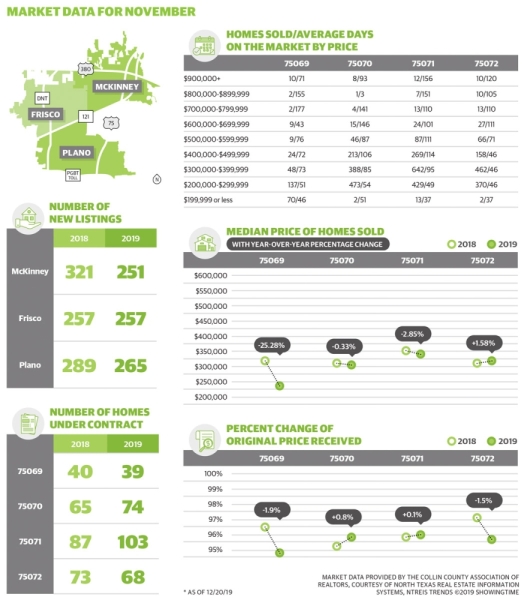 November 2019 market data shows fewer homes listed in McKinney from last year, among other real estate trends.
Emily graduated from Sam Houston State University with a degree in multi-platform journalism and a minor in criminal justice in Spring 2018. During her studies, Emily worked as an editor and reporter at The Houstonian, SHSU's local newspaper. Upon graduation, she began an editorial internship at Community Impact Newspaper in DFW, where she was then hired as Community Impact's first McKinney reporter in August 2018.