Nonexistent lines are defining Election Day in parts of Denton County, as the majority of voters have already cast their ballot in person or by mail during early voting.
With record numbers of voters turning out during early voting across Denton County, voters who have waited until Nov. 3 to cast their ballot are seeing short to no wait times.
Polls workers and volunteers also said Denton County's process that requires voters to go to their assigned precinct on Election Day has caused many people to go to the wrong voting location. Denton voters must cast a ballot at their assigned precinct, which is based on their address. Voters can look up their precinct on the Denton County election
page
.
During the three scheduled weeks of early voting,
353,127
ballots were cast in person and
27,721
were sent in by mail in Denton County. Out of the
565,089
registered voters in Denton County, over 67% voted during early voting, according to the Texas Secretary of State's Office.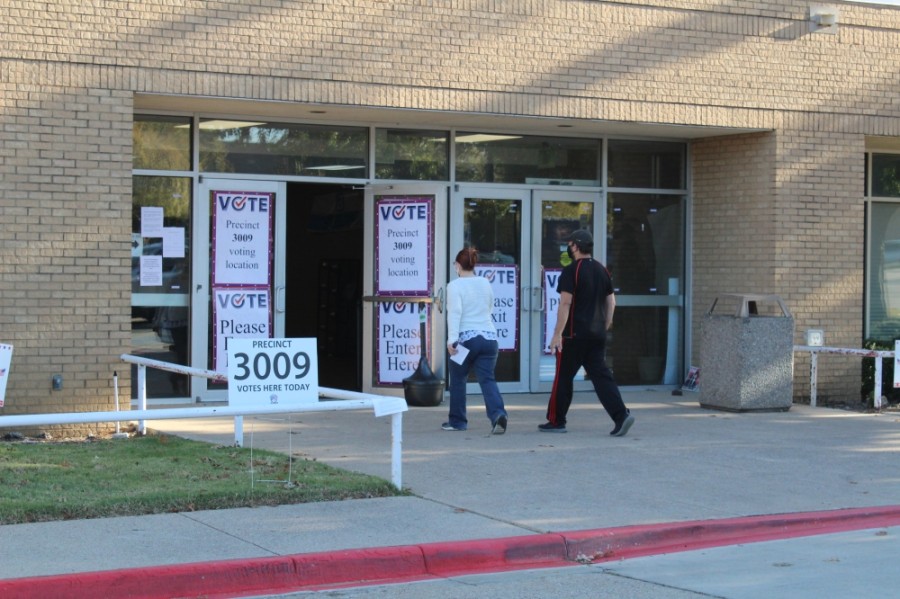 Polls are open until 7 p.m. Anyone in line before 7 p.m. will be allowed to vote.
Mail-in ballots must be postmarked by Election Day and received by Nov. 4 if they were sent from inside the U.S. or by Nov. 9 if they were sent from outside the U.S. People may also return their mail-in ballots in person on Tuesday at the main elections office in Denton.
Denton County residents who use a mail-in ballot option can track mail-in ballots using
an online tool
provided by nonprofit organization Vote America. Voters using the tool can check whether their mail-in ballot has been received by the county elections office.
Community Impact Newspaper
will post election stories throughout the day Nov. 3 and will start posting results after polls close at 7 p.m. Follow coverage at
communityimpact.com/vote
.