Since the coronavirus outbreak emerged locally, Luna Grill of Flower Mound has donated 250 meals to Texas Health Presbyterian Hospital.
As of May 15, the restaurant has given about 2,000 meals to front-line health care workers at Dallas-Fort Worth hospitals, according to Rich Pinnella, Luna Grill's chief brand officer.
In addition to Texas Health Presbyterian Hospital in Flower Mound, Luna Grill has also donated meals to Texas Health Harris Methodist Hospital, Baylor Scott & White Medical Center—Grapevine, Baylor Scott & White Medical Center—Trophy Club and Methodist Richardson Medical Center.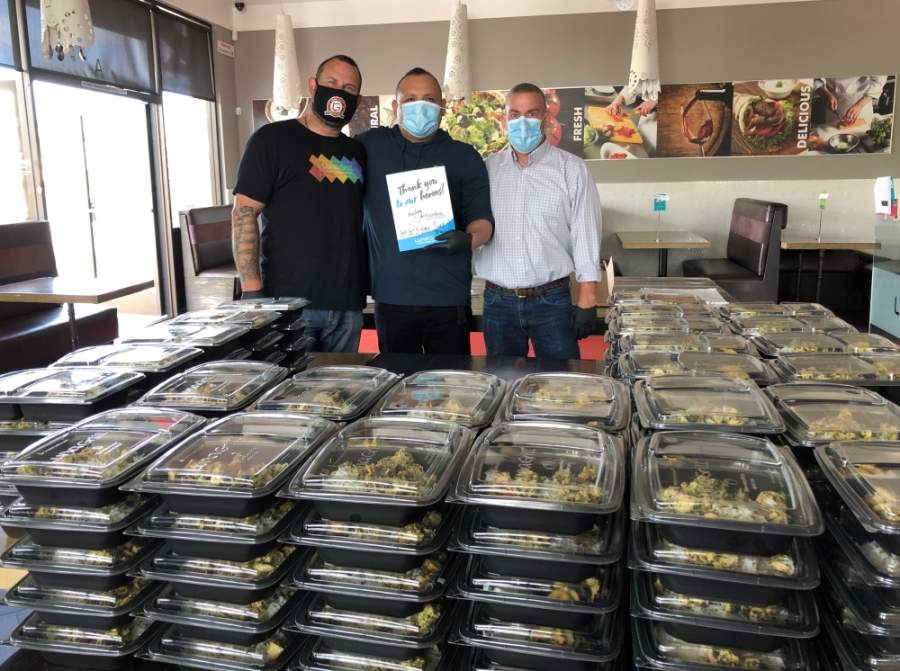 "Doing good and giving back—that was the easy decision for us," Pinnella said. "Because for us—we say, 'Food is love,' and we do food really well. And there are so many people impacted by coronavirus and the current situation that we wanted to do something to help. In the times of uncertainty, people need to feel like they're doing something positive, something bigger than themselves. And we decided to focus on front-line workers."
Luna Grill, a Mediterranean restaurant first founded in California in 2004, opened its doors in Flower Mound in 2014.
Pinnella said Luna Grill is committed to feeding more than 20,000 workers across 37 hospitals, including several in the Dallas-Fort Worth area, in the coming weeks.
"We want to recognize and support our front-line workers," Pinnella said. "Personally, I've seen it firsthand. I've seen what they do at personal risk. My sister was unfortunately impacted a few years ago with the H1N1 influenza. I know what it's like to see relatives on ventilators. It's a very scary place not only for the families but for the health care workers who are putting themselves at risk. They're the real heroes out there right now, and they really deserve our love."