Amid public health concerns due to the COVID-19 pandemic, restaurants and businesses across Texas are looking for guidance in the event that employees test positive for the virus.
Along with six-foot social distancing, limiting groups to 10 or fewer and mandating hand sanitizing stations at entryways, the latest order from Gov. Greg Abbott requires all employees and customers in the state to wear a face covering.
However, if an employee of a business or restaurant tests positive for COVID-19, establishments are encouraged, but not required, to follow Centers for Disease Control and Prevention and state guidelines.
"We have to do what is important to protect the health and safety of Texans," Fort Worth representative Nicole Collier said at a Texas Restaurant Association roundtable July 8. "Compliance is key. Health experts have already indicated what works to prevent the spread of the virus."
If an employee does test positive for COVID-19, guidelines for restaurants and businesses from CDC and state officials include quarantining the employee, reporting the positive test to public health officials, identifying anyone who was in contact with the sick employee and thoroughly disinfecting the facility.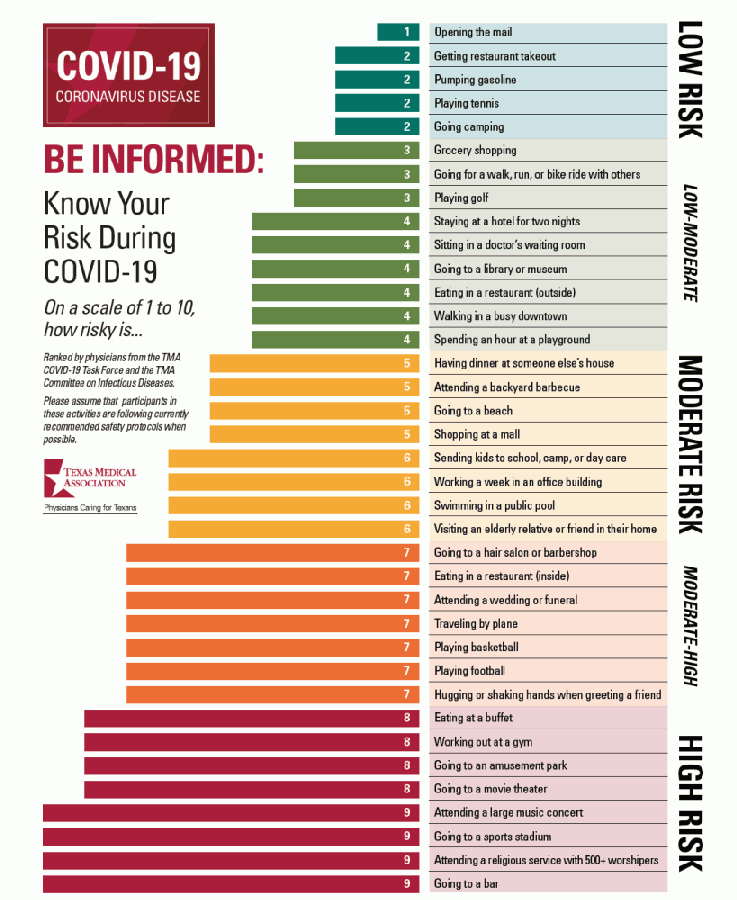 "For us, the big thing is to make sure the person who tested positive is going to be okay and everyone who worked with them is going to be okay," said Matt Armand, owner of Big Daddy's Ship Store in Grapevine.
Located on Grapevine Lake, the store first learned of an employee who tested positive for COVID-19 on June 22. Armand made the decision to announce the positive test publicly in order to protect the health and safety of customers, his young staff and their families, he said.
"County and state orders don't mandate that you disclose that you had [a positive test], and my guess is the majority of places aren't," Armand said.
For many businesses, the uncertainty of the pandemic is forcing owners to reinvent previously successful ways of doing things, Texas Sen. Kelly Hancock, R-Fort Worth, whose District 9 encompasses portions of Tarrant and Dallas counties.
The biggest challenge moving forward will be "mentality," he said.
"We have to continue to encourage people to act responsibly," Hancock said. "It's okay to go out and eat and do life, ... but we have to do it responsibly. It's a balance."
According to officials with the Texas Restaurant Association, the state has not released requirements or recommendations for businesses that learn of an employee who tested positive for COVID-19, other than to say the employee cannot work until the quarantine period has past.
TRA officials recommend that restaurant owners follow CDC guidelines.
"Even when a business follows all of the state and federal COVID-19 protocols, it is very likely that someone who comes into that business will later be diagnosed with COVID-19," officials said. "Restaurants are no exception, which is why restaurants continue to follow strict sanitation, social distancing and health screening protocols."
Family-owned Mexican restaurant Maria Cucas in Keller made the decision to close temporarily after an employee tested positive June 30. According to staff, the decision to close for a short time was based on the safety of employees and customers.
"The safety of everyone has been our top priority. ... We feel it is important to be transparent about the situation," staff said. "We have made the decision to close our doors until we can have all of our staff members tested and the restaurant professionally sanitized."
The restaurant continues to work with local health officials and is following CDC protocols, staff said.
"We are a family-owned restaurant that treats our staff, customers and community as family members," staff said. "It is for this reason that we have implemented these [safety] measures."