As more people begin to self quarantine to help slow the spread of the coronavirus, Anita and Marty Robbins—the owners of Studio Art House—said they want to help keep the community connected through creativity.
The business, which was first established in 2000, has locations in Flower Mound, Highland Village and Southlake. It offers classes taught by degreed, professional artists for students of every skill level.
"We'll keep offering the in-person classes while we can," Anita said. "We're following all of the guidelines in terms of making sure everyone keeps their distance and ensuring that our studios are clean and disinfected."
While Studio Art House is still offering some in-person art classes, the business has started offering all of its classes over Skype to make sure they are accessible to anyone who wants to take them, Anita said.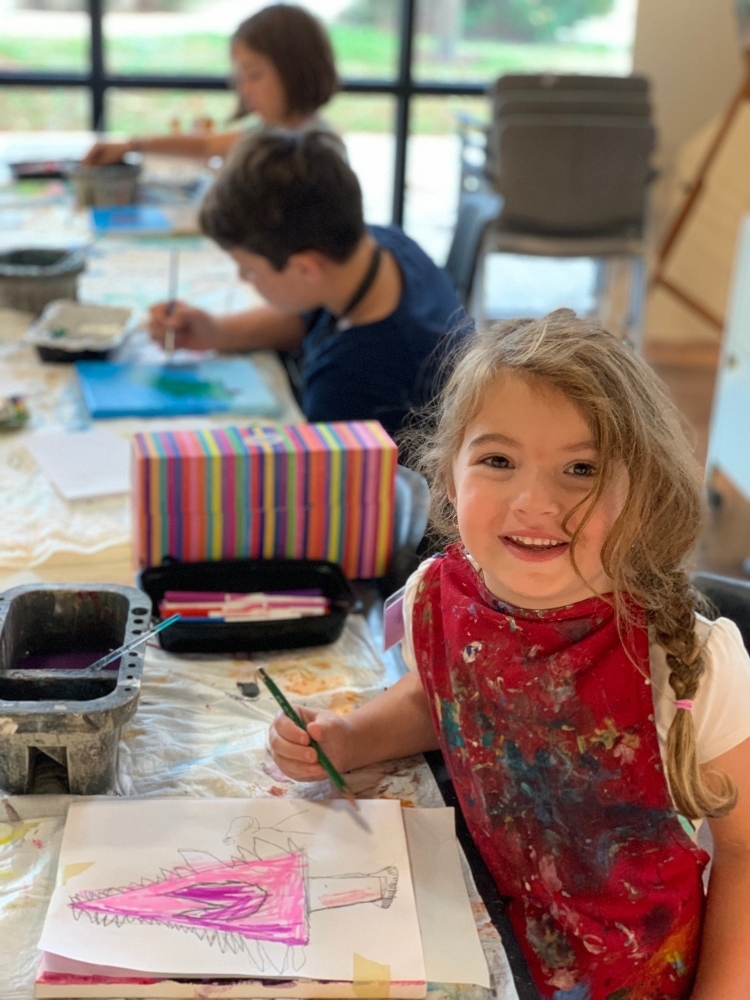 "One of my students today is starting the online Skyping next week, and she is very excited because she's stuck in her house, and there's very little socializing going on," Anita said. "She's got friends in the class, and everybody really connects in the classes. So besides offering a creative outlet, these classes are also providing that social aspect in this unsettled time. It gives them something else to focus on for a little while."
The studio is accepting new students who want to participate in online classes, she said.
In addition to the studio's normal classes, the business has also started offering online art classes for seniors for a discounted rate.
"Seniors are one of those high-risk groups when it comes to the virus, so we want to make sure they can still partake in our art classes while staying safe at home," Anita said.
Because school districts across the state have extended spring break and shifted to at-home learning to help slow the spread of coronavirus, parents may also be looking for ways to keep their children entertained.
In an effort to help fill this need, Marty said, Studio Art House has added new online art classes for children that require minimal supplies. These classes include drawing, cartooning and anime classes that can be done with pens and pencils.
"If this continues much longer, we will see what we can do about making supply packs for our students," Anita said. "But in the meantime we wanted to make sure that anyone who is interested can participate in our classes even if they don't have many supplies at home."
Pivoting to online classes has been an important method to keep supporting the studio's teachers and students, she said.
"It's really important for us because our biggest expense is our teachers' salaries, and we don't want to lay off any of our teachers. So this allows them to continue doing their jobs while also hopefully helping the community to stay engaged and creative so we can all get through this uncertain time together."