Tavern on the Plaza is exactly that: an old-fashioned pub-restaurant sandwiched between Wayne Ferguson Plaza and Main Street in Old Town Lewisville.
Owner Matt Anwar has over 10 years' experience in the restaurant trade and took over the business in early 2020. He said he had been simultaneously working in the corporate world but eventually retired to focus full-time on the restaurant.
"With space and potential to offer a variety of entertainment, I was looking for a larger venue, and this seemed like the perfect choice," Anwar said.
He decided to change the business name—formerly Alkeys Lounge and Eatery—to reflect an inviting local establishment to gather with friends and family. Including "tavern" in the name also helped to emphasize the bar aspect and the array of drinks offered in addition to casual American food, he said.
He said he also overhauled the menu to make it more mainstream and lowered prices to become more affordable.
The tavern offers burgers; sandwiches; wraps; wings; and classics, including chicken-fried steak, fish and chips, a brisket plate and loaded mac and cheese.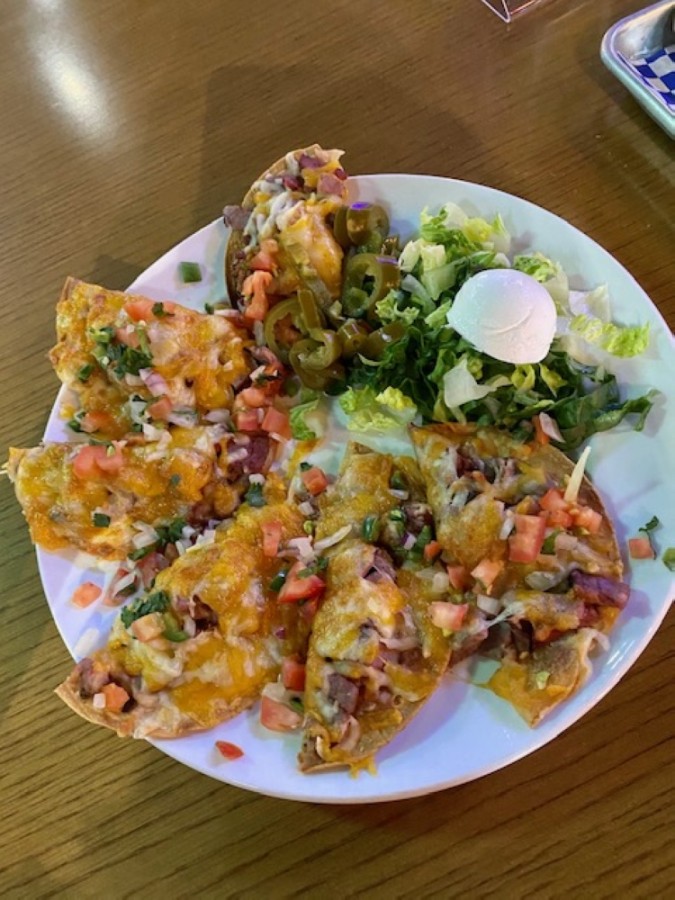 When COVID-19 hit, however, the challenges began.
"We kept the doors open all the time during restrictions," Anwar said. "It has been challenging, but now we are starting to see the clouds lift as more people drop by."
Looking to the future, the hope is to extend the hours and open for lunch again, he said. Community events are gradually returning to Old Town Lewisville along with investment and refurbishment of nearby buildings. New apartment homes are also in the works. All of those have the potential to bring more traffic to Tavern on the Plaza.
Entertainment options at Tavern on the Plaza include live music and karaoke on weekends and mid-week trivia nights. TVs placed around the tavern allow patrons to monitor key sporting events, and there is a daily happy hour.
The signature drink is the Tavern Margarita. Another customer favorite is the Western Son Mule, made with a locally brewed vodka from Pilot Point, according to manager Shannon La Bree.
She describes the venue as having a real "Cheers" vibe, in reference to the 1980s sitcom.
"It's a neighborhood venue where you can drop in and always meet someone you know or even make new friends," she said. "The goal is for people to spend more time and not just enjoy a meal but stay a while and soak in the fun, friendly atmosphere, too."
Tavern on the Plaza
165 W. Main St., Lewisville
972-537-5977
www.tavernontheplaza.com
Hours: Mon.-Thu. 4-10 p.m., Fri.-Sat. 4 p.m.-1 a.m., closed Sun.