Allison Roussel was laid off from her corporate information technology job in 2017. While looking for another job, she found herself entertaining a lifelong goal of opening her own business.
She had been taking classes for five years at Altitude Pole Fitness & Aerial Arts in Frisco and approached the business owner, Tricia Lauerman, about the possibility of expanding.
"I really liked Tricia's brand and what she presented," Roussel said. "Tricia said, 'Let's do it.'"
Roussel opened the Altitude Pole Fitness & Aerial Arts Highland Village location in March 2018.
Of the many classes offered, Roussel said pole fitness is the most popular. She said women are sometimes trying to find themselves beyond their role as a mom. This class is a good way to do that as well as gain self-confidence and self-esteem, she said.
"They think about it and then say they could never do it because of the negative connotations," Roussel said. "It takes about 15 minutes, then they forget all their nerves."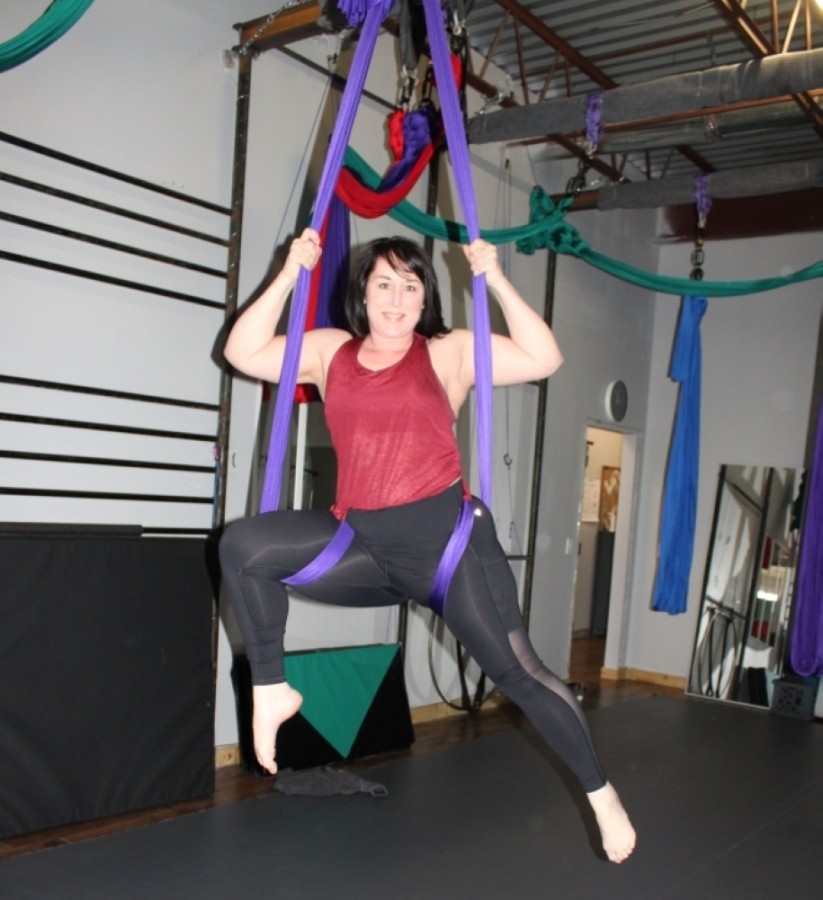 Aerial hoops is the second most requested class, due in part to the 2017 movie, "The Greatest Showman."
Roussel said she recommends customers try aerial hammock and aerial yoga to get the feel of the material before advancing to aerial silks, which are also in demand.
Roussel said many first-time customers, even those already in great shape, are surprised by how difficult the classes are and how sore they are the next day. However, the results are worth the effort, she said.
"Every time you try to pull yourself up in the fabric or climb a pole, you're lifting your entire body weight," she said. "If you are lifting your body weight for an entire hour, every class you come to, it's exponential how quickly you gain strength and start toning."
Because these classes encourage customers to step out of their comfort zone, they see a remarkable increase in physical, mental and emotional strength, she said.
"We have people who walk in with their shoulders down. Over time they stand up straighter," Roussel said. "They are excited to be here and help other students. They come out of their shell."
Altitude Pole Fitness & Aerial Arts, 1800 Justin Road, Ste. 1830A, Highland Village, 940-441-5453. www.altitudefitnesshv.com Hours: Mon.–Fri. 4-9 p.m., Sat. 9 a.m.–3 p.m., Sun. 1:30–6:30 p.m.