Trinity Metro's newly redesigned bus system will include increased frequency and extended hours beginning Sept. 5.
The new system, known as A Better Connection, will offer customers more direct routes that do not require passage through downtown Fort Worth.
"We have been developing this plan for the last year or so by analyzing our routes and gathering public input about the greatest needs," said Wayne Gensler, vice president and chief operating officer for bus and paratransit. "These changes will provide more service options and easier access for our customers—and all without any increase to our operating budget."
For riders in the Alliance area, this will affect bus Route 63, also known as the North Park & Ride Xpress. According to Trinity Metro, the system will alter the route pattern, terminating at the North Park & Ride. Passengers continuing to and from Alliance can use the newly expanded Zipzone services, Trinity Metro's on-demand rideshare option, which will feature an expanded schedule and increased frequency up to 30 minutes during peak hours to accommodate more work shifts.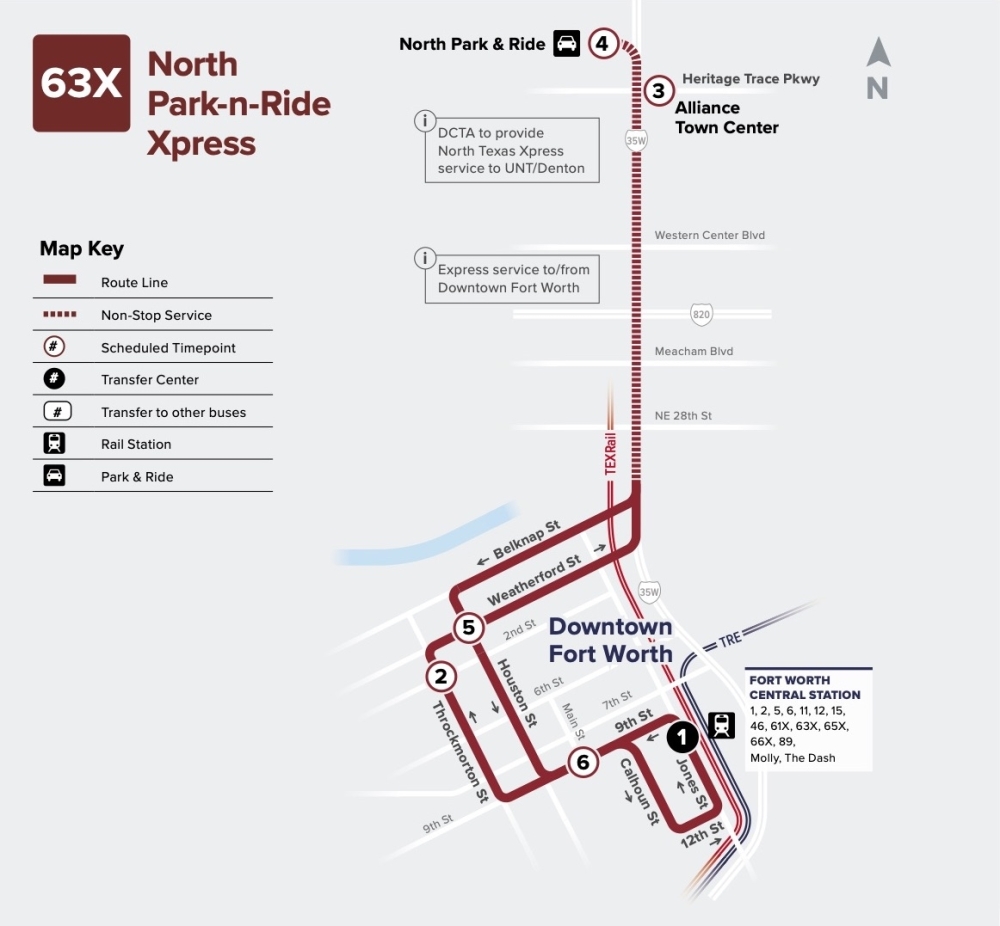 Overall, the new system will offer seven routes with service to neighborhoods previously not in service. These routes will bring new access to 27,400 people in 8,500 households, per officials. They will be within a quarter-mile of a bus route, as will 3,600 jobs.
Additionally, 17 schools will have access within a quarter-mile, according to the press release.
For a full list of bus routes and schedules, visit
ridetrinitymetro.org/routes-schedules
.