One of the first meetings Keller Mayor Armin Mizani held after being elected was with Tarrant County Commissioner for Precinct 3 Gary Fickes. The goal of the meeting was to determine how the city could get additional county funds for local transportation projects, Mizani said.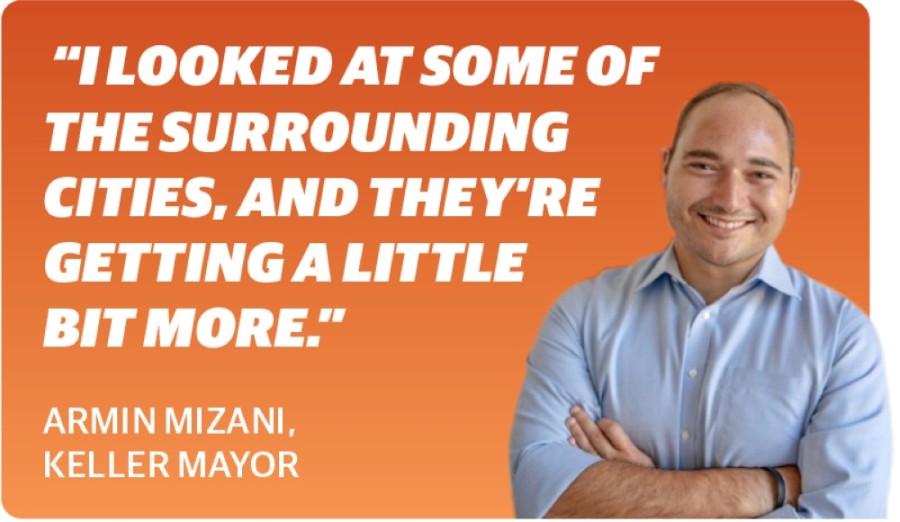 "A lot of the time, for infrastructure improvements, the county will partner with us to offset the cost," he said. "And I looked at some of the surrounding cities, and they're getting a little bit more."
Most recently, the county contributed $100,000 toward the $6 million Johnson Road project. The city is in the process of finalizing plans to add a roundabout to the Johnson Road and Keller-Smithfield Road intersection, among other upgrades.
"Infrastructure improvements are also a big deal because there's a lot of growth happening around Keller," Mizani said. "We have to make improvements to our streets and sidewalks."
The city expects work to begin on the nine-month-long Johnson Road project by April, Mizani added. He also expects improvements to Whitley Road and other problematic areas in the near future.