Campus enrollment continues to increase in both Keller and Northwest ISDs. Since 2015, enrollment has increased by more than 3% in Keller ISD. During that same time, Northwest ISD enrollment numbers have increased 19% to more than 25,000 students.
Looking at each district as a whole, Keller ISD received a "B" grade in 2019 from the Texas Education Agency based on categories that compare student performance, such as Student Achievement, School Progress and Closing the Gaps.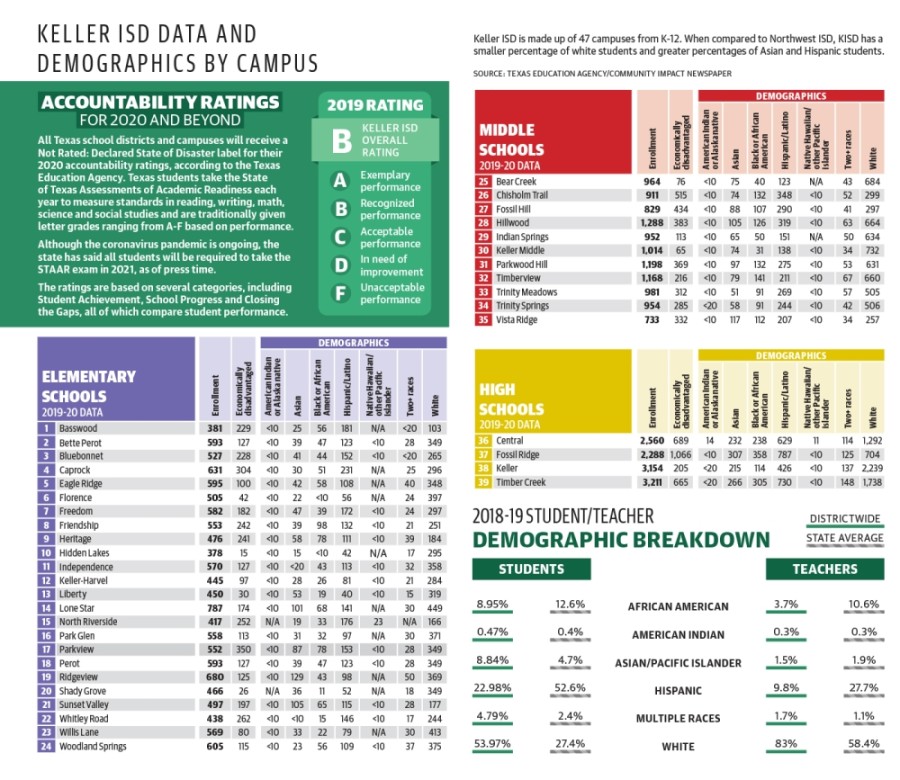 Meanwhile, Northwest ISD received an overall accountability rating of "A" from the TEA. Along with categories that measure student performance, statewide accountability ratings factor in district scores on the State of Texas Assessments of Academic Readiness or STAAR tests.