While guidelines for the 2020-21 school year are still being determined by the Texas Education Agency, officials with Keller ISD are taking a conservative approach to the district budget.
On June 22, the Keller ISD board of trustees adopted a budget of $333,476,819 for the 2020-21 school year, which represents a decrease of 1.18% from the previous year. For the second straight year, the budget is also expected to provide a surplus of $137,589, officials said.
"The budget is the result of months of work by the Keller ISD Finance Department, district and campus administrators, and the Board of Trustees," according to a district news release. "Board members have discussed the information in a number of budget workshop sessions leading up to the final vote."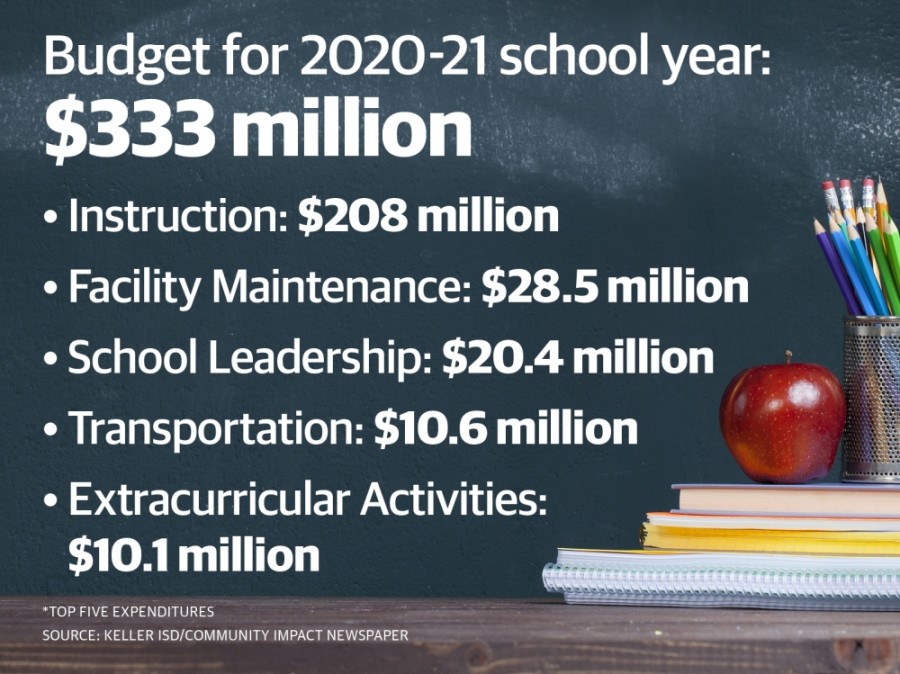 Passed unanimously, the budget reflects local, state and federal revenue, including $220 million in local property taxes based on a $1.4084 per $100 property valuation set by the Tarrant Appraisal District.
Local revenue adds up to 67.9% of the 2020-21 budget, while state revenue is equal to more than 30%, and federal revenue accounts for less than 2% of the budget. State revenue will total more than $100 million during the 2020-21 school year.
"About
65% of money is money spent in the classroom," KISD Chief Financial Officer Mark Youngs said. "So 65 cents of every dollar is spent in the classroom, which is not unusual. Our core business is educating children."
Part of that 65% figure is classroom instruction, library services and curriculum and staff development, Youngs said. Combined, classroom spending accounts for nearly $220 million of the district's $333 million budget.
Other on-campus expenditures, such as school leadership and counseling positions, are equal to an additional 10.75% of the budget, or more than $35 million. As a result, more than 75% of the budget is dedicated to student instruction and services, Youngs said.
"The myth that all the money goes to high-priced administrators is false," he said.
Other notable expenditures planned for the 2020-21 school year include $8.3 million, or 2.51% of the budget, on general administration.
The district will also dedicate 3.06% of the budget or $10.1 million to extracurricular activities, which represents a 13.85% decrease in spending year over year.
"Football is part of that," Youngs said. "That [number] includes all athletics and fine arts, and that's some of our best-spent dollars."