If you have passion and drive for your job, hard work is easy, said Jimmy Pollozani, co-owner of Café Republic in North Fort Worth.
Pollozani, an officer with the Fort Worth Police Department—along with co-owners Tim Zaku and Ekrem Halim, a fellow FWPD officer—found a different way to serve the North Fort Worth community by opening a restaurant in the fall of 2019.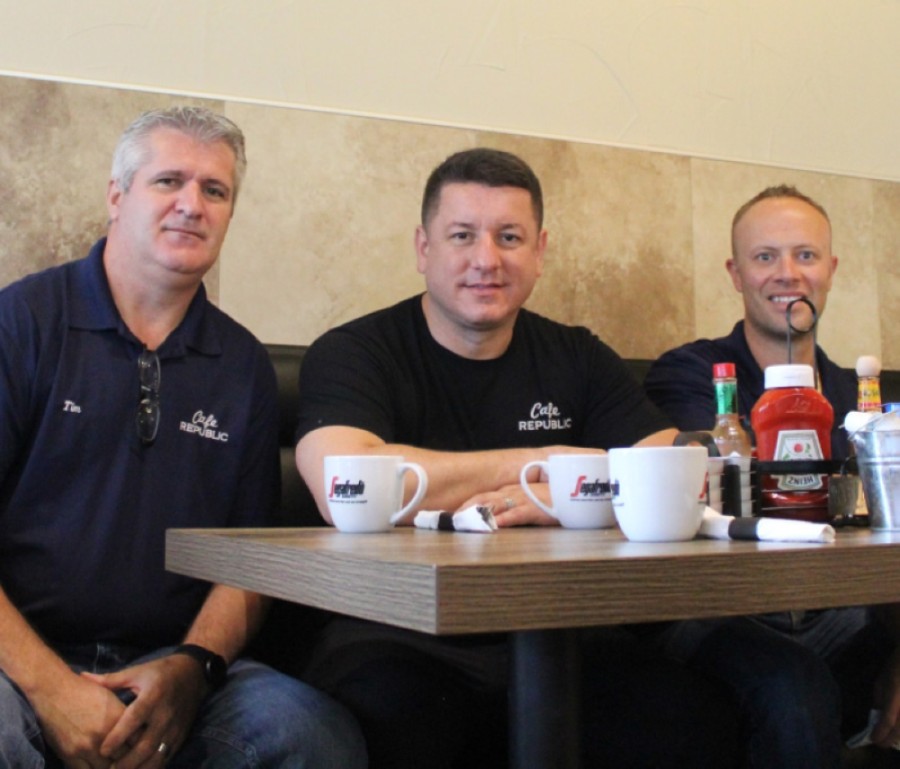 "I go to work every single day knowing that I love my job and what I do," Pollozani said. "I had the honor of opening up a business near my home, and the support we have received from our community is tremendous."
Having been a resident of North Fort Worth for the past two decades, Pollozani said he is up on the pulse on the community. A close relationship with customers has allowed the restaurant to weather the storm of the COVID-19 pandemic, he said.
"We have faithful and loyal customers who believe in us and trust us to keep things sanitized for the safety of [themselves] and employees," Pollozani said. "The most important thing is the quality of service that we provide, both as law enforcement and as entrepreneurs."
The restaurant is adhering to all local and state regulations, such as requiring face masks, and it has reduced its operating hours to 8 a.m.-2 p.m.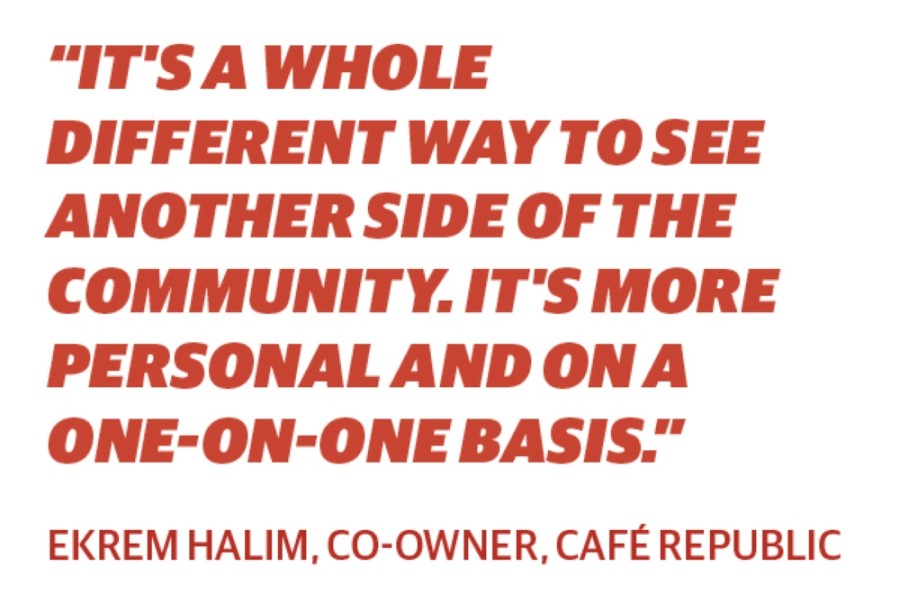 Breakfast specialties, including omelets, skillets and chicken-fried steak, are served all day, and lunch favorites, such as paninis, hamburgers and club sandwiches, are served from 11 a.m.-2 p.m.
"Our goal is to give back to the community beyond our regular profession, and [with COVID-19], it's been a real challenge," Halim said. "We've only been open a year now, but we've still been able to do fundraisers to help out."
The restaurant supports local sports teams and other organizations and has held fundraisers in the past for law enforcement officers who have fallen ill or been injured in the line of duty.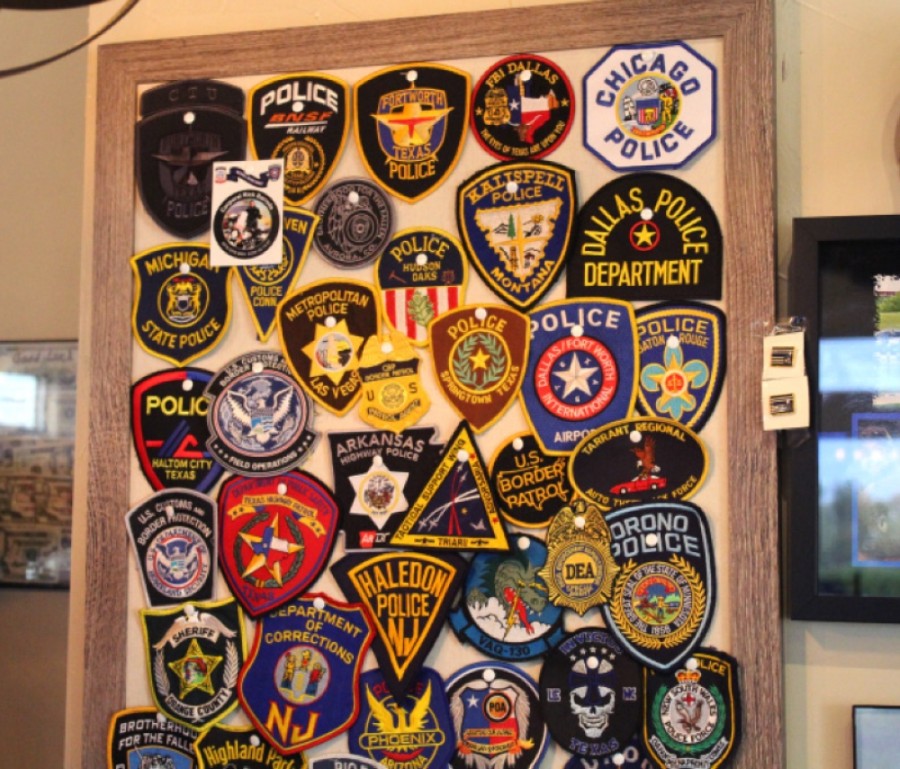 "It's a way to see another side of the community," Halim said. "It's more personal and on a one-on-one basis."
Café Republic will also host a special fundraiser event Oct. 19 for the Peace Officers' Angels Foundation in which uniformed officers will serve customers. All tips from the event will go directly to POAF, Pollozani said.
"We always give back," he said. "The most important thing ... is to feed your customers while giving back to the community at the same time."
Café Republic
8640 N. Beach St., Fort Worth
817-479-7120
www.caferepublic.org
Hours: 8 a.m.-2 p.m. daily