Like many business owners in the Keller-Roanoke-Northeast Fort Worth area, Sheri Brunson has had trouble adjusting to a new normal amid the coronavirus pandemic.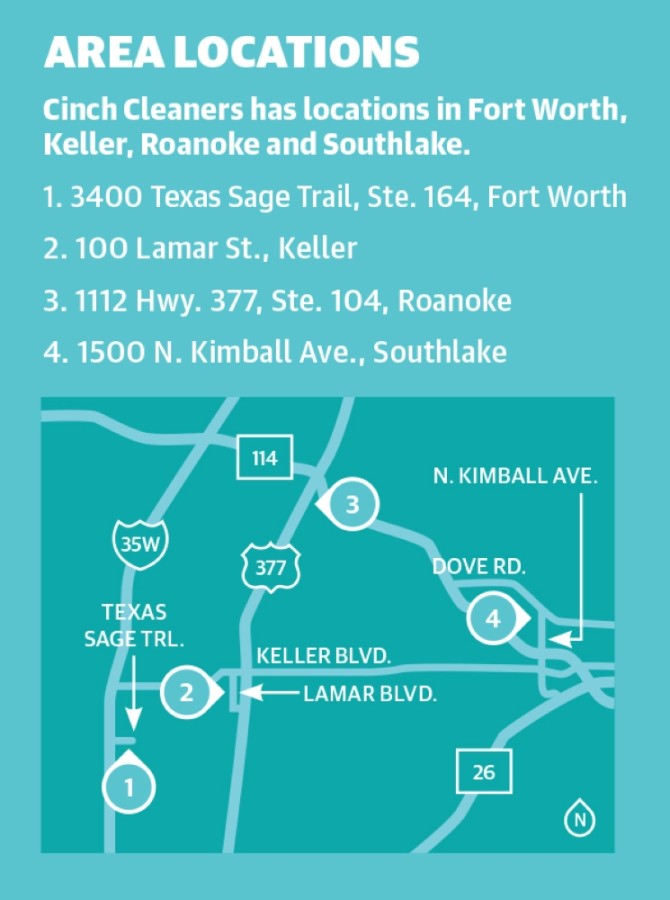 Brunson, who has been the owner and operator of Cinch Cleaners for more than 20 years, instituted a number of changes at locations in Keller, Roanoke, Justin, Fort Worth and Southlake beginning June 1.
"We've changed our hours and our days," Brunson said. "All of our stores are open Monday through Friday from 7 a.m. to 7 p.m., but as far as production goes, ... it's been a little bit of a struggle."
As the pandemic progressed and more people began working from home, Cinch Cleaners saw a significant downturn from its highest-volume customers, Brunson said.
Business is down 70% from a year ago, and the decrease in the volume of work required has made it difficult to keep people employed full-time.
"If we only have five pieces of clothing to clean, we're not going to need 10 people at the production facility," she said. As a result, the business's production facility in Keller is operating only three days per week for the time being.
But there have been some signs of a return to the old normal before COVID-19, Brunson said.
"It's starting to pick up," she said. "We just saw a customer we haven't seen since March. Things haven't changed here as far as our ability to clean your clothes."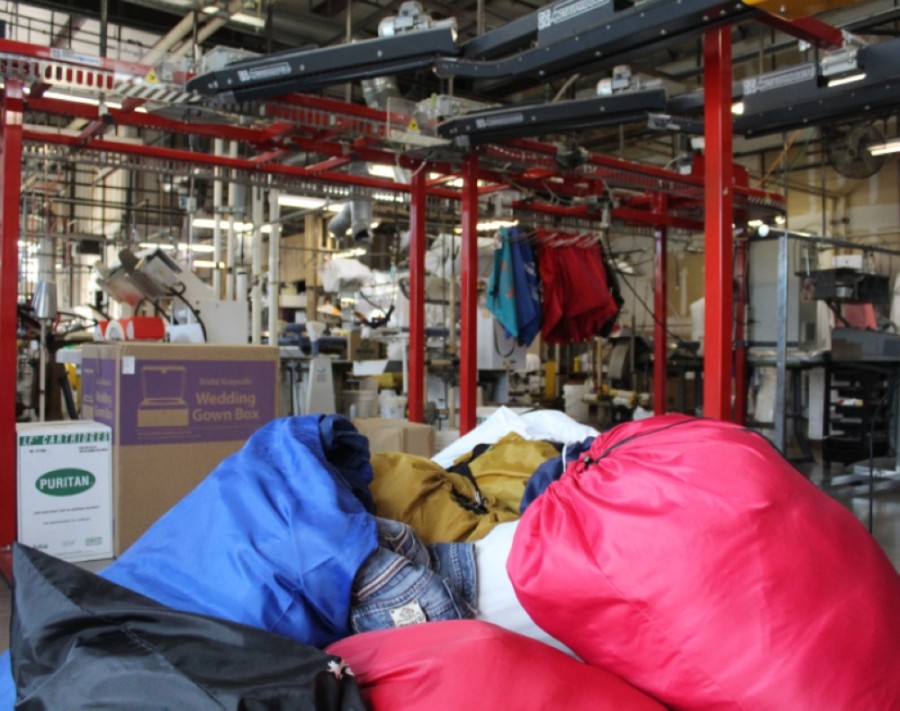 Cinch Cleaners offers a variety of services, from dry cleaning and wash-and-fold laundry service to special services for wedding dresses, leather and household items, such as pillows and comforters.
The business also remains committed to its main goals of quality work and exceptional customer service, Brunson said.
"Customer service is by far the most important thing [we] can do well," she said. "When you establish that rapport, they become your family."
Cinch Cleaners
Hours: Mon.-Fri. 7 a.m.-7 p.m.,
closed Sat.-Sun.
817-482-1888
www.cinchcleanerstexas.com