For someone with a love of running and more than 20 years of experience on the business side of the sport, Mark Murphy said he found a perfect fit with the city of Keller and a location near Bear Creek Park.
Murphy, the current owner of Bear Creek Running Co., first had the idea of a running shoe and apparel store in the town center area back in 2008 and took notice when Bear Creek Running Co. first opened in 2011.
After working in the shoe business in some capacity since the 1990s, Murphy seized the opportunity to purchase his own store in 2017.
"For the most part, people that are runners or that are on a journey with their fitness are really nice to work with," he said. "Our marketing is really good service and word of mouth. That's 90% of how we grow the business."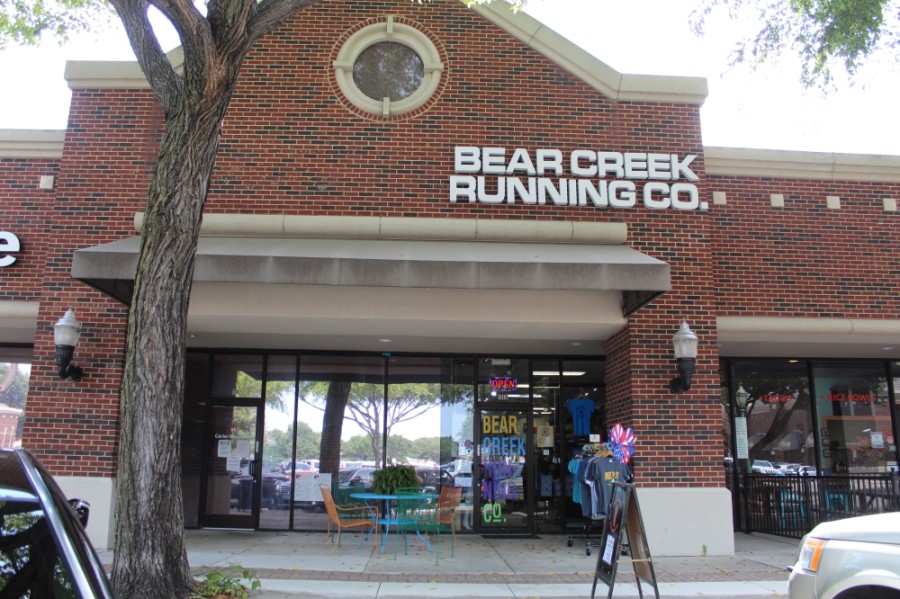 When the store gets a new customer, the focus is on the size of their foot and how they walk or stand, Murphy said. Store employees can even look at a customer's old shoes to find wear patterns and how their feet are impacted the most, he said.
The optimal running shoe is designed to have space in front of the wearer's toe, and 80% of shin splints can be attributed to people buying shoes that are too tight, he said.
"Toes are firing all of those muscles every time they take a step, and they get over-used," Murphy said. "We're very aware of that. Sometimes, it can take some smooth talking to get someone into the right size."
The main goal for employees is to find a type of shoe the customer is truly looking for and to alleviate any aches, pains, blisters and other ailments they may be experiencing, he said.
"A big part of it is the people I hire are local and are part of the running community," Murphy said. "The right size makes all the difference."
The store supports the running community whenever possible, Murphy said.
Due to the coronavirus pandemic, Murphy reduced staff hours in mid-March but was able to retain full employment thanks to a loan through the Paycheck Protection Program. Beginning in April, the store slowly expanded its hours and added staff.
"About 60% of customers we saw in May and June were new faces," Murphy said. "We are working toward full staffing but being cautious with some of our older employees."
The store is currently limiting guest capacity to six customers at a time for in-store service, and face masks are required for customers and employees. The store is operating seven days a week.
Preparations have also begun for a relocation within Keller Town Center, Murphy said. The store is expected to move into the old RadioShack location on Rufe Snow Drive, adjacent to Tom Thumb, by November.
"Apparel, nutrition, shoes—all of those categories will be able to grow, ... as far as selection goes," Murphy said. "There's people to run with, if you want, and we're good at finding people to run with you."
Bear Creek Running Co.
101 Town Center Lane, Ste. 115, Keller
817-337-0950
www.bearcreekrunningco.com
Hours: Mon.-Fri. 11.am.-6 p.m.; Sat. 10 a.m.-5 p.m.; Sun. noon-5 p.m.