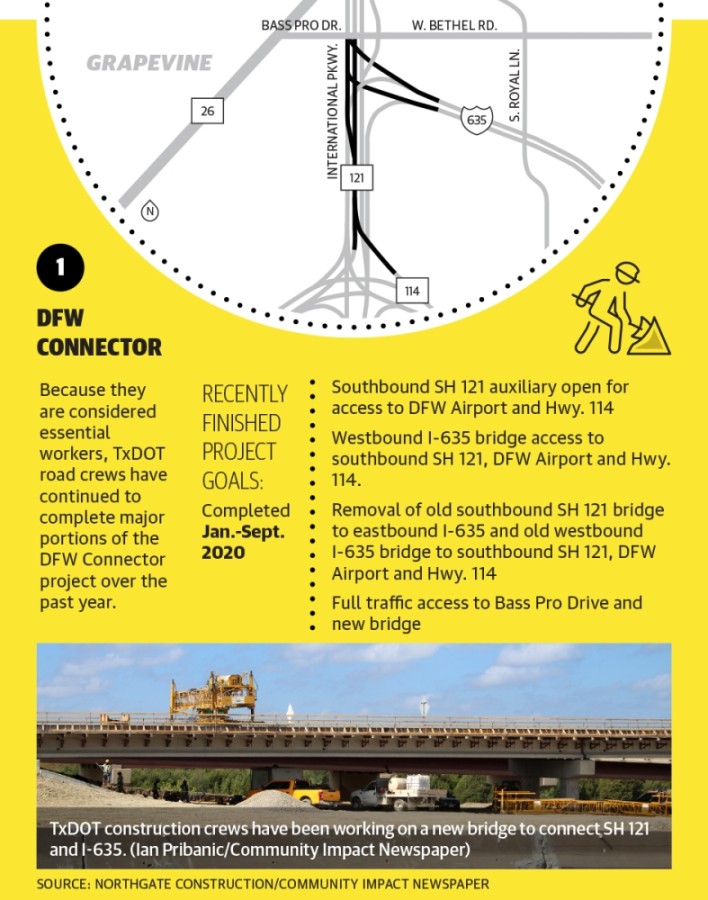 The end of the road is in sight for Grapevine-Colleyville-Southlake-area residents on a number of multiyear transportation projects.
First started in 2010, the $1 billion-plus Dallas-Fort Worth Connector project has entered the final phase of construction at the SH 121 and I-635 interchange. The city of Southlake has begun the second and final phase of construction on an overhaul of North White Chapel Boulevard, and Texas Department of Transportation crews are expected to complete reconstruction work on Hwy. 26 by the end of the year.
While many sectors have been affected by the COVID-19 pandemic, construction crews are considered essential, and that has allowed work to progress even further, said Maria Woodrow, spokesperson for NorthGate Constructors, which is the contractor overseeing the DFW Connector.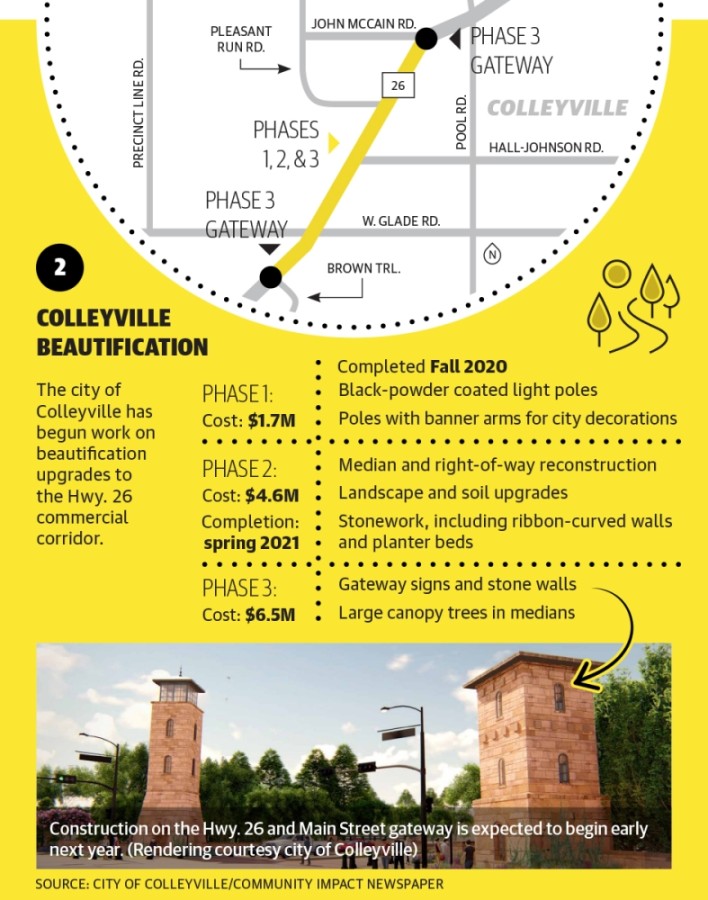 In the past few months, work has focused on the SH 121 and I-635 interchange; drivers can anticipate intermittent closures of SH 121 through the end of the year. The project remains on track for overall completion by 2022, Woodrow said.
Bass Pro Drive has also entered final configuration and is now open to traffic, Woodrow added.
In Colleyville, a TxDOT project to widen four miles of roadway on Hwy. 26 from John McCain Road to Brown Trail is expected to wrap up in November, according to TxDOT spokesperson Val Lopez. The project was substantially completed in late spring, and TxDOT work currently consists of upgrading sidewalk segments, Lopez said.
The next step for Hwy. 26 will entail a $14 million beautification project by the city of Colleyville. The city has already installed black powder-coated light poles along the corridor and has begun median and right-of-way upgrades, Assistant City Manager Adrienne Lotherty said.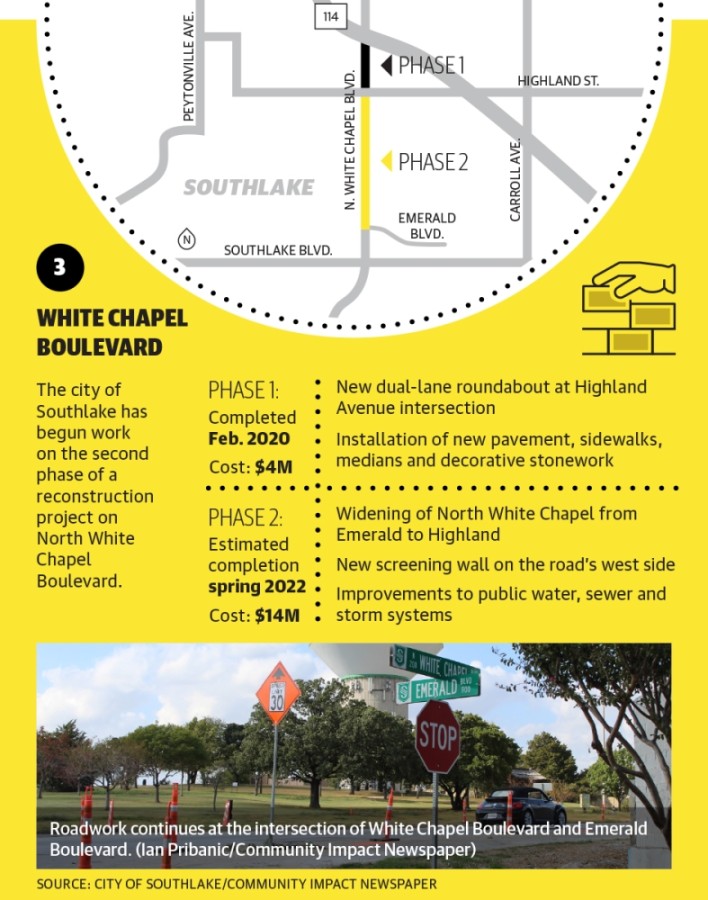 "The city knew from beginning we wanted to take this opportunity to beautify and transform our commercial corridor," she said.
For many Southlake residents, the progress on North White Chapel Boulevard has been noticeable.
Construction crews completed Phase 1 of the project, which included a new roundabout at Highland Avenue, in February.
The second phase of the project began in 2019 and will widen the roadway from Highland to Emerald Boulevard and install new screening walls along the roadway.
According to Public Works Director Rob Cohen, the estimated completion date is spring 2022.