Toys, puzzles and books for all ages line the ceiling-high shelves inside The Toy Maven store in Southlake. With a little bit of everything to meet every kid's interest and passion, owner Candace Williams has made it her mission to make The Toy Maven resemble an "old-school wonder toy store."
"We named it The Toy Maven and a maven; it's actually a Yiddish word, but a maven is an expert in an area that's willing to teach others," Williams said. "So basically, the whole premise was that we would be an expert willing to help [throughout the shopping experience]."
Williams opened the first Toy Maven location in Dallas' Preston Royal area in 2007, adjacent to the kids cooking school she ran at the time. The Southlake location opened in 2012.
A former teacher with a focus on children's literature, Williams learned the importance and impact the right toys can have on a child's development. With this idea in mind, The Toy Maven houses unique and hard-to-find brands and products.
"It's amazing how impactful toys can be—the right toys—on a child's development, and I just was just so struck by that," Williams said. "A lot of the mass places kind of focus on what's being heavily marketed. It doesn't mean it's a bad toy, but it doesn't mean it's a good toy."
The positive feedback from the local Southlake and Dallas communities has enabled Williams to be a regular attendee at the Toy Fair each year, giving her the opportunity to connect with manufacturers of toys from around the world. For the last several years, she was also a guest as one of the few independent retailers at the Mattel previews, creators of the Barbie doll, showcasing upcoming products and marketing campaigns.
"When I first opened, I wasn't going to carry Barbie, but I've realized that that's the No. 1 doll toy in America; Uno is the No. 1 game license; and Hot Wheels is the No. 1 car period. And they're phenomenal products," Williams said.
While the store and its owner strive to maintain a magical experience for the kids who walk through the doors, Williams has had to compete against the rise of technology and virtual game time.
However, she said parents have been coming to the stores looking for alternatives ways for their kids and themselves to play away from the screen.
"Really, during the pandemic, people were playing more games with their family ... but they're finding that they enjoy it, and they're looking for new and different games that they can play together," she said.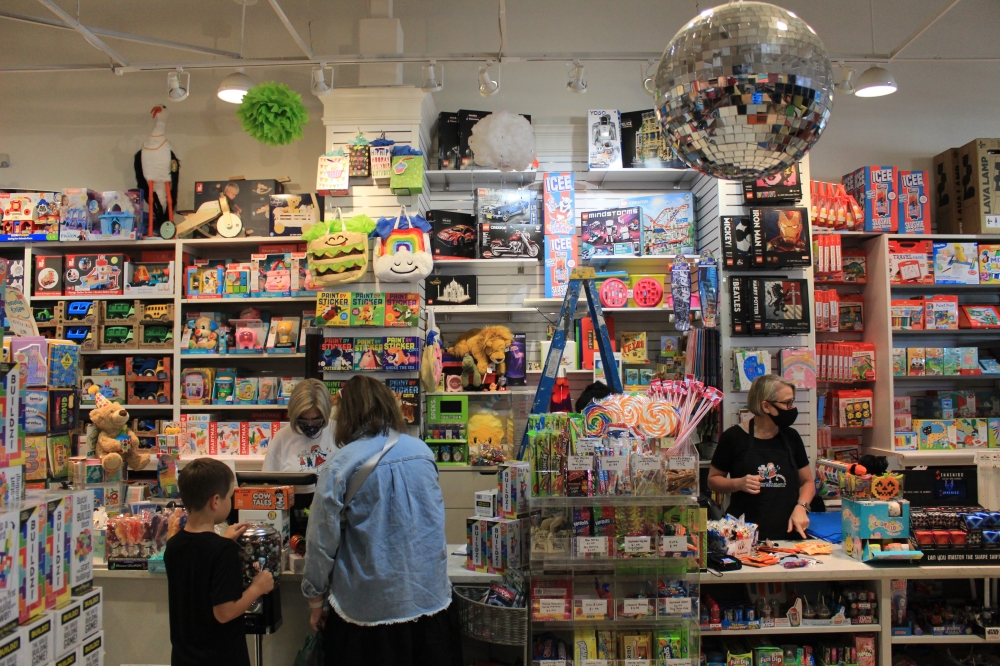 The Toy Maven -1275 E. Southlake Blvd., Ste. 411. 817-421-4200. www.thetoymaven.com Hours: Mon.-Wed. 10 a.m.-6 p.m, Thu.-Fri 10 a.m.-7p.m, Sat. 9:30 a.m.-7 p.m, Sun. noon-5 p.m.