North Texans are being asked for donations of emergency supplies to be sent to Lake Charles, Louisiana, in the wake of Hurricane Laura. The Southland Conference, an NCAA Division I athletic conference, is hosting a hurricane relief donation center on Sept. 5 at Toyota Stadium in Frisco.
Lake Charles' McNeese State University has been a member of the Southland Conference since 1972. The Southland Conference has been headquartered in Frisco since 2006, and Toyota Stadium has been the site of the
NCAA Division I Football Championship
since 2011.
"Lake Charles and Southwest Louisiana is a special corner of our world, and we want to do everything possible to assist these wonderful people," Southland Conference Commissioner Tom Burnett said in a statement. "We also have many Louisiana transplants that live in Collin County and across North Texas, and we know they will want to do their part to help."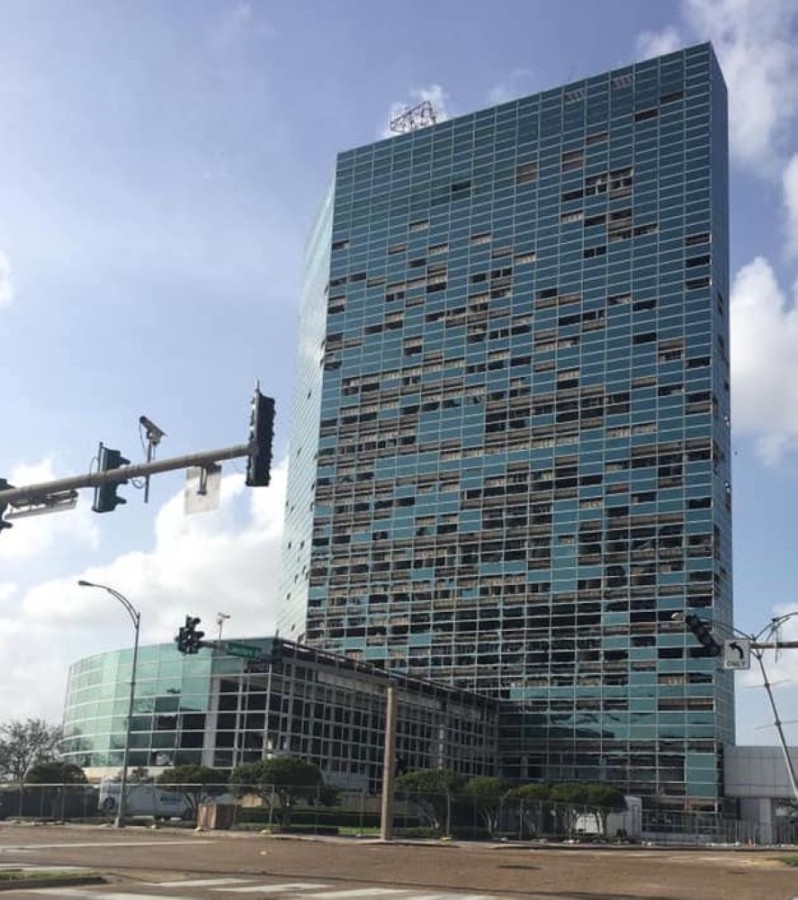 Hurricane Laura hit the Gulf Coast of Texas and Louisiana as a Category 4 storm in the early morning hours of Aug. 27. Through Sept. 2, 17 deaths had been attributed to the hurricane, according to the Louisiana Department of Health.
A news release from the Southland Conference said Southwest Louisiana and Southeast Texas saw an estimated $8.7 billion in insured damage. Essential services such as electricity, running water, sewage and sanitation were still being restored in the region as of Sept. 3.
The hurricane relief donation center will be open from 9 a.m. to 4 p.m. Sept. 5 in Toyota Stadium's Corolla Red Lot, which is on the west side of the stadium along the Dallas North Tollway service road in Frisco. Requested donations include:
• Bottled water and sports drinks;
• Disinfecting wipes and cleaning supplies;
• Hand sanitizer;
• Masks;
• Personal toiletries/hygiene products;
• Paper towels;
• Toilet paper;
• Paper plates, plasticware and cups;
• Trash bags and contractor bags;
• Insect spray;
• First aid supplies; and
• Sunscreen.