Since 1967, Austin Recovery has served the Austin community by offering residential and outpatient programing to those suffering from addiction. On May 15, after a decade of financial struggles capped by the ongoing coronavirus pandemic, the South Austin nonprofit will shutter operations as they had been for the past 53 years.
Part of Austin Recovery Network, a coalition of six nonprofits formed in February, Austin Recovery announced April 15 it will be suspending adult residential and outpatient addiction treatment and recovery programing. Network services for youth and Austin Recovery alumni will continue, and meetings and activities will be held virtually during the ongoing pandemic.
ARN board member Lynn Sherman said the closure could not come at a worse time. One of the biggest threats to sobriety is isolation, he said, and as residents are required to practice social distancing or to self-quarantine during the pandemic, there could be a greater local need for addiction services than before.
"This issue [of addiction] is one I live with every day and my friends who are in recovery live with every day, and it is very hard," said Sherman, who is himself a recovering addict. "This decision by the board does not come lightly at all, but the reality is we can't keep going and take a chance at running out of money on payday and having to close down right away in the middle of a pandemic. That's not fair to anybody, and that's why we made this decision to announce now [and suspend services next month]."
A decade of financial troubles
Sherman said that prior to 2008, Austin Recovery had been in good financial standing and had a mix of clients who either self-paid, were covered by insurance or had coverage subsidized by the local government.
However, with the passage of the federal Mental Health Parody and Addiction Act in 2008, which required insurance providers to cover addiction treatment, local for-profit addiction treatment centers began opening in Central Texas, he said. With insurance and self-pay clients moving on to other higher-end service providers and an increased need for subsidized patients, who are treated at a lower rate, he said Austin Recovery lost revenue.
"The addiction act was all fine and well, and more people got treatment, so it was a really good thing," Sherman said. "But what happened was it took insurance-paying clients and self-pay clients Austin Recovery used to rely upon, and now, they were going to for-profit treatment centers."
Similarly, when the Affordable Care Act was passed in 2010, he said new requirements for keeping medical records increased expenses and staffing needs, creating a further financial deficit. Austin Recovery ran at a $9 million deficit over three years from 2013-16, Sherman said.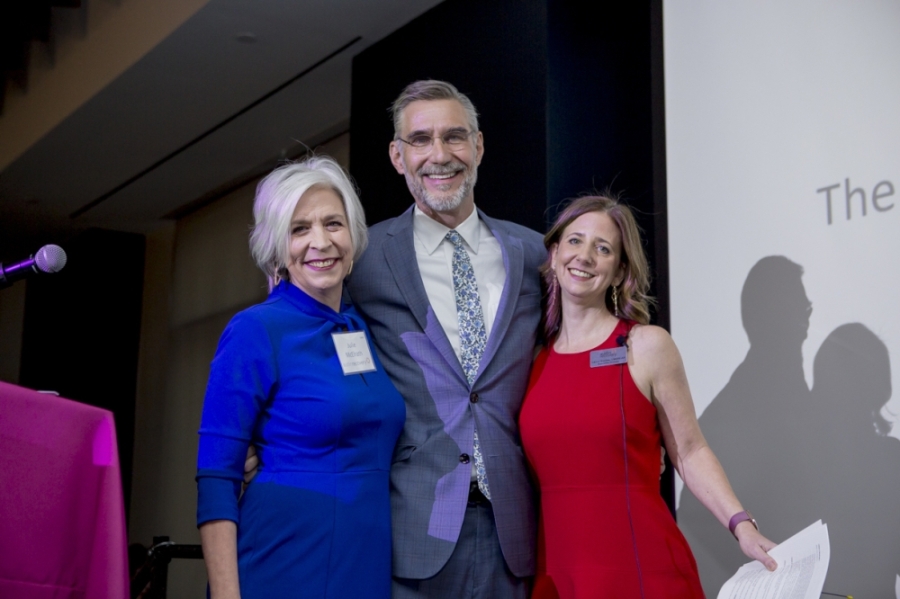 Almost turning the tide
Under new management, Austin Recovery was able to cut its annual deficit down to about $600,000 in recent years. With optimism that continued cuts and increased fundraising efforts could allow them to hit a funding mark that would cover expenses, the nonprofit combined its efforts with six other groups to form the Austin Recovery Network.
Sherman said the goal of the network is to provide an integrated system of care using resources of all six groups, each of which individually help those suffering from addiction or in recovery.
"Last year, we came really close to hitting that financial mark, and we came into this merger with a really big fundraiser. It appeared like we were going to make it, and then, COVID-19 hit," he said. "We were looking at all the money that we still needed to raise for the remainder of the year, and it was abundantly clear we were not going to be able to raise it during an economic decline."
Another concern was the pandemic itself. Austin Recovery's patients could be at high risk to contract COVID-19, and if a resident or patient at Austin Recovery's facility tested positive, the situation could be dire.
"We finally decided what we had to do was we had to close," Sherman said. "We went from euphoria to heartache in a pretty short time because we had just completed that merger in February. But it was not a decision that was just due to COVID-19. It's been a decision that's been in the works for a long time, and COVID-19 just escalated it."
Future of affordable recovery in Austin
Austin Recovery has created an advisory committee that will start evaluating options for the nonprofit's future.
"We're going to look at all our different options on how we're going to bring nonprofit and affordable residential and out patient services back to this community," Sherman said. "What we really want to do is have a communitywide discussion with our local funders to see if we can come up with a funding model for subsidized patients that can work."
The network's youth services are still thriving, Sherman said, and resources and services for Austin Recovery alumni will continue into the future as well.
"We came into this pandemic with addiction being the No. 1 cause of death in people over the age of 50, and that's an annual number. This pandemic may well likely exceed that number for a year, but as soon as it's over, addiction is going to be the biggest problem we face again," Sherman said. "The need and the services that Austin Recovery provides is even greater coming out of a pandemic than it was before."